The city of Kamloops sits in the Thompson-Nicola valley in the scenic interior of British Columbia. With a semi-arid climate the golf season typically stretches from mid April until late October. Summer days are dry and hot, thus making the proximity to Kamloops lake a godsend for locals and tourists alike. Golf weather is exceptional with golfers able to play in warm temperatures from early morning until sunset.
Tobiano Golf Course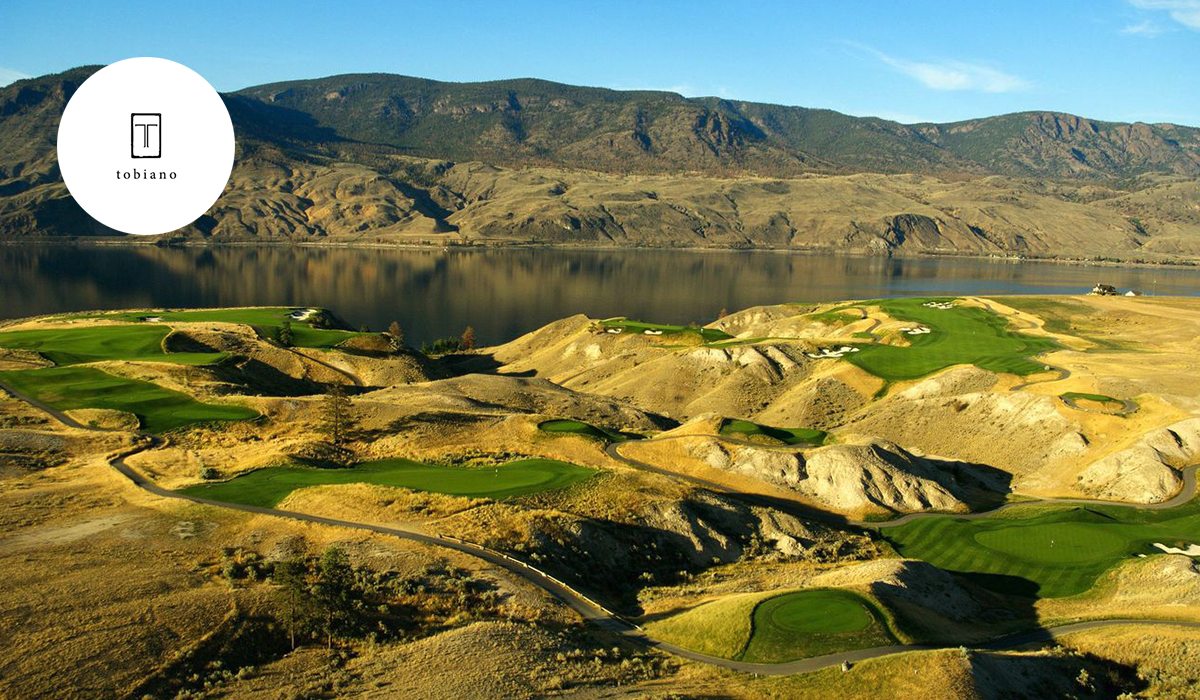 Designed by critically acclaimed Canadian architect Thomas McBroom, Tobiano Golf Course is masterfully routed through several canyons. With forced carries and spectacular elevation changes, this incredible layout feels like pure mountain golf at it's finest. The view of Kamloops Lake on every hole and the trail of holes that border the lake in the middle of your round will impart a sense of oceanside golf as well. Voted #1 public course in Canada by Score Golf, this sensational property draws such compliments as breathtaking, awe inspiring, pure golf excitement and the perfect blend of golf drama and beauty. Don't forget your camera when at Tobiano, so your friends can indulge in the allure and grace of this natural work of art.
The Dunes at Kamloops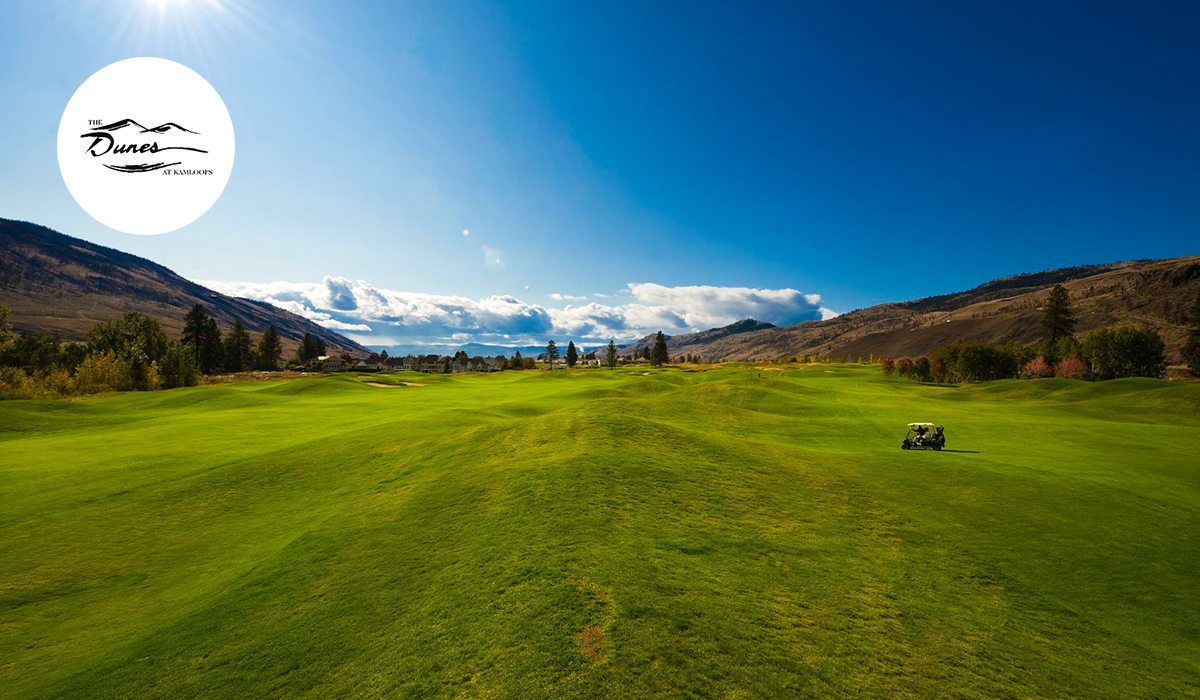 With golden fescue grass and white sand bunkers surrounding the lush green fairways, the Dunes at Kamloops Golf Club is surreal in it's artistry, as if painted by the hand of a true master and seemingly unnatural. The club proudly heralds itself as natures golf course, so incredibly attractive is the terrain embedded in the backdrop of the rugged mountains and adjoining valleys. Designer Graham Cooke meticulously sculpted sand dunes to design a memorable loop that is a true test from the tips as well as an enjoyable and fair experience from the forward tees. Natural in its elegance, rugged in its charm and distinguished by its commitment to patrons and their every need, the Dunes is a must play whenever you are in Kamloops.
Rivershore Golf Links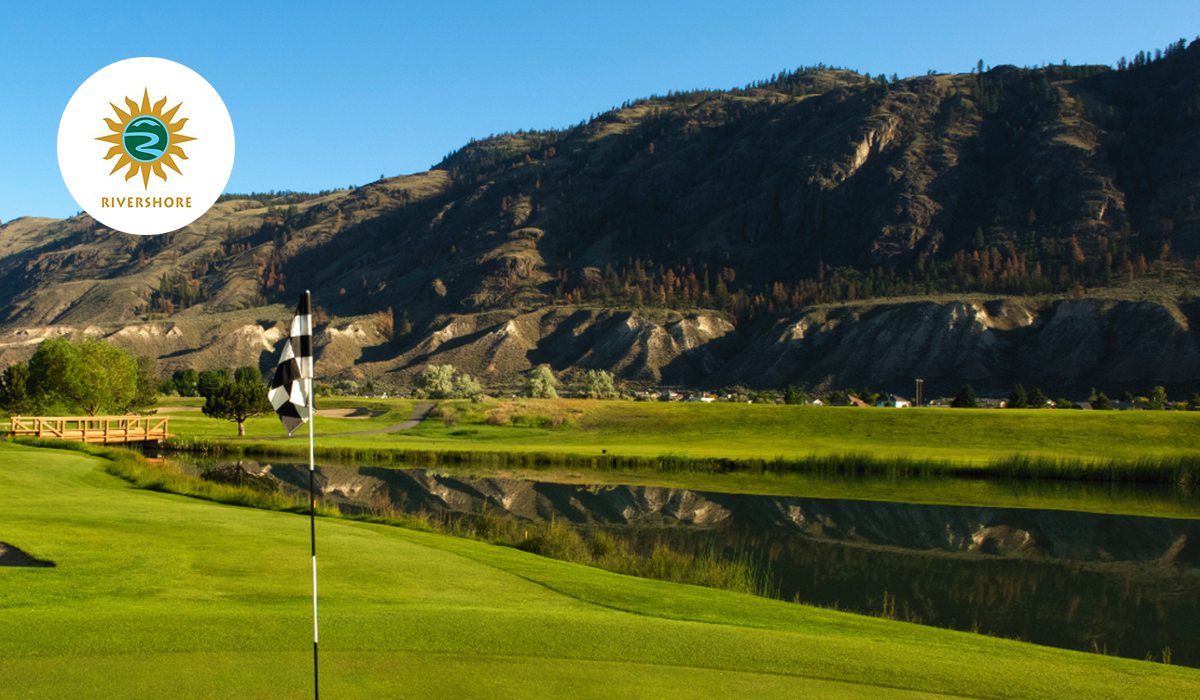 Designed and constructed by legendary architect Robert Trent Jones Sr. and located in the city limits of Kamloops is Rivershore Golf Links, the truest links style course in the area. With a generous serving of 95 bunkers, and overlooking the majestic South Thompson River, you will be captivated by the serene beauty of this irrepressible track. Unpretentious in its attitude, honest in its presentation and fair in its playability, the Rivershore Golf Links will leave you wanting more and is a mandatory member of your list of courses to play while in Kamloops.
Kamloops Golf & Country Club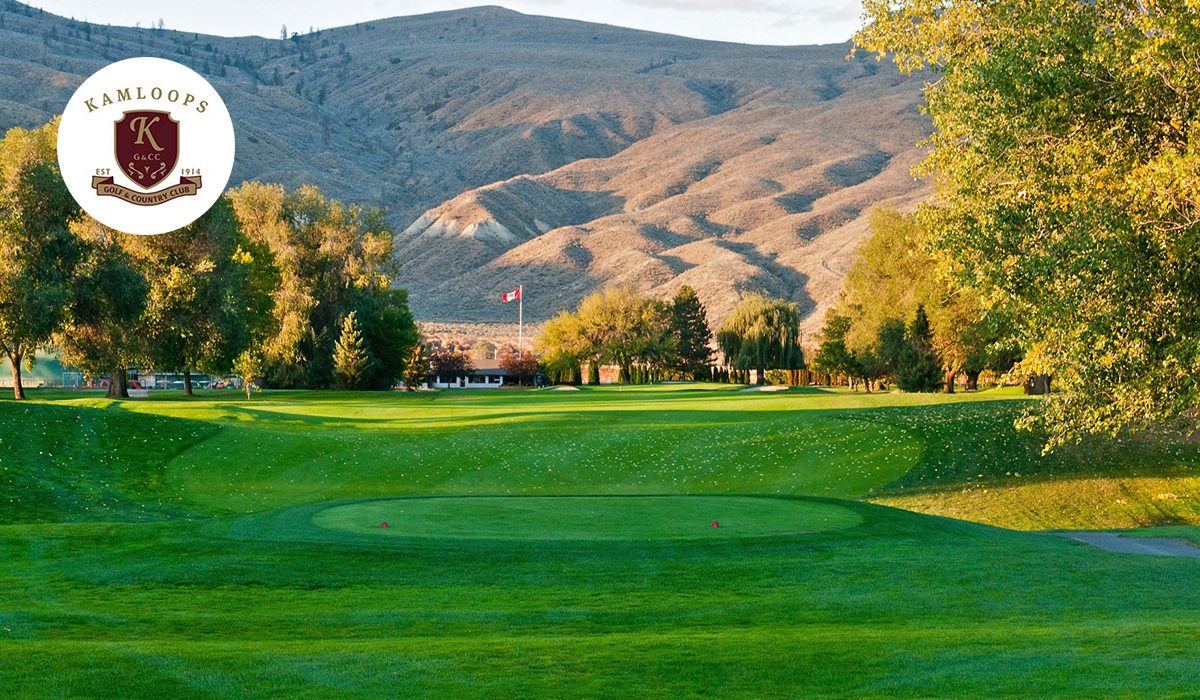 As traditional parkland style golf courses go, the Kamloops Golf and Country Club has to be considered in the upper echelons in all of British Columbia. Re-imaged in 2010, the oldest club in Kamloops is a shot-makers dream, requiring shots of all curvatures and trajectories. The true charm of this eminently walkable track however, is in its playability for all skill levels, sublime form the short blocks and a brute from the tips. With fairways divided by towering poplar and intimidating willow trees, one is never out of sight from the clubhouse but consistently immersed in a feeling of solitude. The Kamloops Golf and Country Club is a compelling blend of old and new, of difficult and fair and never disappoints in its creation of memories.
Bighorn Golf & Country Club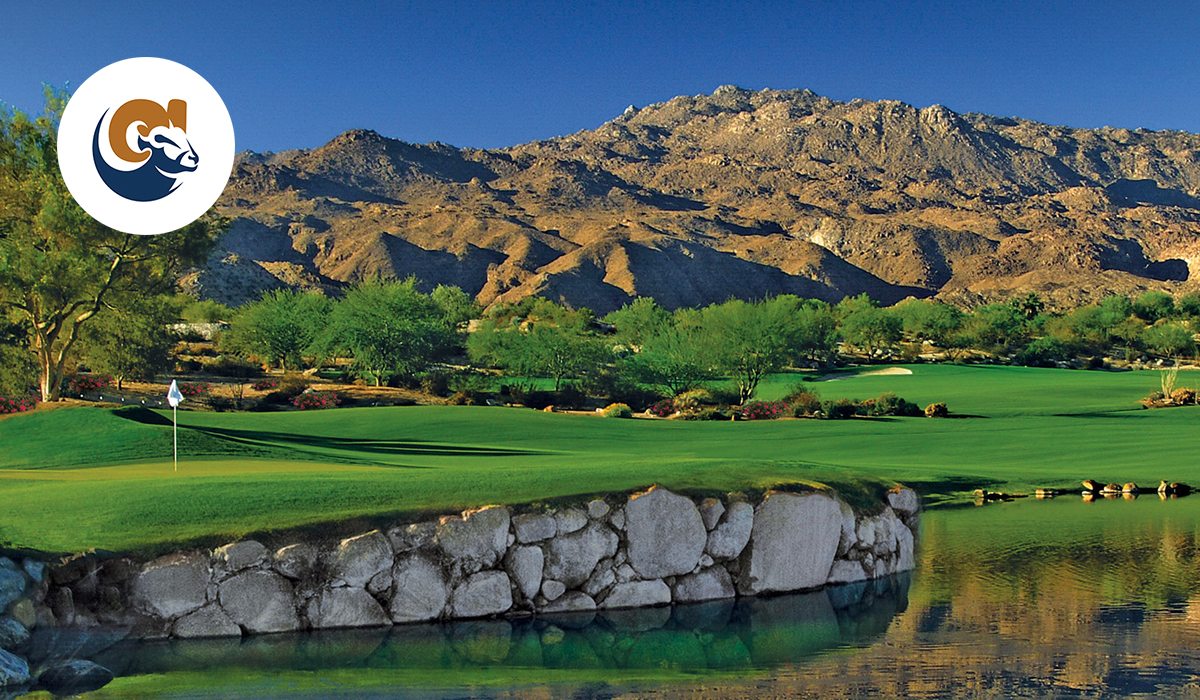 Just 5 minutes from downtown Kamloops lies one of the truest desert courses in all of Canada. Utilizing a setting in natural sage and rolling hills, amid the views of Mounts Peter and Paul, and overlooking the Thompson Valley, you will see the makings of a postcard picture on every hole at Bighorn Golf & Country Club. Featuring bent grass fairways and gently contoured greens, the routing takes you through residential neighborhoods and presents amazing vistas from elevated tee boxes as you gaze down on canyons and cliffs. A recent change in ownership has generated a renewed enthusiasm and energy at Bighorn and this attitude is contagious to anyone fortunate enough to play here.
Talking Rock Golf Club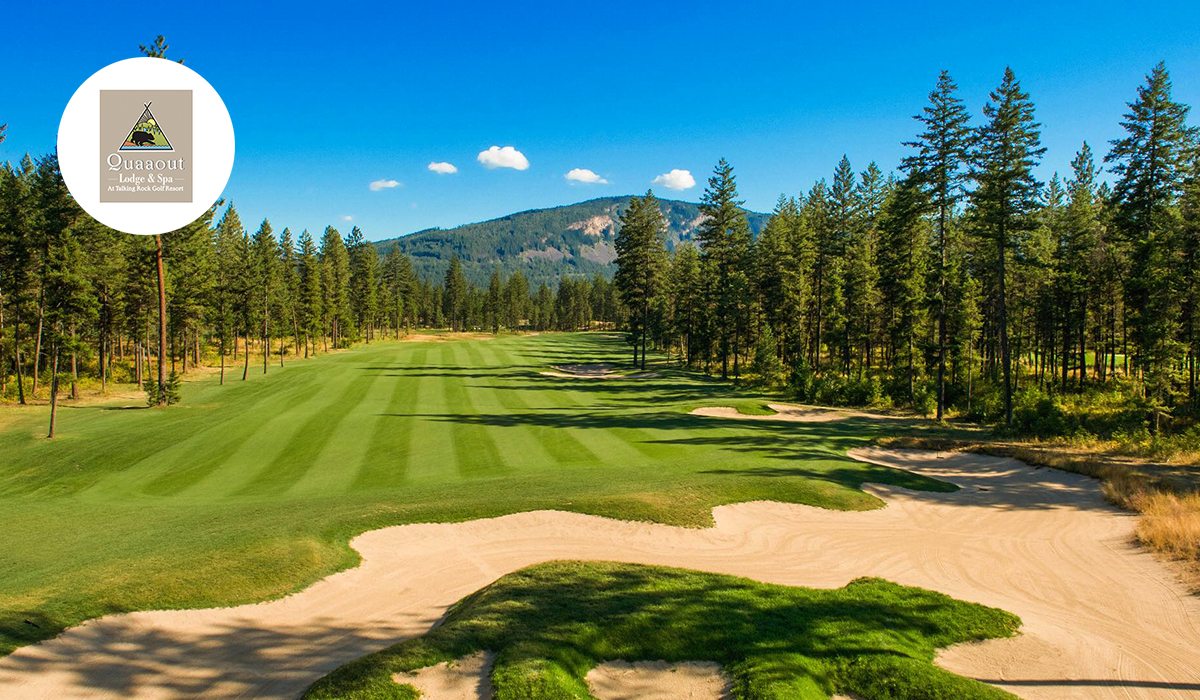 Chase is a lakeside community just 30 minutes from the city of Kamloops and home to Talking Rock Golf Club. Opened in 2007 on the shores of the Little Shuswap Lake, this Graham Cooke / Wayne Carlton collaboration wanders through a mature forest with sand based terrain and spectacular views at every turn. There was minimal alteration of the natural and diverse landscape during construction resulting in a truly stunning layout that is both inviting and challenging. The signature hole, #18 borders the shore of the lake and has been acclaimed as one of the greatest finishing holes in the entire province. Serviced by the Quaaout Lodge and Spa, this is a magical stay and play that should make every players shortlist when visiting the Thompson valley.
With its rolling hills, a convergence of two major rivers and proximity to gorgeous mountain lakes, Kamloops is a study in variety. With golf courses presenting multiple styles including mountain, links, oceanside, parkland and urban residential, there is a layout to satisfy even the most discriminate hackers cravings. Enjoy the views, the weather and the spectacular terrain as you spend quality time in this world class golf destination.
Find your favourite courses: www.allsquaregolf.com and download our mobile app on the App Store and on Google Play. Contact us at info@allsquaregolf.com to book your stay.