Spain is a country that produces more than its fair share of top-quality golf stars. From this year's Masters champion, Sergio Garcia, to true legends of the game like Seve Ballesteros. This week we want to look at the capital of Spain, Madrid, and just how good a golf destination it is.
Madrid is one of the world's greatest cities and has one export that stands out above all others, football. With two of Europe's finest teams, Athletico Madrid and Real Madrid, this is a great city for football lovers. Why not come to Madrid to watch some top-class football and then take in some of the great golf courses in the area?
Golf Santander
Yes, Golf Santander is owned by the bank, and it is a fantastic track which was originally built for the bank's customers and staff. Rees Jones worked with Seve to come up with this championship course. As a business, Santander enjoy sponsoring high-level sports so building a golf course was a logical step for the brand.
The parkland course was built on what used to be a dump, this is something the company are incredibly proud of. Looking at this course you would never know and the challenging track makes for some great golf. It's a long course but with many teeing options you can find the right length to suit your game. This is a championship quality golf course that has hosted some prestigious tournaments.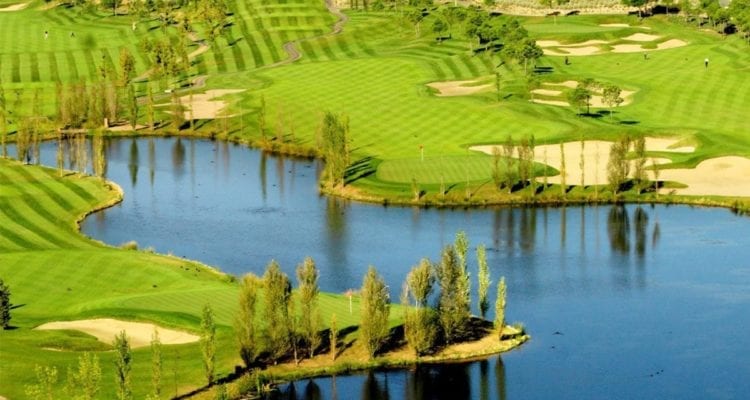 The Real Club de Golf La Herrería
Owned by the National Heritage and built near the Royal Monastery of San Lorenzo de El Escorial, this course is a special place. The key to Real Club de Golf La Herreria is how seamlessly the course blends into its surroundings. Sitting at the foot of Monte Abantos, the course has a wonderful microclimate for you to enjoy.
The club prides itself on the way they manage the course to keep it at the highest possible environmental standard. There is also a strong sense of tradition at the club which is in-keeping with the historical land on which it is built. This is a course for strategy and patience as the front-nine is tight and exacting. The back-nine opens up a bit but will still test your accuracy.
Golf Negralejo
Time for something a little different. Golf Negralejo is the only pitch and putt in the Madrid. It is also one of the most versatile golf facilities you'll ever come across. With a host of different course options, due to the unique layout, you could play many rounds here without playing the same course twice! The course is in fantastic shape and so has easily earned its place on this list.
The 18-hole pitch and putt features some tricky little holes, do not underestimate it! This a perfect course for some family golf or to hone your approach skills. The short course is a 9-hole track with no hole longer than 90 meters. The long course throws some longer par three holes and two par fours into the mix making it a great step towards a full course. Finally, the combined course is like an 18-hole version of the previously mentioned course. Two par fours and the rest are par threes but a lot of fun and tricky golf to be enjoyed!

Club de Golf Lomas-Bosque
With two very different nines, Club de Golf Lomas-Bosque certainly keeps you on your toes! The front-nine uses the natural terrain to create an undulating run of holes that travel through trees on the property. Once you've successfully negotiated this test you face a flat back-nine with testing and well-protected greens.
The course is close to the city but still provides you with that perfect escapism. This course is playable to all and will challenge even elite golfers as much as beginners. Built in a beautiful setting it has hosted many national championships and a certain Mr Sergio Garcia won here as a junior!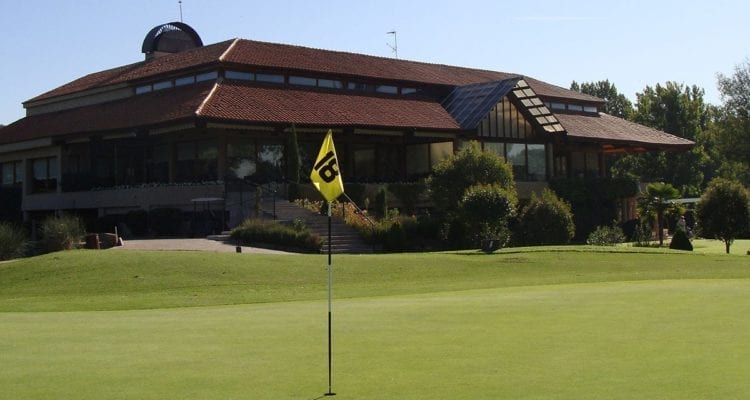 Club de Golf Olivar de La Hinojosa
A good score at Olivar de la Hinojosa takes patience, accuracy and strategy. The challenge of this golf course centres around the greens. The complexes are well protected by bunkers and water hazards whilst the undulating greens will test your ability to read putts. The course is playable to all levels of golfer and one not to miss in the area.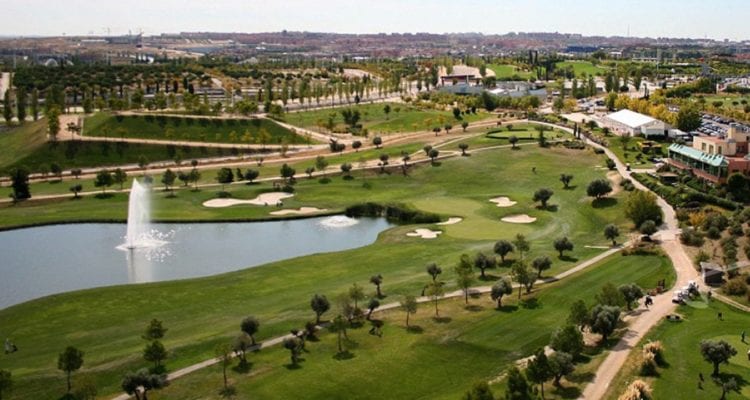 El Robledal
The lush and natural terrain of El Robledal creates a wonderful golf experience. Although not a long course by modern standards, there is enough of a challenge out there to keep all golfers interested. There are certainly birdies to be had on this course but keep it together on the testing holes because some card-wreckers are waiting for you too!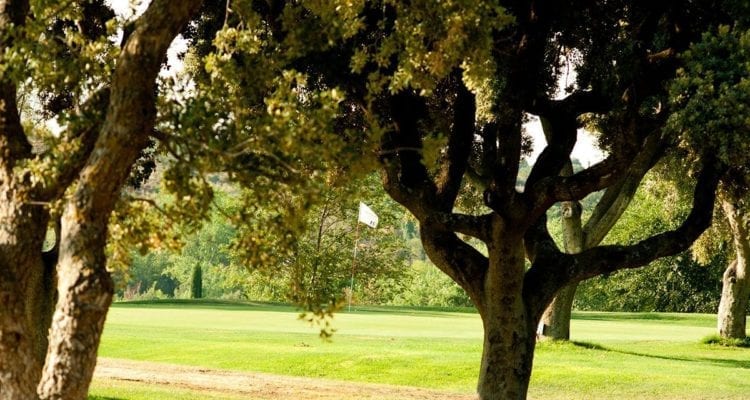 Centro Nacional de Golf
This is the Spanish Golf Federation's national centre of excellence and so, as you'd expect, it is a facility of the highest standard. The course at Centro Nacional de Golf has been open for just over ten years and has already hosted the European Tour three times! The long course, designed by Dave Thomas, has a links feel to it and is a challenging course made to really test and develop Spain's best golfers. Do you think you can handle it? It's pay and play so if you think you can then you definitely should!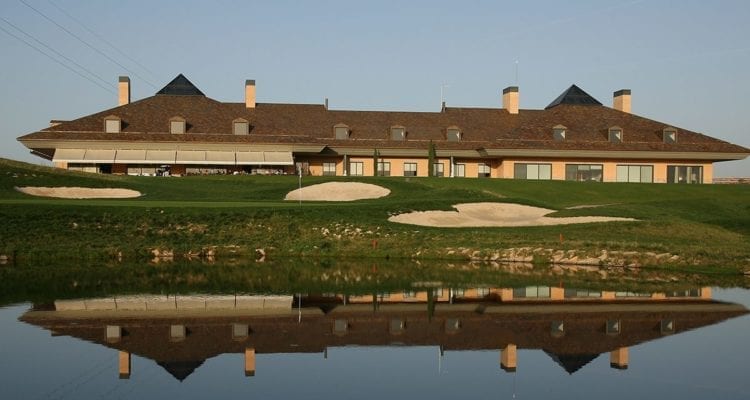 Casino Club de Golf Retamares
This is a course that is leading the way in getting families involved in golf and this is something that we love at All Square. The course at Retamares, designed by Jose Maria Olazabal is just 30 minutes outside Madrid and well worth the trip. With eight lakes, five of which were recently added along with 12,000 trees, you've got a testing course on your hands. Like many of the courses on this list, strategy and tactics are the key to scoring well around this course.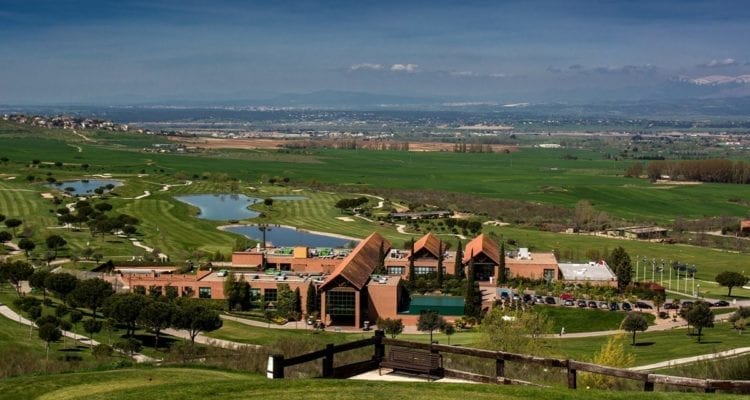 Golf La Dehesa
The team behind Golf La Dehesa is particularly proud of the greens and bunkers protecting them. The front-nine runs alongside a river and provides, depending on how you're playing, a serene and peaceful golf experience. Don't be lulled into a false sense of security though, the tight back-nine is a technical challenge and will keep you on your toes. The course is built in beautiful surroundings making this a course you won't forget!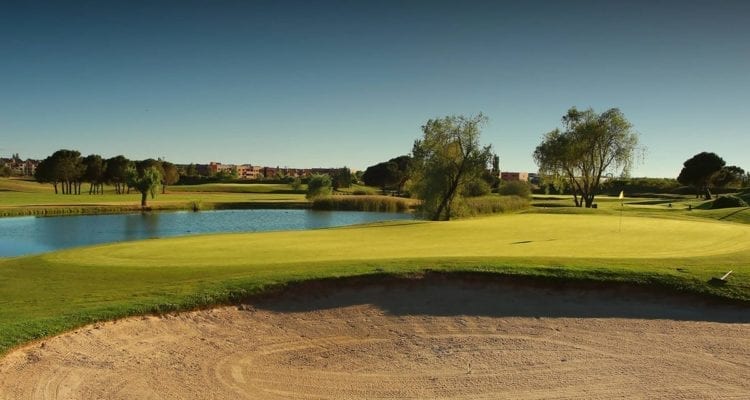 The cultural part of Madrid 
Not a football fan? Well in that case what about some of the other internationally renowned sporting events like the cycling's Vuelta a España, or the Madrid Masters tennis championship? If golf is your only sport of interest, firstly you picked a good one, and secondly, with the rich culture of Madrid there is something for everyone when you're not on the course.
The history of the city is rich and it is renowned for its collection of art museums. From the classical works in the Prado museum, to the work of native artists like Picasso and Dali in the Reina Sofia and everything in between in the Thyssen-Bornemisza Museum. Now if nothing has peaked your interest yet then hold on, there's more!
Everyone loves good food. Everyone. Well Madrid is famed for some of the finest eateries in Europe and will make sure your taste buds have a great holiday too. With fifteen Michelin-starred restaurants and one, DiverXO, having three stars you are in for a culinary experience like no other.
If fine dining isn't quite your thing then you must sample some authentic tapas. This is the perfect casual dining get together especially for a group of golfing friends. As you can see, Madrid is one the best cities in the world to plan a golf trip. Enjoy some of Europe's most celebrated culture with golf in between to create the perfect experience!
Discover our website: www.allsquaregolf.com and download our mobile app on the App Store and on Google Play.