Rural tranquillity combines with world-class golf at Gut Kaden, a former European Tour venue boasting some of the best golf that Northern Germany has to offer.
A former home of knights, golfing royalty have also made their mark on the picturesque resort. Tiger Woods is just one of many world-class players who has traversed the Gut Kaden's immaculate fairways during its time as a host of the prestigious Players Championship. It is a setting fitting of champions.
Just minutes from Germany's second largest city, Hamburg, golfers will discover an idyllic course, meandering its way around one of the impressive clubhouses in golf. The opening of an intimate guesthouse three years ago has cemented Gut Kaden's place as a must-visit destination.
Golf
Set amid rolling countryside golfers will discover a layout that rivals the best that Northern Germany has to offer.
Renowned architect Frank Pennick was the mastermind behind the original 18-hole layout, which opened in 1984, shortly after his death. It was the opening of an additional nine a decade later however that would ensure Gut Kaden's reputation as a championship layout. Somewhat uninspiringly named A, B, and C, the three nines loop around the Old Manor house, carving their way through the estate's mature tree population.
All three loops are worthy of your attention. The B and C, however, are most regularly used for competition purposes. Water features heavily on both layouts, coming to a climax over the tough finishing hole. A dog-leg right, golfers must position their ball well off the tee. From here, they must hold their nerve to play over the water to an island green.
With three consecutive par-3's, the A course is considerably shorter than the other nines, measuring less than 3000-yards. Nonetheless, it emanates its own charm, and should not be underestimated. The clubhouse is one of the beautiful manors in the county of Holstein. It is a fitting setting for an impressive course. Experienced professionals and a well-stocked pro shop are also on hand.
European Tour Venue
Gut Kaden played host to the Deutsche Bank Players Championship of Europe, previously known as the Deutsche Bank – SAP Open TPC of Europe, on nine occasions, stretching through to the mid-noughties.
Considered one of the most prestigious events on the European Tour at the time, winners would include Bernhard Langer, Lee Westwood and Padraig Harrington. A regular draw of the world's biggest names, Tiger Woods would also make several appearances.
Hotel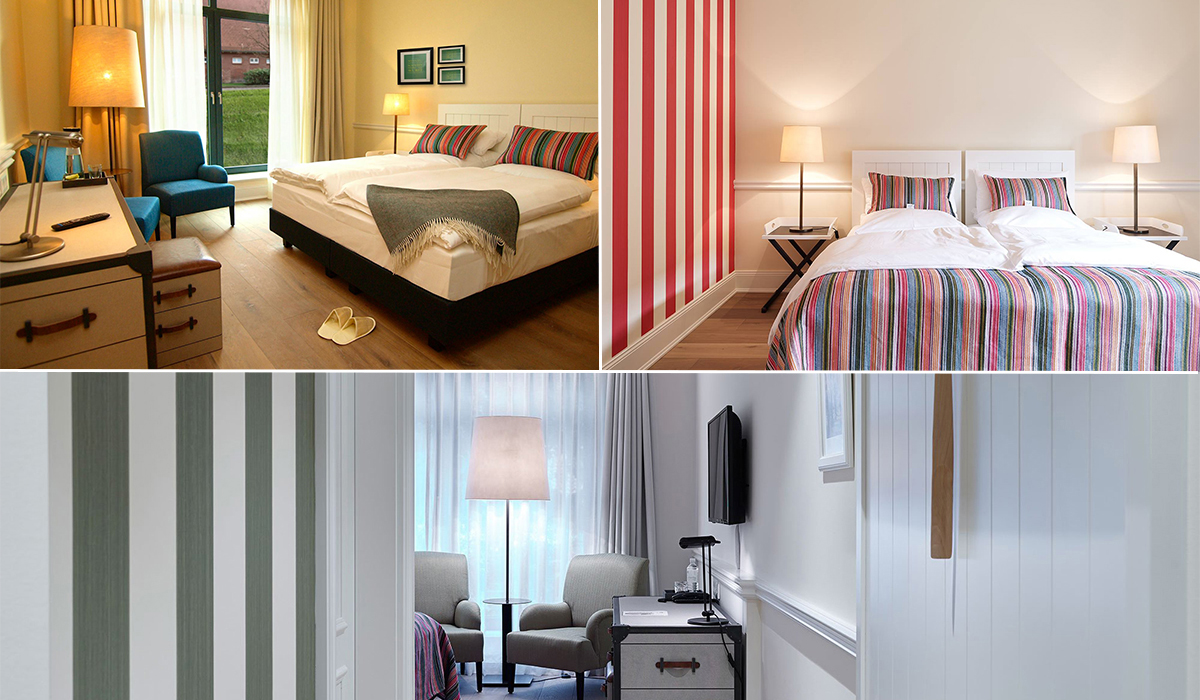 Housed in the estate's majestic listed buildings, Gut Kaden's charming guesthouse is the ideal place to relax after a day on the course.
Opened in 2015, the new guest house prides itself on its personal touch, and guests will be made to feel right at home in the 40 understated suites which integrate seamlessly into the ensemble of historic buildings. The fitness, sauna and relaxing areas offer the perfect balance after a day's golfing. There is also a private practice for therapeutic treatment, offering Hawaiian Lomi Lomi or Hot Stone Massage.
Meanwhile, Gut Kaden's restaurant has earned a reputation for its mouth-watering cuisine. The menu features hand-made specialties from Chef de cuisine Johann Alt's native region, Franconia. Located 2 km from Alveslohe Train Station, the resort is only a short drive from Germany's second largest city, Hamburg, making it the ideal spot to combine golf with business. Alster, the harbour and diverse shopping amenities are also situated just 25 km from the resort.
About All Square
All Square is your place to explore 33,000 golf courses around the world, connect with thousands of like-minded golfers, share your golf experiences and book your next golf trip.
Visit www.allsquaregolf.com or download our mobile app on the App Store and on Google Play. Contact us at info@allsquaregolf.com to book your next golf trip.