All Square ambassadors play an important role in connecting golfers from across the world. We caught up with Golf & Country Club Zurich-Zumikon member Eric Dreyfus, to find out his passion for golf!
How did you get into golf?
My cousin was a passionate golfer and had a 6 handicap at that time. He took my brother and me to the golf course and was hitting balls on the Driving Range. We both were amazed how far he could hit the ball and wanted to try it ourselves. After being tempted to do it more frequently the whole family started and we all are still very passionate.
You are a member of Golf & Country Club Zurich-Zumikon, can you tell us what makes your club so special?
Firstly, the geographic proximity to the city of Zurich makes it very attractive to be a member there, especially for business people who within ten/fifteen minutes can be enjoying the spectacular views from the clubhouse.
Second, the course conditions and layout are among the top-ranked courses in Switzerland. We are lucky to have a very experienced greenkeeper who does a great job, and as a result, the course can often be found in pristine condition.
In addition, despite being so close to the city, the quiet and tranquil environment of Golf & Country Club Zurich-Zumikon makes for a great place to enjoy a round of golf.
Can you tell us about your most memorable golf experience?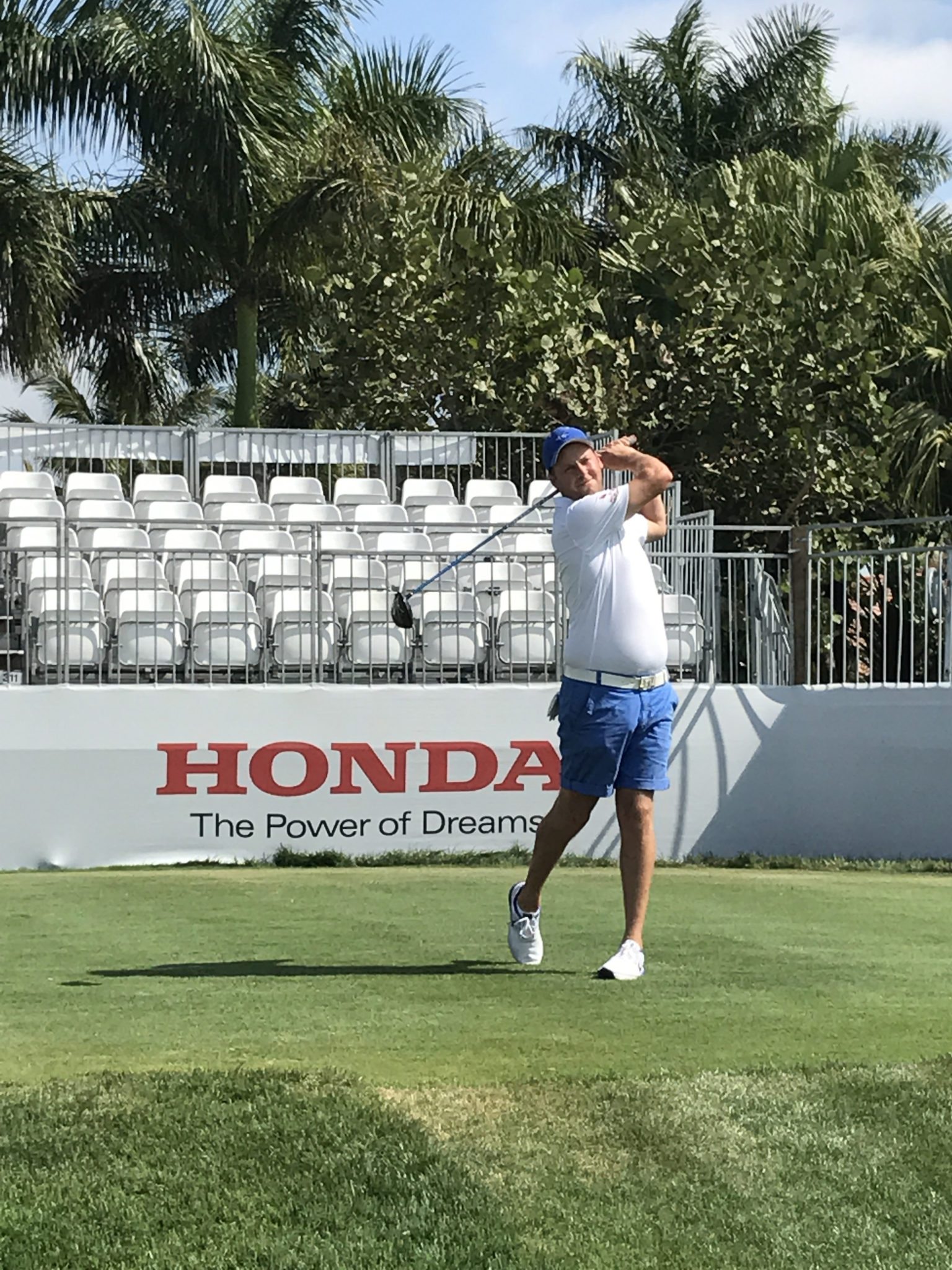 My most memorable round comes in the 2013 Club Championships at Kyburg (I was a member there from 2007-2014).
I came into the event after spending a week's golf vacation with some friends but ended up shooting a mediocre round of 83 (+12) in the first round. After starting the second round with a bogey and following it up soon after with two more I found myself +3 after 7 holes. I told myself to stay aggressive and try my best to get the score home.
The turn came quickly with a birdie on hole 8 followed by another birdie on hole 9 (Par 5) where I reached the green in two. I then proceeded to birdie 5 out of the last 9 hole. The great finish was enough to card a 67 (-4) and set a new course record which still stands to this day. I also went on to win the championship.
What made you want to become an All Square ambassador? What do you like most about All Square?
It was a great opportunity to share and talk about the experiences I have had during my life. Since I love to travel and play golf anywhere in the world, I wanted to share my insights with other golfers. It is a great and unique platform to share and also connect with other golfers around the world who share a passion for the game.
How often do you travel for golf every year and what is your favorite golf destination?
I try to travel for golf as much as I can beside my work and get the chance to travel in Switzerland and play national Championships on weekends. I normally get to travel for 3-4 weeks playing golf each year.
My favorite golf destination is Arizona. I lived there for 6 months and played many many courses there. The unique setting of the green fairways amid the desert provides an exceptional atmosphere.
What are your 3 favorite courses in Europe? the UK? the US?
Europe: Golf Club Domaine Imperial, Monte Rei Golf & Country Club, PGA Catalunya Resort.
UK: Kingsbarns Golf Links, Trump International Golf Links, Royal Troon Golf Club.
USA: Whisper Rock Golf Club, Isleworth Country Club, Streamsong Resort.

The next golf trip you are looking forward to?
I am looking forward to going back to South Africa. I was there in October-November 2017 and had an amazing month of golf, as well as enjoying the great food and exploring the country.
Join All Square and connect with Eric: www.allsquaregolf.com/golf-users/eric-dreyfus
Connect with like-minded golfers, follow the latest news in golf and discover more than 33,000 golf courses in 180 countries on www.allsquaregolf.com or download our mobile app on the App Store and on Google Play.
Contact us at info@allsquaregolf.com to book your next golf trip.