How does Brooks Koepka's four major victories in two years measure up to the achievements of Tiger Woods, Rory McIlroy and Jordan Spieth?
Brooks Koepka's successful PGA title defence, following consecutive US Open wins, made him the first golfer in history to hold two major titles back-to-back simultaneously.
His 'double-double' also surpasses current players Rory McIlroy, who won two majors in 2014, and Jordan Spieth, who won two in 2015. Though he has some way to go to catch Tiger Woods who won three majors in 2000, and two in 2002, 05 and 06.
The Floridian's wire-to-wire victory at Bethpage Black also made Koepka only the 11th male golfer to win four major titles before the age of 30. Woods won 10 of his 15 majors in his 20s, while McIlroy won all four of his by the age of 25. Jordan Spieth won his third aged 23.
Koepka's Dominance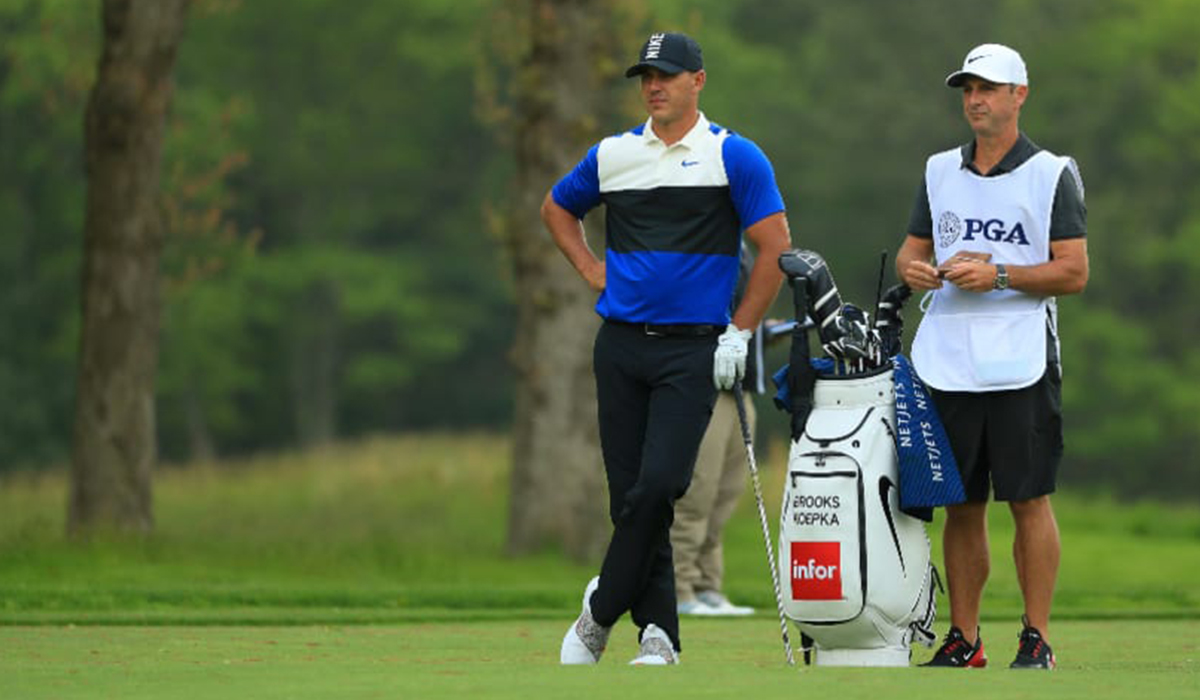 Koepka's victory at the PGA was his third in the last five major championships he has played, and his fourth in the last eight. That's Tiger-like dominance. In fact his 2018 victories at the US Open and PGA was the first time that double has been achieved since Woods managed it in 2000.
While Koepka can more than match even a young Wood's length off the tee and his physicality, his similar nerveless focus looks tailor-made for the majors. Prior to winning the PGA, Koepka said majors were "easier than winning other tournaments" and that he "hoped to get into double figures easily".
Koepka is still 11 major titles behind Woods, whose remarkable comeback at this year's Masters proved the obituaries written on his career were premature. He still wants to catch Jack Nicklaus' record of 18, but at the age of 43 the ground is ripe for someone to take Woods' mantle on a long-term basis.
As Woods slumped to 1,199 in the world rankings in 2017 following back surgery and problems in his personal life, it was McIlroy, with four majors already under his belt, who looked best placed to fill the Tiger-shaped void.
At the age of 22, the Northern Irishman won the 2011 US Open by an astounding eight shots, and the 2012 PGA by the same margin. The shaggy hair and scruffy look quickly disappeared, and he hit the gym, morphing into a Nike-emblazoned mini-Woods. But he hasn't won a major since the 2014 PGA, and a Masters title still remains the final obstacle to a career grand slam, which must weigh heavily on his shoulders.
Now 30, McIlroy has changed clubs, caddie, and style of putter, but he has struggled to consistently rediscover the natural care-free golf that blew away opponents when he first burst on to the scene. Rather than filling Woods' shoes, he currently occupies Spieth's, who needs to win the PGA to complete his personal career slam.
Koepka vs Johnson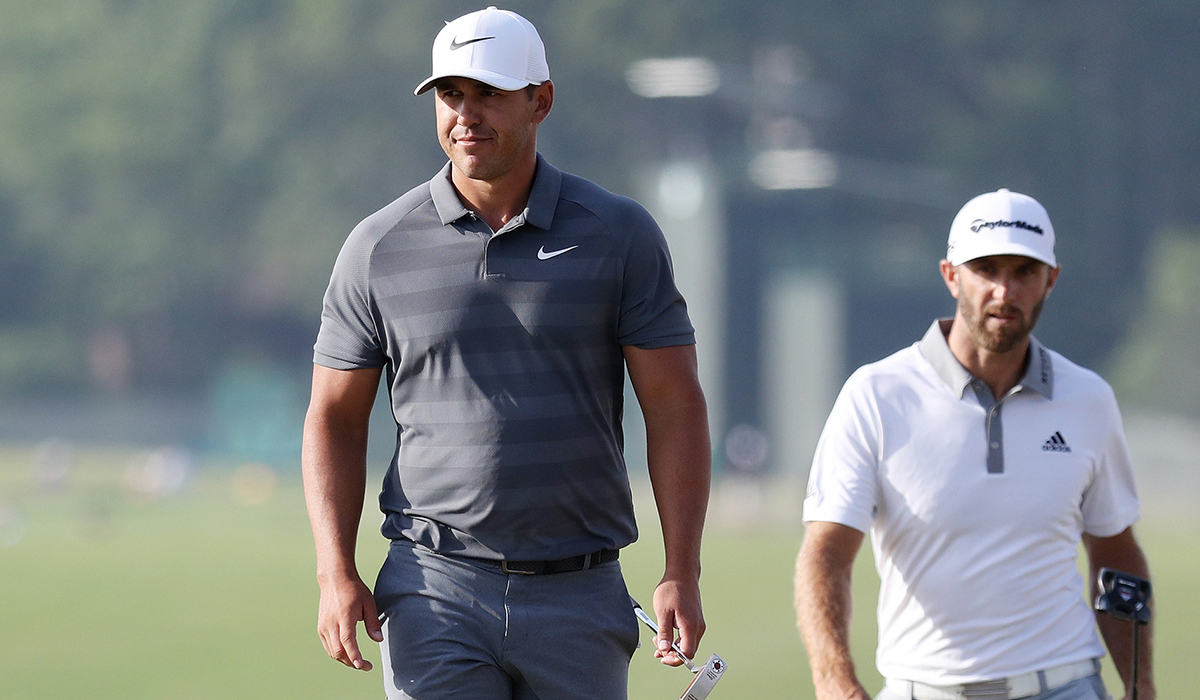 Koepka's major victories have also seen him replace Dustin Johnson at the summit of the sport. DJ, currently ranked number two in the world behind Koepka, has won at least one tournament every season since 2008, including 6 World Golf Championships. But he has failed to add to his single major win – the 2016 US Open. In fact he is part of a select group of players, which includes Louis Oosthuizen, who have a career grand slam of finishing runner-up at all the majors. DJ came second at this year's Masters and PGA. The fact his dominant form on the tour has only resulted in one major title makes Koepka's quickly-acquired four major titles look all the more impressive.
Time will tell if Koepka can go on to dominate golf as Woods did. As McIlroy and Spieth discovered, the trick is not getting to number one, but staying there. But with a mentality seemingly as strong as his ripped physique, he'll be hard to shift.
About All Square
All Square is your place to explore 33,000 golf courses around the world, connect with thousands of like-minded golfers, share your golf experiences and book your next golf trip.
Visit www.allsquaregolf.com or download our mobile app on the App Store and on Google Play. Contact us at info@allsquaregolf.com to book your next golf trip.