Today Cambodia is a peaceful and hospitable country that still possess much of the elan of its former French colonial past, this combined with its Khmer heritage provides a fantastic cultural experience and an up and coming wonderful golfing destination.
There are 35 golf courses already operating in Vietnam, with another 65 projects at some stage of development, planning, and construction.
We take a look at one of the most fast-developing region in Asia to discover the best courses.
Royal Cambodia Phnom Penh Golf Club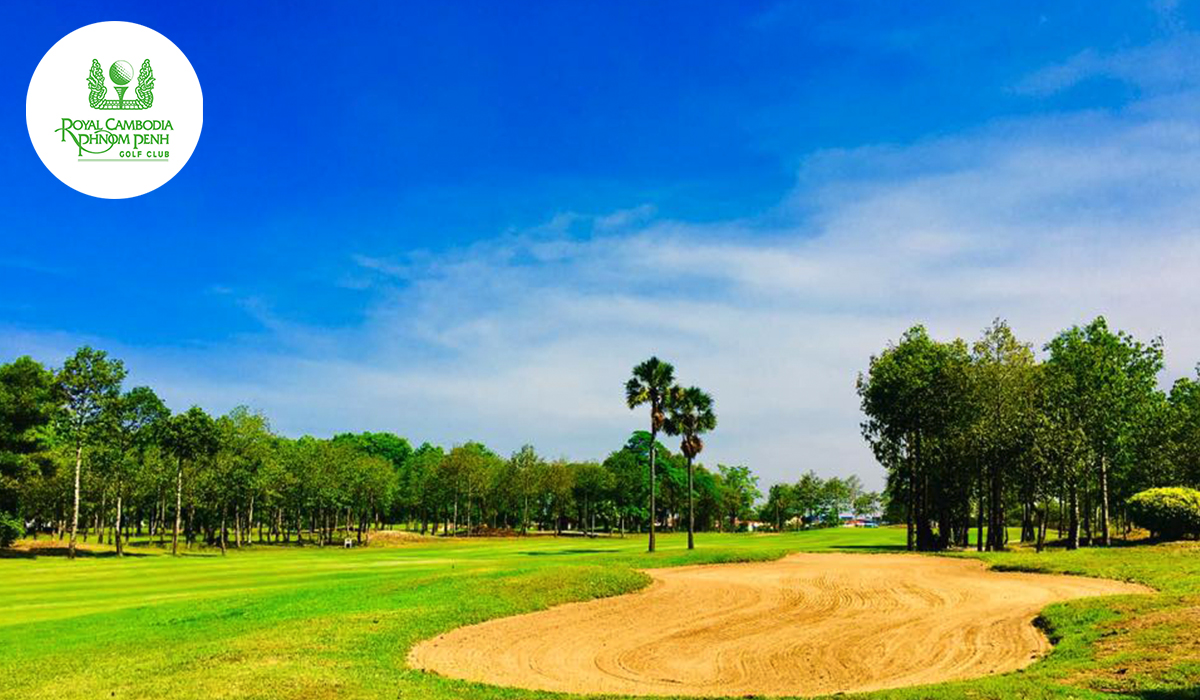 Conveniently located close to capital of Phnom Penh. The 7,075-yard golf course is laid out over 200 hectares and is cleverly threaded between rice paddies and coconut palms. Since opening in 1999 Royal Cambodia has matured into a tough test of golf. Evidence of environmental awareness are evident as the course plays through some natural wet lands and many migratory birds use it as their nesting habitat as this area has been carefully retained. Water comes into play on 12 of the 18 holes, so accuracy of the tee is essential. The greens have a lot of movement and to assist good scoring an experienced caddie that can read them well is a must.
Grand Phnom Penh Golf Club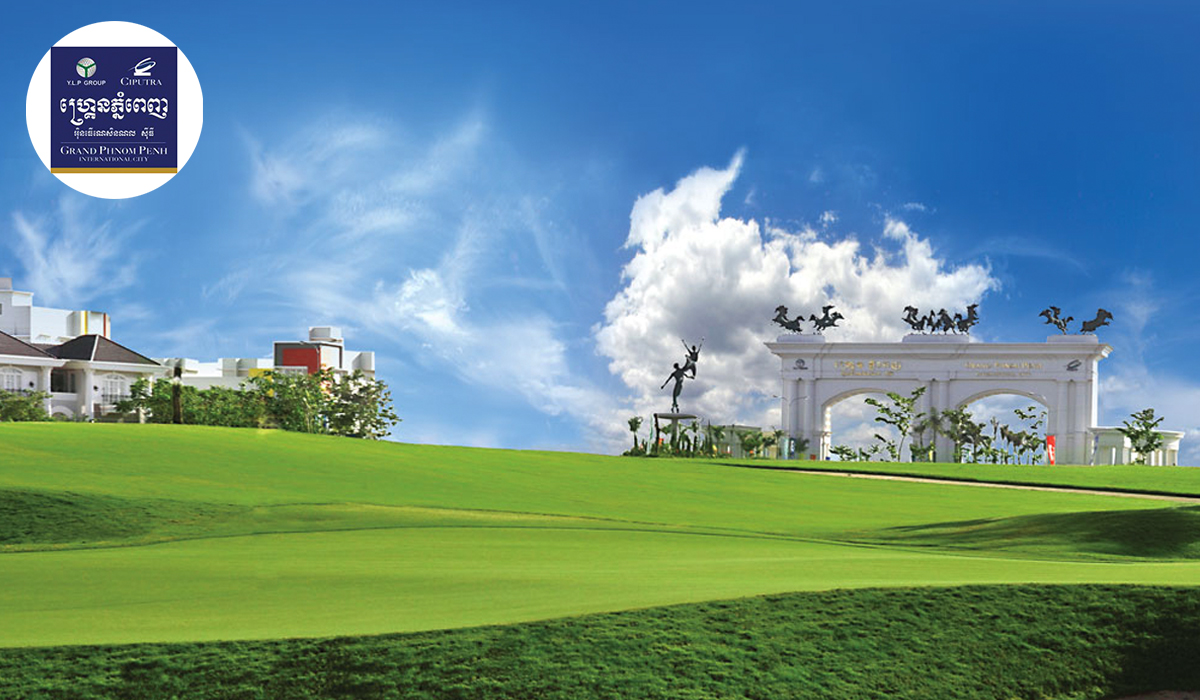 This Nicklaus designed course is part of Grand Phnom Penh International City and measures 7,194 yards. The golf course is located 20 minutes northwest of Phnom Penh. Grand Phnom Penh Golf Club is relatively flat with the signature Nicklaus mounding and waste bunkers, also check out some of the funky green side bunkering. To score well a 3-wood of many of the tees is a clever game plan, as many of the landing areas are small and strategic. Wind can pick up in the afternoon and holes like the par-3 16thcan be testing and requires a controlled fade over a distance of 231 yards, generally into the prevailing wind.
Angkor Golf Resort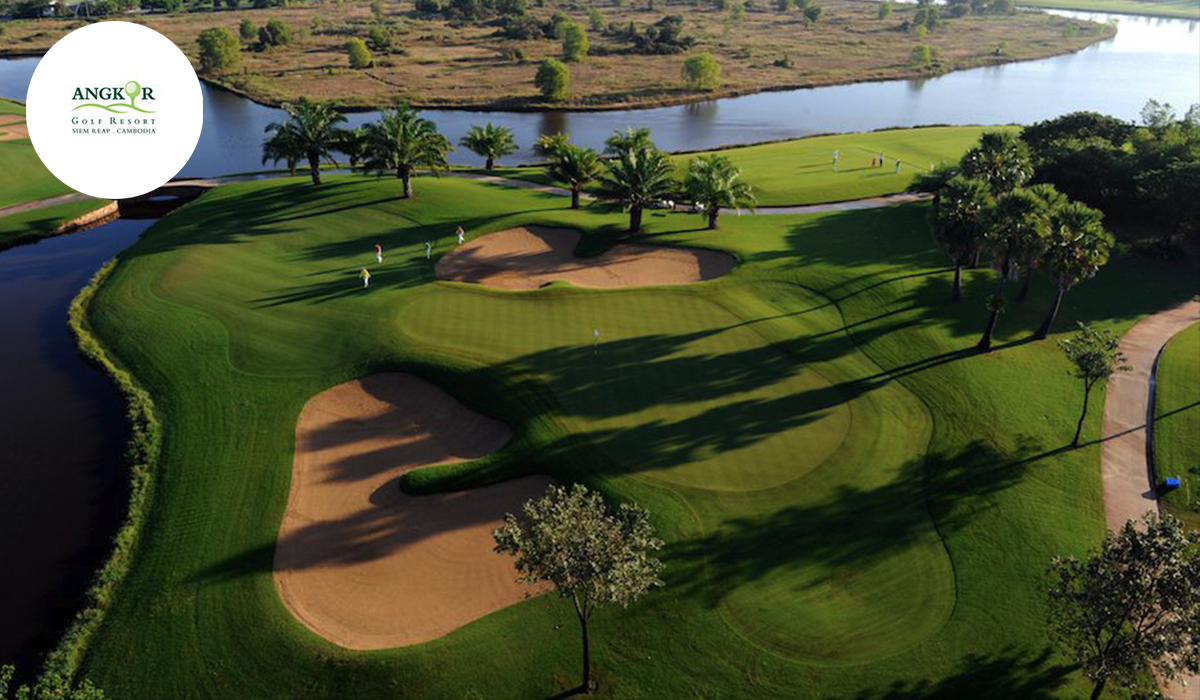 Opened in December 2007, this is the best golf course in Cambodia by far. Paspalum grass has been wisely used in the hot and humid climate which gives a great year-round playing surface. Thinking and strategy are required on this risk and reward layout. The final three holes make up some of the most stimulating holes on the Angkor Golf Resort. The par-5 16th is a 588-yard monster and is a definite, good old fashioned three shot par-5. The angle of the green together combined with water on the left of the hole creates a real challenge for those wishing to get their third shot close. The 440-yard par-4 finishing hole is as good as they get and has created some exciting tournament finishes.
Ba Na Hills Golf Club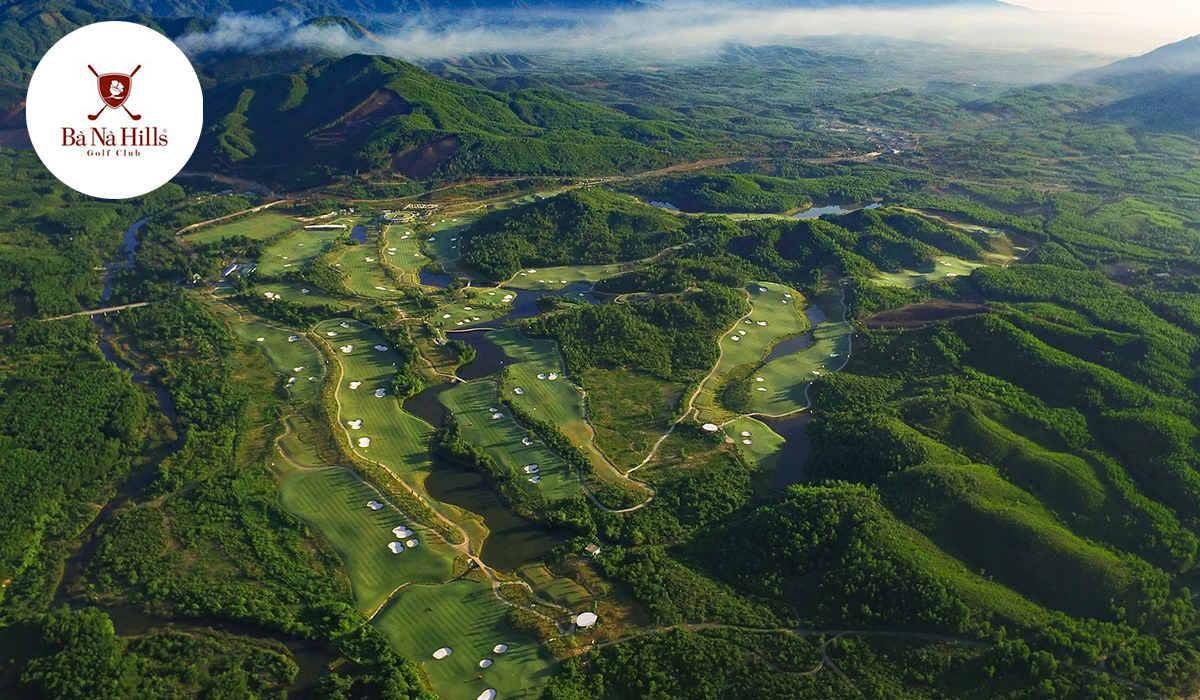 Cleverly laid out over several valleys of the surrounding mountain ranges. The Ba Na Hills mountain course is as the name suggests is hilly. The holes at the highest elevation have some remarkable views over the mountain ranges.The front nine form a traditional parkland course bounded by pine forests. The back 9 is definitely the more challenging test with severe dog legs and some interesting blind shots. Bunkering at Ba Na Hills is exceptional with long grassed edges. The sand is only partly visible from the tees, therefore, scoring improves with number of rounds played. The greens are angled from the approach shots and have little borrow, but there is a decent variety of pin positions to make them challenging.
The Montgomerie Links Vietnam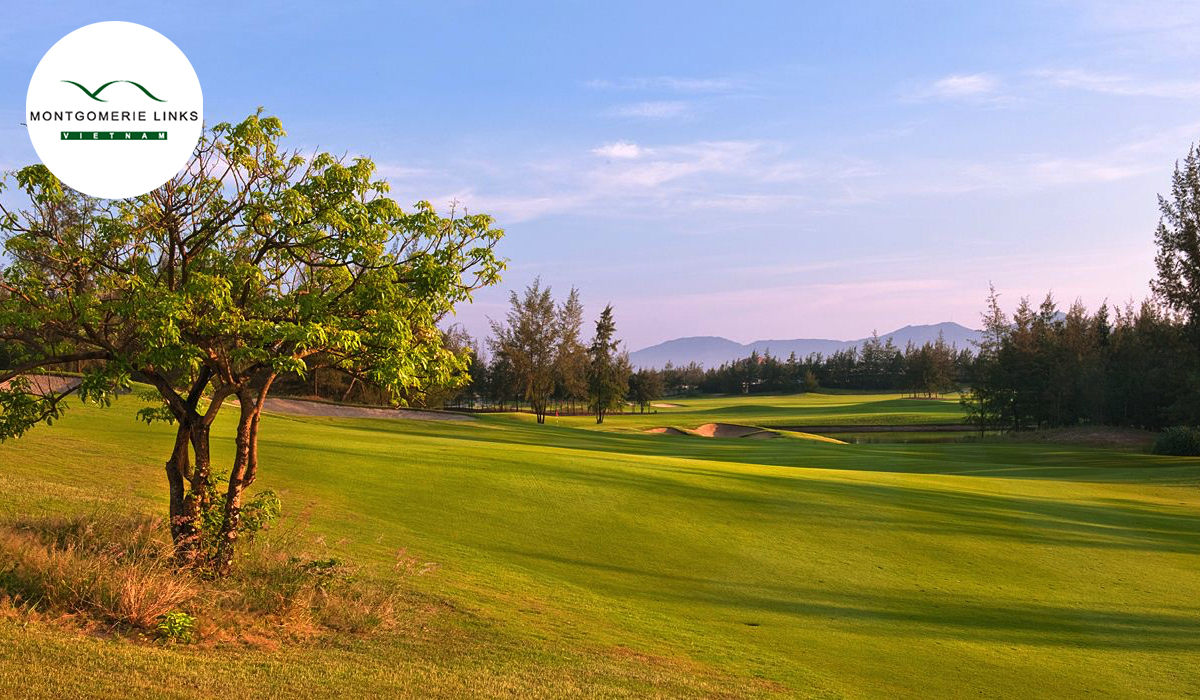 Situated just off the famous Danang Beach, The Montgomerie Links Vietnam is 7090 yard long and was rated as one of Asia's ten most elite courses. Monty's design boasts massive greens, treeless fairways and thick rough which gives it a links feel. Combine this with the sandy soil and wind-blown dunes which team up to give it a feel of playing links style golf in Scotland or Ireland, except with warmer weather. Holes 7 and 13 are the standouts, tough to hit in regulation par 4's with deep bunkering and great views of the Marble Mountains.
The Dalat 1200 Country Club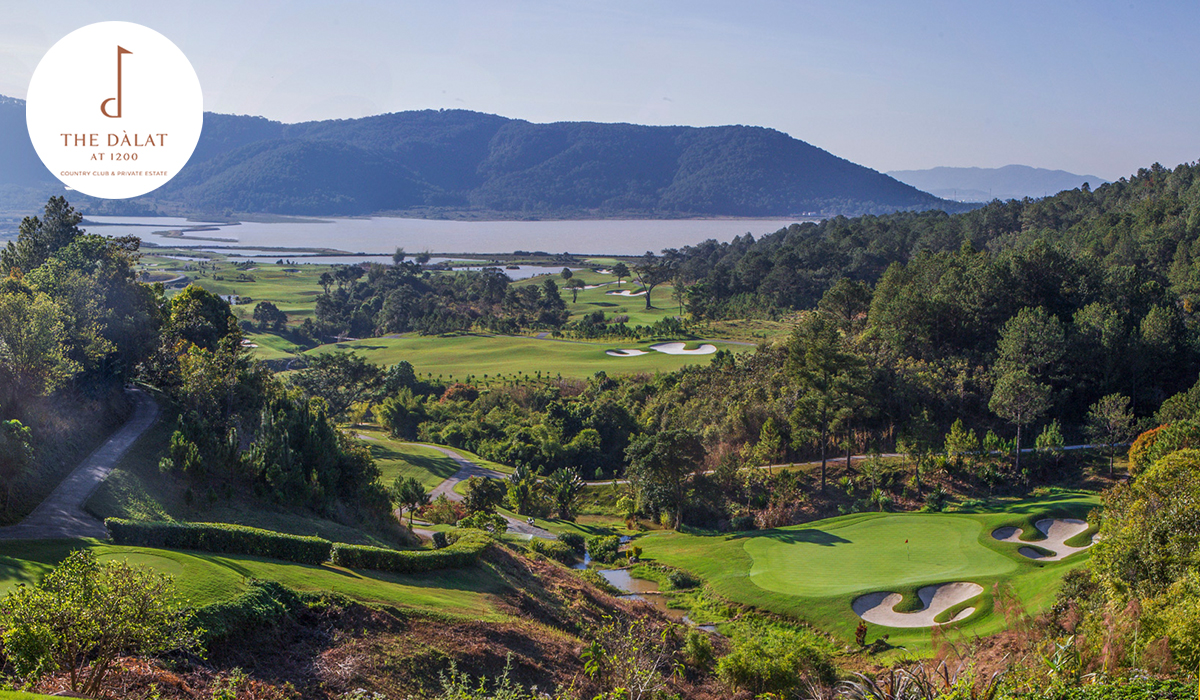 Located only 30 km from Dalat, this very thoughtful, well designed golf course by golf architect Peter Rousseau, it winds its way through some hilly pine tree forest. With the fresh alpine air, hilly surrounds and temperate weather you could be forgiven thinking you were in Switzerland instead of Vietnam. The Dalat 1200 is a great, invigorating test of golf played out against a scenic natural landscape. Positioning off the tee is an imperative with only a couple of holes where power rules over strategy. At 1,500 meters above sea level, the climate of the course is ideal for Bentgrass greens and Bermuda fairways. Daytime highs reach only 25 degrees centigrade, which enhances pristine conditioning and a perfect ambient temperature for a round of golf over this 7, 573 yard masterpiece.. The par-3's are a stand out and coming off level 3's after your round will be an accomplishment.
Laguna Lang Co Golf Club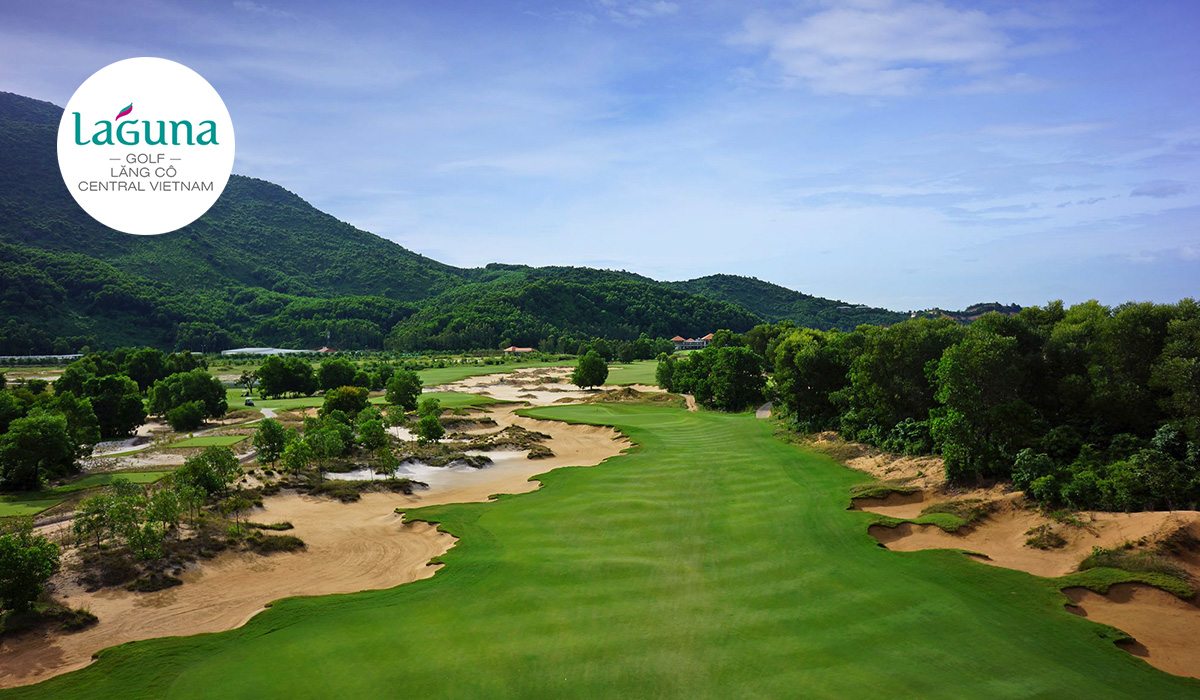 This exquisite course was designed by Nick Faldo. Like Faldo's swing and general approach to golf it is a design that is art and science. One of the most aesthetic golf courses in all of Southeast Asia, Laguna Lang Co is a traditional links style front 9 out and back 9 in layout, with wonderful sea views. A gentle ocean breeze is guaranteed, the strength of which is dependant on time of year due to monsoonal influence. The layout is set in an amphitheatre with a backdrop of mountains, and plays through streams, trees and rice paddies, the length is just over 7,000 yards down to a beginner friendly 5,263 yards. Wonderful sandy based fairways guarantee excellent drainage and the course is playable straight after any rains. To score well don't be afraid to take an iron or 3 wood of many of the tees, it is a very strategic course and will get your golfing brain into overdrive.
About All Square
All Square is your place to explore 33,000 golf courses around the world, connect with thousands of like-minded golfers, share your golf experiences and book your next golf trip.
Visit www.allsquaregolf.com or download our mobile app on the App Store and on Google Play. Contact us at info@allsquaregolf.com to book your next golf trip.