Meet John Glendinning, Chief Executive at The Wisley. The exclusive private members club which borders the gardens of the Royal Horticultural Society consistently ranked amongst the best courses in the UK.
To start, how did you first get into golf?
I first got into golf when my mother wanted to try golf lessons, and she asked me to come and keep her company when I was 16 years old. I had one lesson and the professional said you can play why don't you just join as a Junior member and then just go out on the course. I never looked back becoming hooked straight away, my mother never did another lesson. Two years later I left home for St Andrews University and my handicap soon reduced down although my lecture attendance also went down!
What makes The Wisley one of the best private clubs in the UK?
The Wisley is the most unique club I have ever come across in the UK. It offers the exclusivity and standard of facilities you would expect of a top private club, but then once through the gates the inclusivity and social atmosphere make it one of the most thriving and active clubs you will find anywhere. The midweek medal will attract 80+ members playing while our Saturday competitions up to 120, there is a fierce competitive spirit in the club but all carried out in the sporting spirit you would want. The fact that we have total equality at the club a member is a member, no matter what gender, handicap, age and they all play together in all competitions, creating a great atmosphere. With each member owning a share of the club, there is a distinct passion from all members to ensure the club is successful and continues to improve and this passion is resonated through the staff who do an amazing job of providing great service but in a friendly manner, it is a real honour to be part of the team here.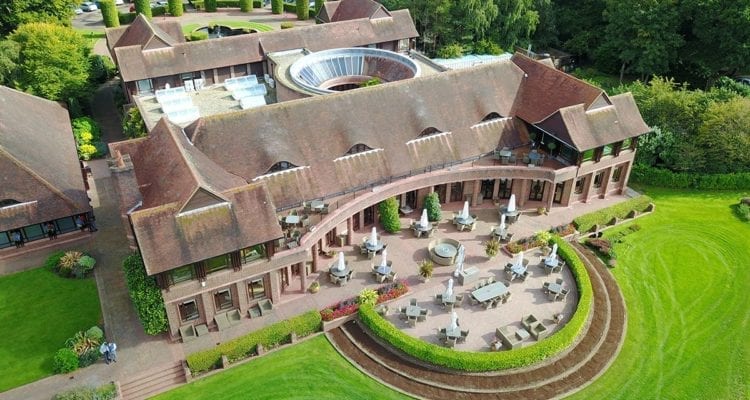 How do you see the golf industry evolve in the next 10 years?
It is very difficult to say at the moment, and certainly differs from continent to continent. There still seems to be a consensus of a lowering of participation in golf overall which is disappointing. With so many sports available and people becoming more time poor, golf will undoubtedly suffer if we don't come up with quicker formats and ensuring it is fun for the younger generation. We have introduced ready golf through all our competitions this season and rounds have speeded up, but I think to get more families involved in golf is very important if we are to encourage participation. I can't see there being many new facilities being built across Europe over the next 10 years as there is certainly a saturation in some areas and the economic situation at present doesn't encourage spending on leisure time. I would expect the more financially sound clubs to keep on investing in upgrading their facilities to ensure they provide a good product and encourage play, but if participation keeps dropping we might unfortunately see some more clubs struggle, and this is where grass roots development is so important as like any sport golf needs to attract people from all walks of life.
Your 3 favorite golf courses in the world?
A tough question as I always try not be biased and obviously The Wisley, and my previous club Close House would have to be in there having spent a good part of my life building it! Kingsbarns has always been a favourite, I played Monte Rei for the first time this year and I thought it was tremendous both service and quality of golf course and the Old Course St Andrews.
If you could only play one course for the rest of your life, which would it be and why?
The Old Course St Andrews, it is marmite to some people but I think you will probably play shots there that you will not play on any other course. The weather has such an influence that it can feel like you are playing a different course every time you play. It is the only course I have played that I have stood on the 1st and felt nervous every time I tee off even though it is the widest fairway in the world, but that tells me how special it must be to me and I have shot some of my best scores around here.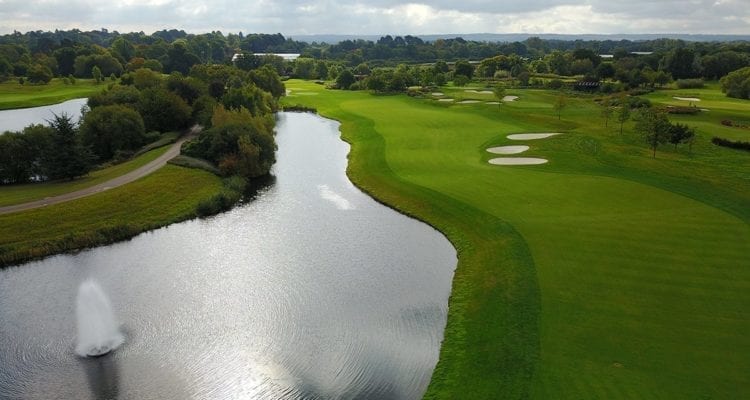 Your favorite golf destination and why?
I don't have a particular favourite, the thing I most enjoy about golf is exploring new courses and areas and trying to pick up golden nuggets from each to give me better understanding of the golf industry as a whole. I have been fortunate enough to travel to a few popular destinations this year including Portugal and Spain and they all have fabulous courses and a great climate the changes to Valderrama are sensational. But I still really enjoy a good Scottish links trip and North Berwick is one of my favourites taking in Gullane and the West links.
Your favorite pro on tour and why?
Lee Westwood, I have been fortunate enough to spend a lot of time with him during my time at Close House as he is the attached tour professional there, and I have walked a lot of rounds supporting him. He is a pleasure to spend time with and helped so much to put Close House on the map, but I would just like to be as accurate as him tee to green! We have some fabulous players here at The Wisley and it's no wonder with the practise facilities being so good, but I certainly couldn't pick out a favourite but I do enjoy discussing their latest challenges with Denis Pugh over a cup of tea, it is very entertaining.
Follow John on All Square: www.allsquaregolf.com/golf-users/john-glendinning-1241-8477359853712
Find your favorite courses on www.allsquaregolf.com and download our mobile app on the App Store and on Google Play.