After ten years at the helm of Golf Club München Eichenried, the host course to the BMW International Open on the European Tour, Korbinian Kofler is beginning a new venture at Wittelsbacher Golf Club, near Munich.
As the President of the 'Golf Management Verband Deutschland,' and one of the most influential people in the German golf industry, Korbinian will undoubtedly bring a wealth of experience to his new role.
All Square caught up with him to discuss his career, and his plans in the new position.
Korbinian, how did you get into golf?
My father got into the game in the 50's, working as a caddie for GIs after World War II. With my mum being an avid golfer as well, it was inevitable that me and my brother would play, and we've been holding a club practically since we were born.
What are your biggest accomplishments as a managing director of GC München Eichenried?
Everything we do at GC München Eichenried is a team effort. There's several things we're incredibly proud of, including a program focused on encouraging young families and kids into the club; the upgrade of the golf academy; and the continual improvement of the course set-up. We've also recognised the importance of using modern communication tools, such as All Square, to grow our brand.
What is your best memory as managing director of GC München Eichenried?
After ten years at GC München Eichenried I can whole-heartedly say that there hasn't been a single day that I haven't gone home satisfied. The Club is renowned as the "Golf Club with Warmth", and it's been an honour to be part of that.
What are the biggest challenges you will be facing at your new club, Wittelsbacher Golf Club?
Wittelsbacher Golf Club already has fantastic facilities. The Club boasts a great course, a unique clubhouse, and widely regarded restaurant, together with a small guest house.
Gaining new and young members while taking great care of the existing ones is the project I'm really looking forward to. I'm also keen to improve the practice facilities, renovating some parts of the club house, as well as making the golf course even better.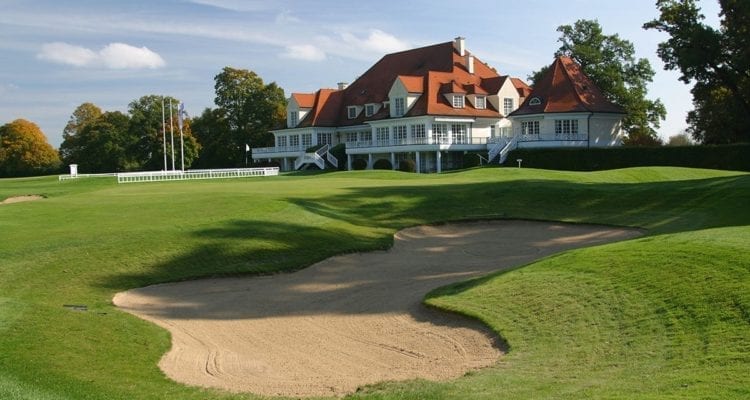 Are there any major changes on or off the course in the pipeline?
As I said, the course is really great and can be a true challenge playing from the back tees. We will just try to make it even more enjoyable for every type of player.
How do you see the recent development of the game of golf in Germany?
Golf is slowly becoming a popular sport in Germany. Nonetheless, many still perceive the game to be a sport exclusively for the upper classes, and there is a small number of clubs who positioned themselves for this class.
For the game to grow further it is very important that most of German golf clubs are open to everybody, regardless of class or gender.
What needs to happen to make golf more popular in Germany?
Golf would grow more quickly and effectively if we could offer public golf like in England or the US. Our main challenge as golf club managers is to attract non-golfers and bring them out onto the course. If we could get more popular sports, film or music stars to promote the game of golf, it would also help a lot. The PGA of America has a great slogan "These guys are good." There are so many very popular people in Germany who play golf. If we could get some of them to say: "Golf is good.", we would gain a lot of popularity.
What are your 3 favorite golf courses?
If you could only play one course for the rest of your life, which would it be and why?
We should play as many of these great courses all over the world as we can and not focus on one of them. It is the infinity of wonderful places and experiences we can find on every single course.
Why should golfers download the All Square app?  
The All Square app provides the best information package about all golf courses worldwide for any type of golfer. The range of services and links to any golf course in order to plan a trip is unbelievable. It is so much fun to interact with golfing friends up to professional golf heroes. I don't think that there is any app combining better services and fun on one platform for golfers! A true modern experience. Very well done!
Connect with Korbinian on All Square: www.allsquaregolf.com/golf-users/korbinian-kofler
Find your favorite courses on www.allsquaregolf.com and download our mobile app on the App Store and on Google Play.