During last week's All Square Nations Cup, our team had the chance to exchange with Ricky Hall, Director of Golf at Trump Turnberry Resort. Ricky told us about the recent multi-million dollar renovation project at Trump Turnberry and about his love for the game of golf.
To start, how did you first get into golf?
My Dad is a keen golfer and from an early age my twin brother and myself had a golf club in our hands. We were lucky enough to live right next to West Kilbride Golf Club, on the west coast of Scotland, and we spent all our waking hours there as kids.
Trump Turnberry has gone through a £200 million renovation. Can you tell us what to expect from the course and the hotel?
The changes to the whole property over the past couple of years have been simply staggering. The Ailsa Course went through a real transformation and we're thrilled with the result. The hotel itself also underwent a multimillion pound renovation, with every bedroom, restaurant and public area completely refurbished. It really has been returned to its original splendour. We've also opened a new golf course, King Robert the Bruce, which compliments the Ailsa by offering golfers another dramatic links golfing experience during their time at Turnberry.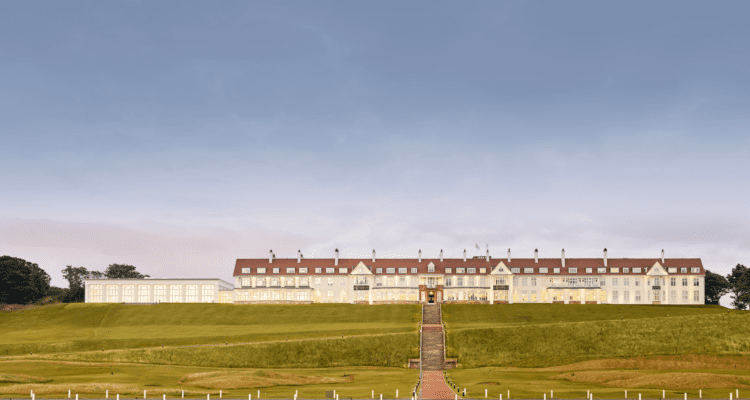 What makes Turnberry a great Open Championship venue?
We have held the Championship on four occasions and they have all been truly memorable. From Tom Watson beating Jack Nicklaus in the Duel in the Sun in 1977, to Greg Norman winning his first major in 1986, to the eagle putt that Nick Price holed on the 71st hole on his way to victory in 1994 to the drama of 2009 when Stewart Cink lifted the Claret Jug after Tom Watson came within a shot of winning at the age of 59. I think that the golf course is extremely fair, the players like the fact that it is all in front of them and it has produced great championships and ultimately great champions. From a spectator viewing point of view I personally believe that it is the best on the rota as there are so many natural vantage points to enjoy the action, course and location.
What's your best memory from hosting the Open Championship?
There are so many fantastic memories but to be honest when I think of the last Open in 2009 it is all about Tom Watson. He is such a big part of the history of Turnberry and to watch that week, and that story unfold, up close was incredible. He is one of sport's true gentlemen and has always been so gracious, and afforded people his time, any time he visits Turnberry, and that week was no different even after the outcome. It is still heartbreaking to think about it. He hit such a good shot into the 18th green and it was so sad that it didn't hold the green and that he ultimately made five. I was right behind the 18th green watching it happen and to feel the excitement in the air, as it looked like he was certain to win it, and then the agony and despair of the missed putt…it was such a contrast of emotions that will be long remembered.
What are your 3 favourite golf courses in the world?
It will sound biased but the Ailsa is just so special that I have to put it in, the course is simply stunning and Turnberry is such a beautiful wee corner of the world. I would also have to say Cypress Point, which I was lucky enough to play a few years ago, it is an incredible golf course in an incredible setting. The third would be Loch Lomond, not only a terrific golf course but also getting the chance to spend a day there is really such a great experience.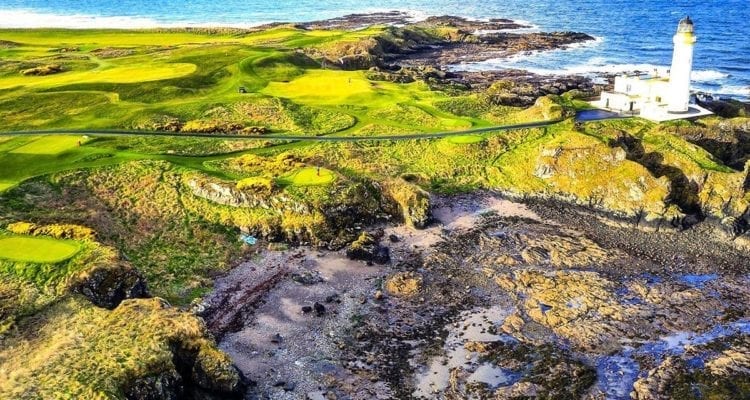 If you could only play one course for the rest of your life, which would it be and why?
Again I will sound predictable but it can only be the Ailsa. I first visited at the age of 11, when my Dad was a hole controller at the 1986 Open Championship, and I was amazed at the setting, the golf course and the big white fancy hotel at the top of the hill! From that day on I hoped to get the chance to one day be lucky enough to play a game on the Ailsa and then, as my career progressed, I hoped to be able to get the chance to work at Turnberry, as part of the Professional team. I have been so lucky to have been able to do all that and so lucky to be able to work at such an incredible place. Growing up in the west coast of Scotland I was always aware of how special Turnberry was and what it meant to people and I feel exactly the same.
What is your favourite golf destination and why?
Probably South Carolina, I've been fortunate enough to spend a little bit of time there and there is such a collection of great golf courses in and around the Hilton Head area that I really enjoy.
Who is your favourite pro on tour and why?
Probably Rory McIlroy. I think he is great for the game. he is always good to watch, and, whether winning or losing, he is a good role model and he handles himself as well as anyone both on and off the course. For me the future of the game is in good hands with him at the top of it.
Find your favorite courses on www.allsquaregolf.com and download our mobile app on the App Store and on Google Play.