Augusta National is almost impossible to get on. Thankfully some All Square users have and we've interviewed one of them to give you an insight into this historic course. Nicolas Colsaerts played the 2013 Masters Tournament and today he answers our questions on what it's like to be a part of the tournament.
To start, can you tell us what makes Augusta National so special? 
It's clearly the venue that has the biggest aura. It's the only Major played on the same course every year. It has everything: one of the most challenging courses all season, it has history and above all an undeniable identity of its own. Let's not forget how beautiful every corner of the place is too.
What did you feel when you first drove up Magnolia Lane?
I couldn't believe I was about to finally experience Augusta National with my own eyes… in other words, it was a life-long dream. I parked the car, had lunch in the clubhouse and went straight onto the back nine.
Can you describe the atmosphere during the Masters week? 
The practice rounds are a bit hectic as in there are WAY more patrons compared to tournament days. Usually the crowds at tournaments in the US get a bit rowdy but Augusta is very different. There is a much more respectful way that the crowds interact with players like at The Open. Claps only.
Did anything about the experience surprise you?
I was amazed by how helpful the members are with any questions you might have.
Which is your favorite hole on the course and why?
I absolutely loved the 11th hole from the first time I saw it. Demanding but fair.
Which is the most difficult hole and why? 
Difficult to say. There are a lot of difficult shots. The par 3's have tight pins to get to.
Your best moment playing the Masters? 
The par 3 Contest, playing with Ernie Els and Jose Maria Olazabal with my proud father caddying for me… and my mom walking with us taking tons of pictures.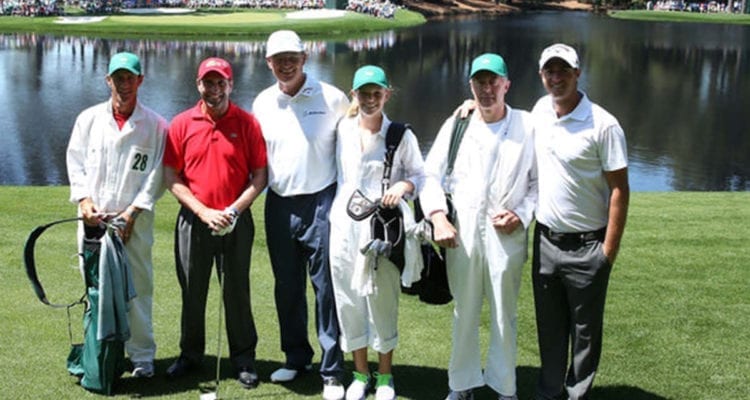 What is your favourite Masters moment in history?
Tiger ridiculing everyone in 97, Phil's first major win after so many attempts and Adam Scott winning the year I played.
Who do you think will win the 2017 Masters?  
Dustin has a great chance, he has momentum coming in to the event and likes a right to left ball flight… which is a big thing around Augusta National.
Follow Nicolas on All Square: https://www.allsquaregolf.com/users/nicolas-colsaerts
Discover our website: www.allsquaregolf.com and download our mobile app on the App Store and on Google Play.