All Square Ambassador Benjamin Dumont is a relative newbie in the game but is already a golf addict. He shares his experiences in the game so far and tells us about his golfing ambitions.
How did you get into golf?
I spent some holidays with my family in France and our hotel was right next to a golf course. I used to go to the range and get involved in junior camps.
In 2016 I decided to reconnect with the game, first by hitting some balls, and then by playing at my local club in Belguim, Golf Club d'Enghien, which is very welcoming to non-members.
By later in the year I had already registered as a full member and I can say that I'm completely addicted.
What I really love about golf, is, there is never an end to it. You will always have new objectives.
You are a member of Golf Club Enghien, can you tell us what makes your club so special?
The club spends a lot of time focusing on creating a friendly atmosphere. There is no complex, which allows new members and upcoming golfers to discover the universe of golf without any fears or pre-judgement.
I've personally met and discovered new people, and new friends whom I feel comfortable and ready to tee off with any day of the week.
Our course is a long course, and as a longer hitter, the course is really helpful to develop my game.
What made you want to become an All Square ambassador? What do you like most about All Square?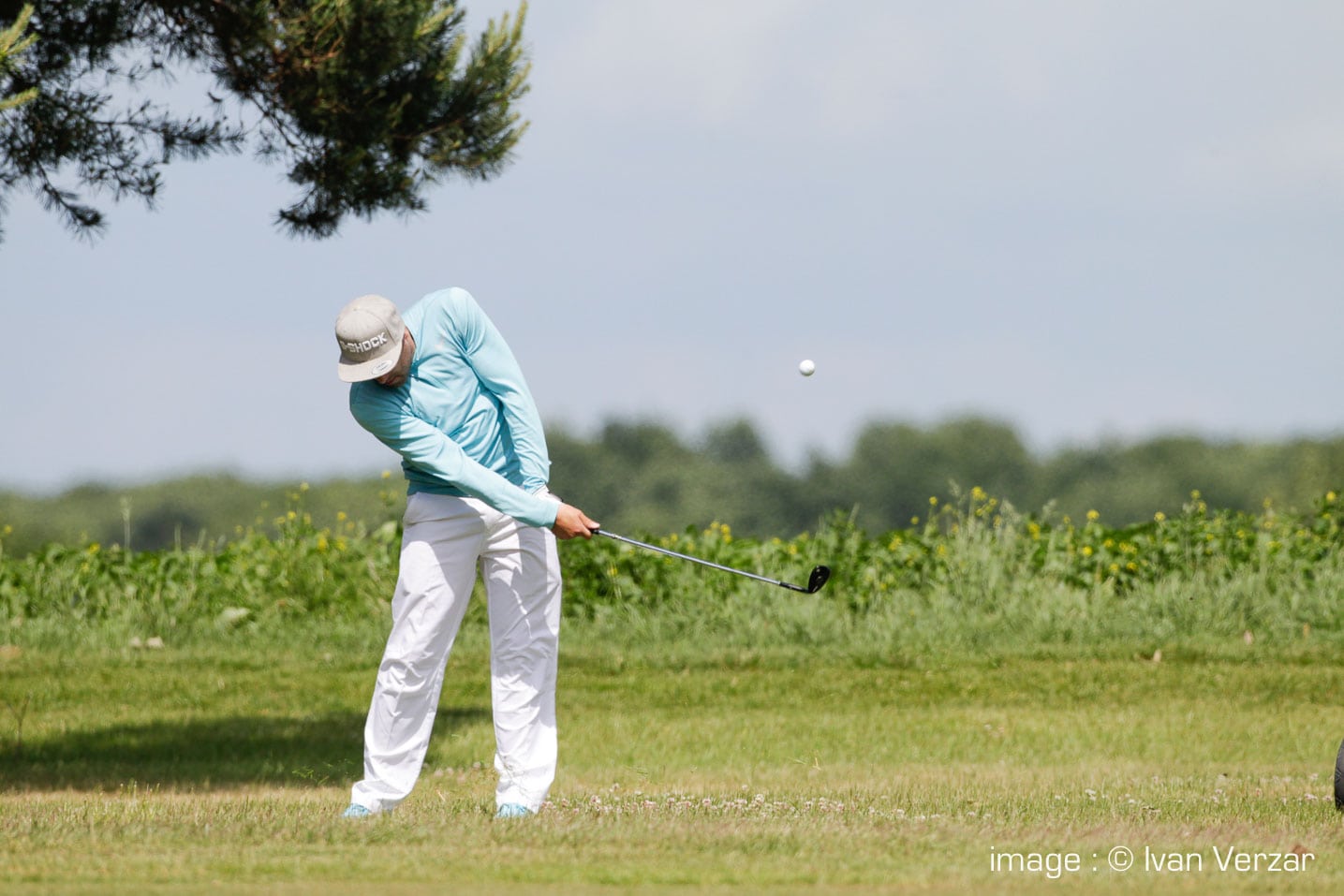 At first, I was sharing content on Facebook, but when I got bored of the network I switched to All Square which is primarily focused on golf and golfers.
As a new player, I do not have much knowledge of good challenges or competitions that would be fun to play. But being on All Square is great to keep you connected with worldwide events and to share my new passion with fellow golfers.
I believe All Square has the potential to be the place to be for digital golfers. It's a great platform to connect with brands, clubs, courses, and much more and as an ambassador it's great to have a say and influence the future of the App.
What I like most about All Square is the fact that you can review courses, see input from players, discover new destinations as well as be connected with brands and know about new innovations, or new collections to be released.
I'd like to see the app even more interactive. For example, allowing players to enter scores or statistics or badges whenever you perform well.
Can you tell us about your most memorable golf experience?
Let's say that I have for sure has some good experiences, including an eagle on hole 18 at Golf Club d'Enghien and a 325m drive.
I hope to one day realize my ambition of scoring a hole-in-one during a competition. Why not… 😀
I'm also looking forward to taking part in the European Tour event at Rinkven Golf Club in Belgium as a volunteer.
How often do you travel for golf every year and what is your favorite golf destination?
As I only started playing a year ago, I do not have a lot of travel experience.
I did travel to South Africa last November and decided to play golf during 3 days of my trip. I played at Golf Club Stellenbosch, Arabella Golf Club, and Steenberg Golf Club in the Western Cape region near Cape Town.
I'm currently looking to play more in Belgium and will play in The Netherlands soon.
What are your 3 favorite courses in Europe? the UK? the US?
I haven't played many well-known courses but from watching European Tour and PGA Tour events I would say:
– Augusta National Golf Club – Augusta – Georgia – United States
– St Andrews – Scotland – Europe
– PGA Catalunya – Spain – Europe
The next golf trip you are looking forward to?
South Africa… I'd love to play some more course over there… and also Mauritius…
I travelled to Jamaica in the past and would love to go back to the Caribbean to play golf.
However, for the immediate future, I'm more focused on Europe and would love to try some golf destinations with friends in Portugal or Spain.
Join All Square and connect with Benjamin: https://www.allsquaregolf.com/golf-users/benjamin-dumont
Connect with like-minded golfers, follow the latest news in golf and discover more than 33,000 golf courses in 180 countries on www.allsquaregolf.com or download our mobile app on the App Store and on Google Play.
Contact us at info@allsquaregolf.com to book your next golf trip.