Our Ambassador family keeps growing, and we are happy to have such proactive and positive golfers supporting us! Johannes Martin Wagner took the time to answer a couple of questions about his passion for golf and his most memorable experiences on a golf course.
How did you get into golf?
A friend of mine took me along to the driving range and showed me how to swing a club. Things went surprisingly well and I managed to hit some long shots. Quickly after that I signed up for some first courses with a pro who took me to the course and introduced me to the game of golf.
You are a member of Vereinigung clubfreier Golfer, can you tell us what makes it so special?
I enjoy being a member of Vereinigung clubfreier Golfer as it allows me to be flexible when it comes to chosing a course to play at. Due to its direct connection to the German Golf Association, my membership with the VcG enables me to play on 95% of German golf clubs. Membership fees are low and regular events are organized by the VcG at all kind of different locations which makes it a fun club to be part of.
What do you like most about All Square?
I really like its digital approach to bring together diverse stakeholders of the golf universe in a unique and enjoying way. It enables users to individualize content and connect with other golf players in an easy way and to discover new golf courses through the community.
Can you tell us about your most memorable golf experience?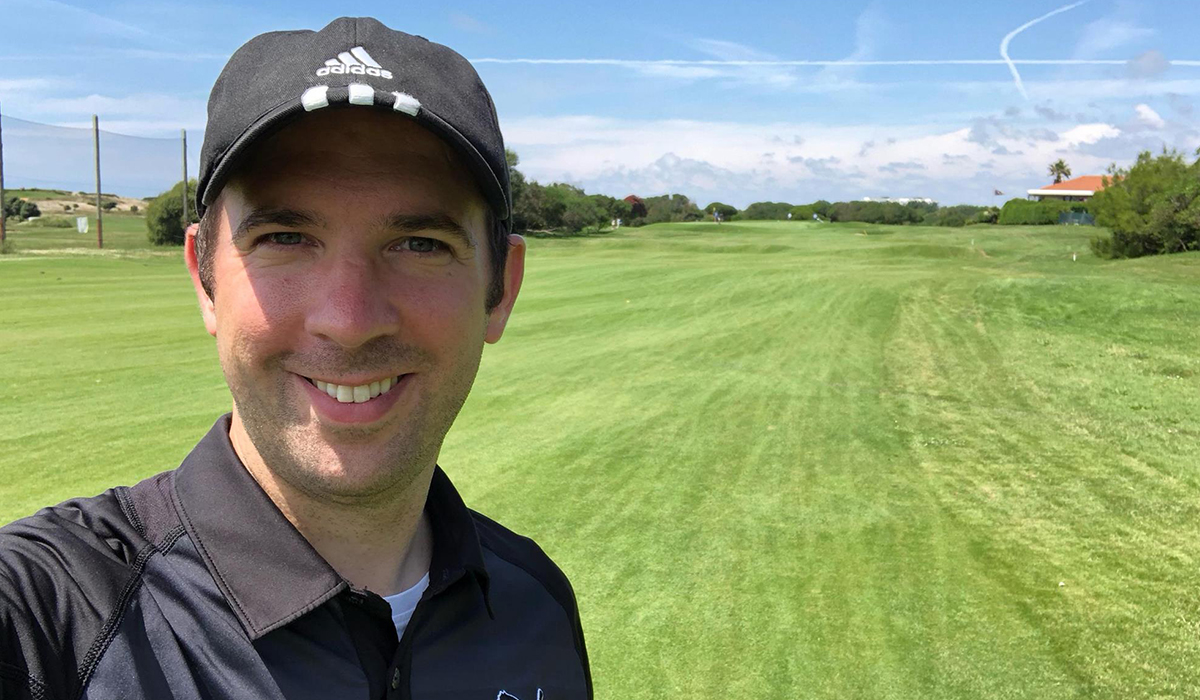 My most memorable golf experience was a round I played at Akabane Golf Club in Tokyo, Japan last fall. Apart from its breath-taking landscape with colourful trees and flowers I had never seen before, the course offered a great view at the skyline of Tokyo. The course was in great condition, the hotel resort-like club house was spacious and offered a range of after-round enjoyables. Despite not speaking Japanese, people were very friendly and caring. Playing this course was simply an amazing experience!
How often do you travel for golf every year and what is your favorite golf destination?
Apart from playing golf in different regions across Germany, I travel abraod 2-3 times a year. My favourite golf destination is Japan as Japanese people go crazy about golf and playing there is so different.
What are your favorite courses in Europe? Asia?
Europe: Niitvälja Golf in Estonia, Lofoten Links in Norway, Schloss Klingenburg in Germany
Asia: Akabane Golf Club in Japan
The next golf trip you are looking forward to?
I am planning to go to South Africa by the end of the year and look forward to playing many new courses.
Join All Square and connect with Johannes Martin: https://www.allsquaregolf.com/golf-users/johannes-martin-wagner
Connect with like-minded golfers, follow the latest news in golf and discover more than 33,000 golf courses in 180 countries on www.allsquaregolf.com or download our mobile app on the App Store and on Google Play.
Contact us at info@allsquaregolf.com to book your next golf trip.