All Square's ambassadors play an important role in connecting golfers from across the world. We caught up with golf nut Todd Moon, to find out about his path into the sport and why All Square is a great fit for his game.
How did you get into golf?
I started hitting balls in college but was on an American football scholarship so not much time for golf. My teammates and I would go play 9 holes after practice sometimes, however after college I found out going out pounding balls in college wasn't really golf, Golf is way more than that.
What made you want to become an All Square ambassador? What do you like most about All Square?
I was interested in the possibility of all my golfing needs being available in one place. Golf is a true passion of mine and having others with the same passion is incredible. I love being able to share thoughts related to golf and network with other like minded golfers. My favorite part of All Square is seeing others post their course pictures with a review of the course to get a honest opinion of the course. I know each review can be trusted and that should mean something these days.
Can you tell us about your most memorable golf experience?
I was able to experience Chambers Bay a couple years ago before the US Open. It was an incredible all around golfing experience. A wonderful cloud free day in Seattle with a gentle breeze. The best part was my wife was able to walk the course with me. Everything about that round was perfect.
How often do you travel for golf every year and what is your favorite golf destination?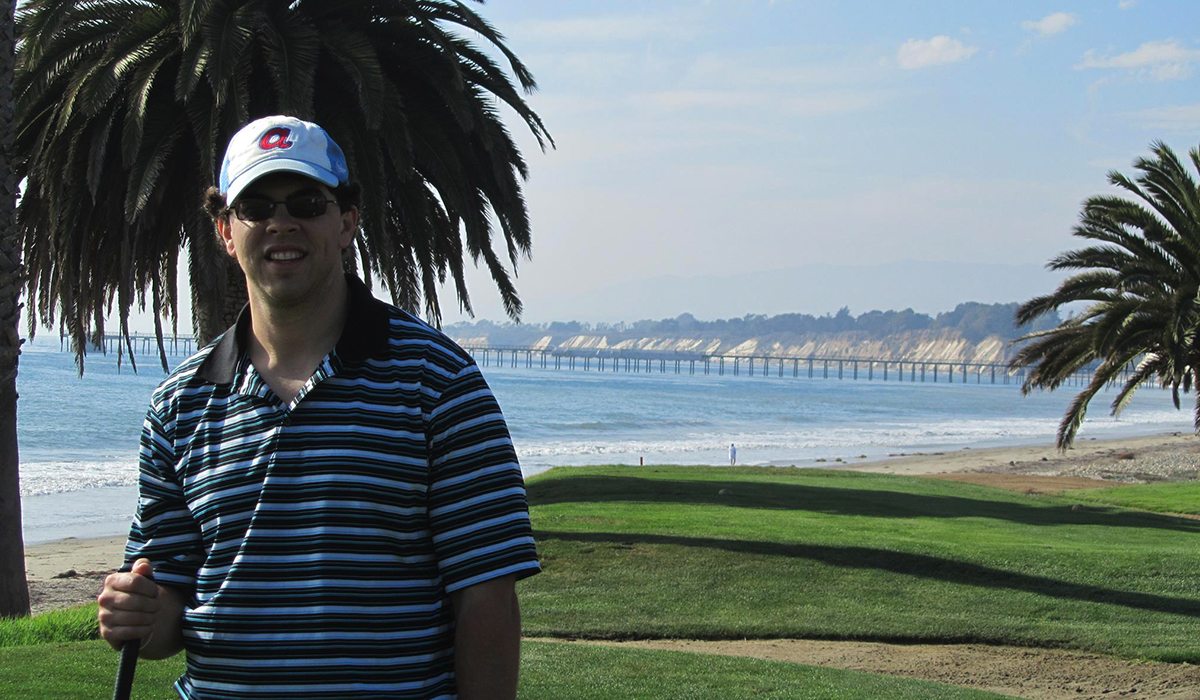 I plan 2-3 golf trips a year with 1 being a top tier 'epic' trip and the others being 2-4 days at a time. Bandon Dunes is my favorite destination for golf narrowly beating out the Monterey Peninsula.
What are your 3 favorite courses in Europe? the UK? the US?
With an upcoming trip in the planning process I will visit Europe for the first time in September with a trip planned for London and Spain. So I have no experience with the UK and Europe just yet.
My top courses in the US are Bandon Dunes Resort, Pebble Beach Golf Links and Ballyneal Golf and Hunt Club.
The next golf trip you are looking forward to?
As mentioned above my wife and I are planning a trip across the pond in late September. My major guys trip this year is to Ohio. With golf planned in Cincinnati, Dayton, Columbus, Toledo, and Cleveland. Hoping to hear back soon on the courses.
Join All Square and connect with Todd: www.allsquaregolf.com/golf-users/todd-moon
Connect with like-minded golfers, follow the latest news in golf and discover more than 33,000 golf courses in 180 countries on www.allsquaregolf.com or download our mobile app on the App Store and on Google Play.
Contact us at info@allsquaregolf.com to book your next golf trip.