An awe-inspiring road trip, California's staggeringly beautiful Monterey Peninsula is bucket-list material for all lovers of the game. The mega-mansion adorned 17-Mile Drive winds through the heart of this golfing mecca, offering a tantalising glimpse of some of America's greatest golf courses.
Yes, a trip may come with a hefty price tag, but the dividends are out of this world. Coastal beauty and charm are just the tip of the iceberg. Heroic shot-making opportunities abound. History oozes at every turn. And, of course, there are some of the best golf courses on the planet.
Pebble Beach, is the jewel in Monterey Peninsula's crown and this week it welcomes back the US Championship for a sixth time — more than any course in the last 50 years.
Discover six golf courses that should definitely be on your list when travelling Monterey Peninsula!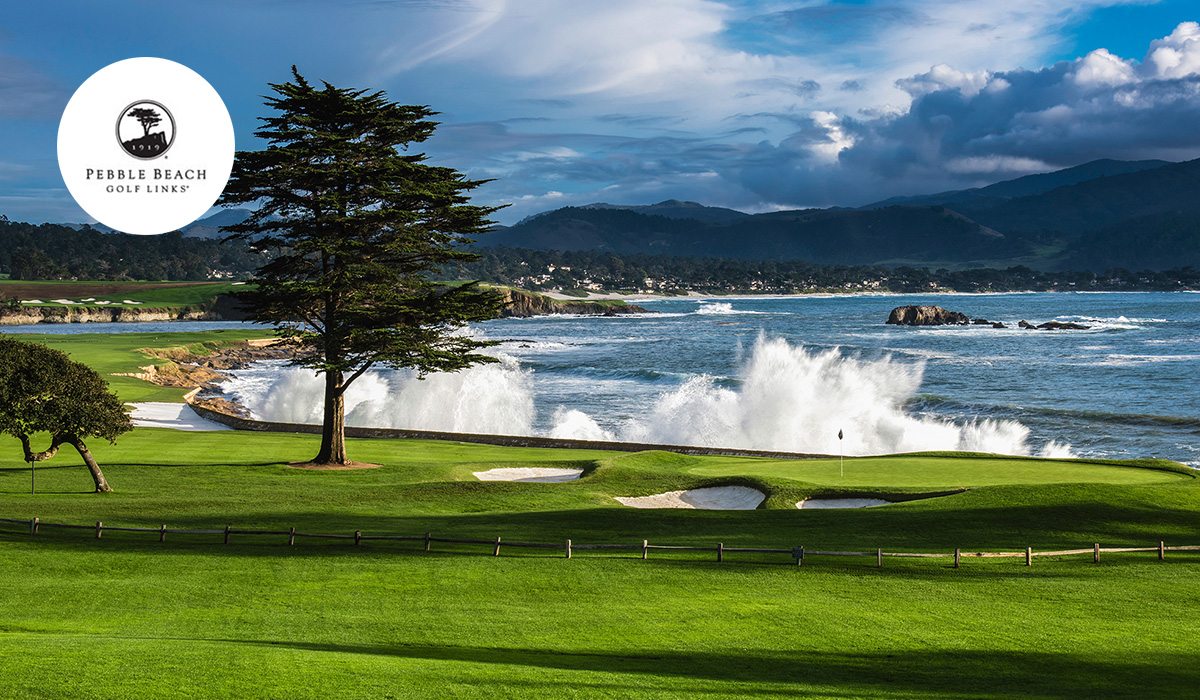 When Jack Nicklaus suggests a course may be the best in the world, there's a good chance it probably is. Unbelievably spectacular, Pebble Beach Golf Links will leave you speechless by the sheer audacity of its holes, which cling perilously close to the clifftop. Opened for play in 1919, the course has played host to five US Open's, and is arguably the most iconic course in America.
A regular haunt of Hall-of-Fame athletes and Hollywood stars, a round at Pebble Beach certainly doesn't come cheap.
With a collection of the world's most photographed holes however, every golfer should play here once in their lifetime.
The layout is also a regular stop on the PGA Tour, having rolled out its green-carpet fairways to the game's best golfers on an annual basis since 1947.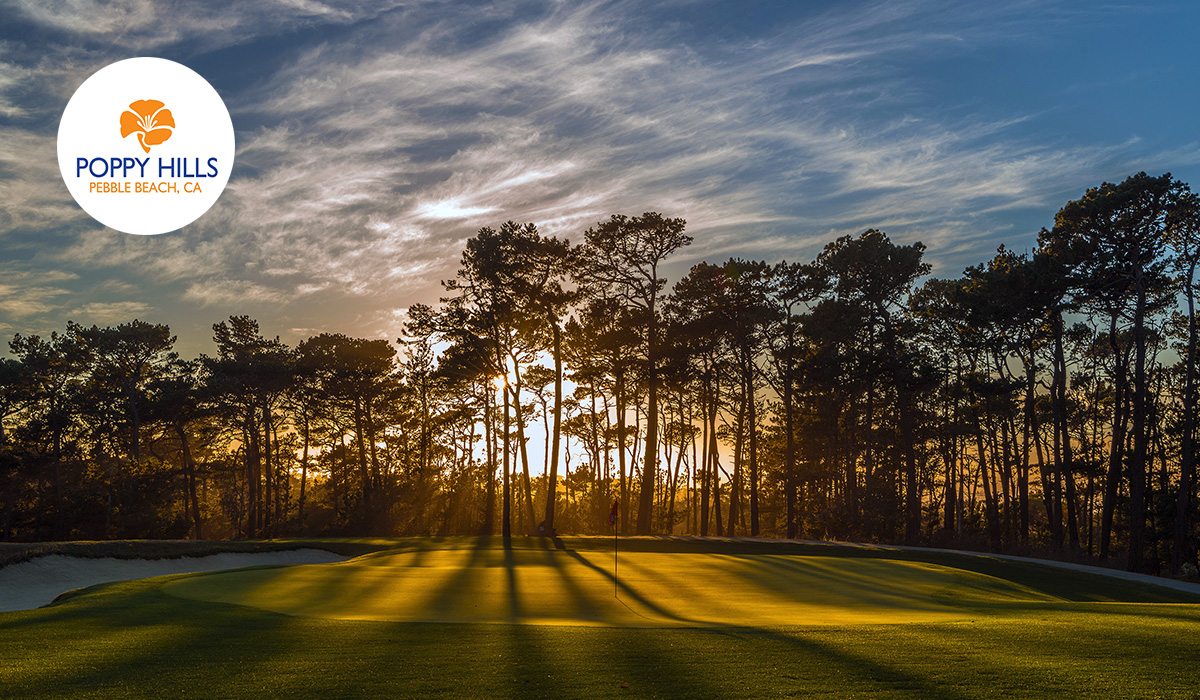 Poppy Hills was designed by Robert Trent Jones, Jr. and originally opened in 1986. This hidden gem, located in the Del Monte Forest in Pebble Beach, is hiding under the radar compared to its world-renowned neighbors.
A renovation, lead by Robert Trent Jones Jr. in 2013, improved the overall layout and reconstructed all of the green complexes. From a playability perspective, all the rough was removed and doglegs were softened. Pine tree lined fairways require accurate, premeditated drives to set up your approach to large undulating greens that are well guarded by bunkers. As Robert Trent Jones Jr. describes it, "Playing Poppy Hills is as close as you can get to playing golf in a National Park."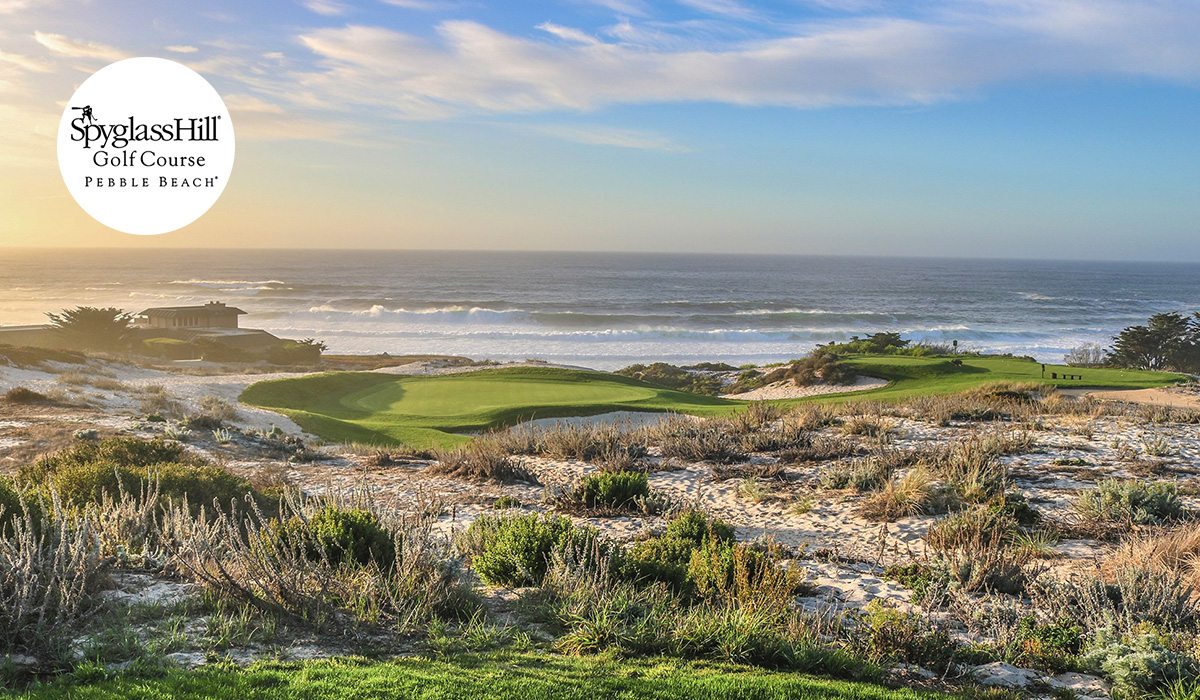 Robert Trent Jones Sr's. creation at Spyglass Hill is utterly unique. Nestled into the coastal dunes, the opening holes afford fantastic views across the Pacific. From the 7th hole the course then heads inland, carving its way through tranquil woodland to an iconic collection of holes characterised by long, pine-tree lined fairways and large tiered greens. Distinguished as the toughest test of golf on the Peninsula, this demanding layout will humble even the most proficient golfers.
The acclaimed designer named the wild 4th hole, Blind Pew, as his all-time favourite par-4. Quite a claim for a man who would shape almost 500 golf courses. The boomeranging hole enjoys a majestic setting. With the exclusive Cypress Point Club at your back, waves of dunes greet you from the tee. Hit the fairway, and you must then endeavour to slide your approach between more dune land to a green which stretches a mere 10-paces. Even the PGA Tour pro's, who play the course annually at the AT&T Pebble Beach Pro-Am, are relieved to escape with par.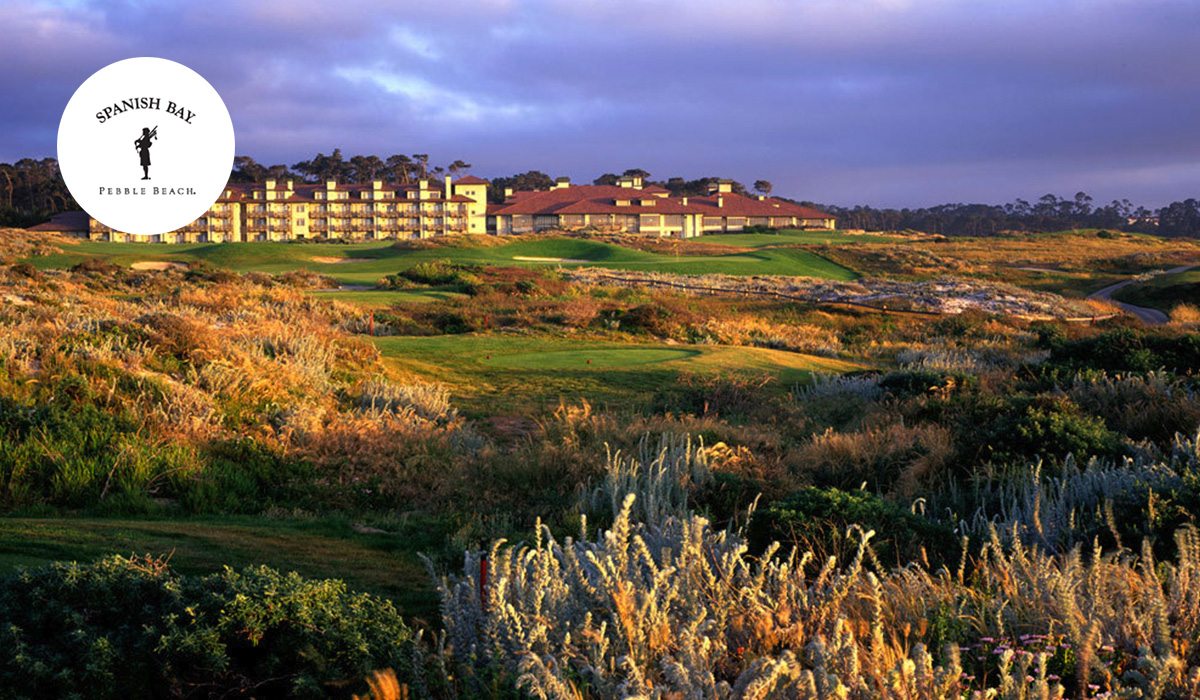 The Links at Spanish Bay is set among the sweeping sand dunes along 17-Mile Drive. It is consequently little surprise that the course unveils some of the most spectacular seaside views in Pebble Beach. With the golfer required to negotiate sand dunes, pot bunkers, challenging greens, and an ocean breeze, only the most patient and precise players are likely to survive this humbling course with their scorecard intact.
The spectacular opening par-5 1st takes you right out to the Ocean. From there your journey will take you in towards the Monterey pines and back out along the oceanside several times.
Often overlooked in favour of its popular neighbours, Spanish Bay is always challenging, playable, and a great round of golf.
Pacific Grove Golf Links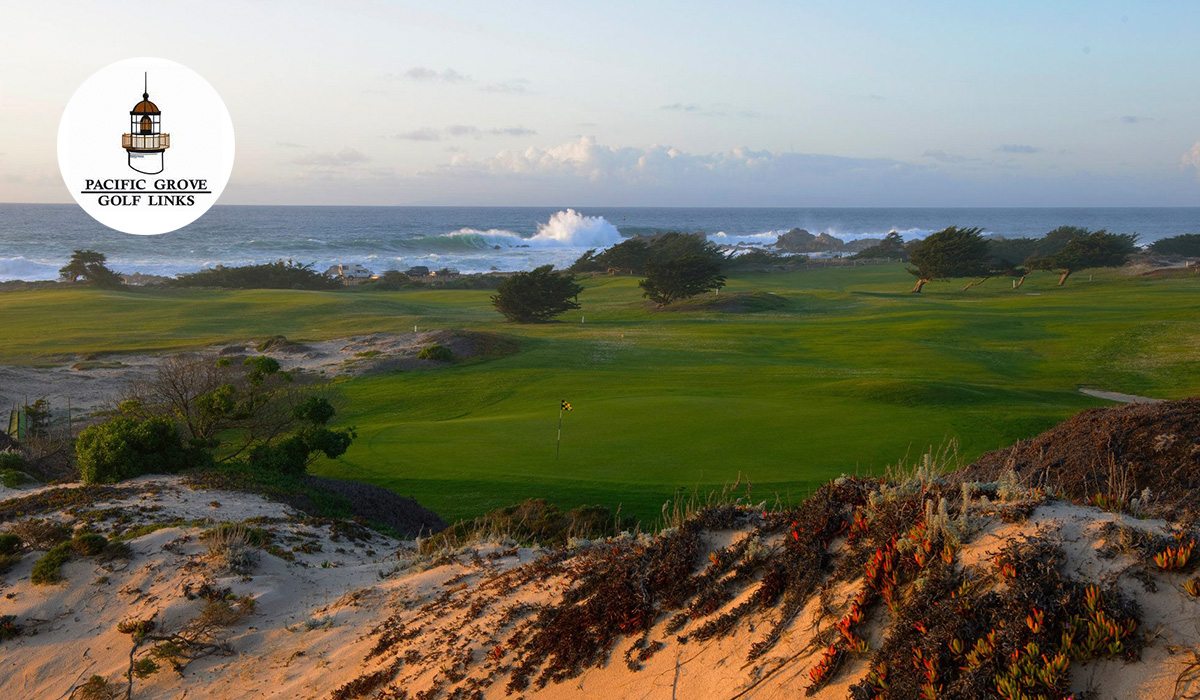 Pacific Grove Golf Links oozes old-world charm. A lesser-known offering along this fantastic coastline, it is nonetheless a joy to play. The course, which unusually begins with back-to-back par-3's, actually began life as a nine-hole course. With a second loop added 30 years later it is perhaps little surprise that layout features two utterly distinctive halves. The gently rolling, Cypress pine lined, fairways over the opening holes giving way to a more traditional links feel on the back nine.
Designed by Alister Mackenzie it's little surprise that this a quality layout, with reasonable green fees to match.
Del Monte Golf Course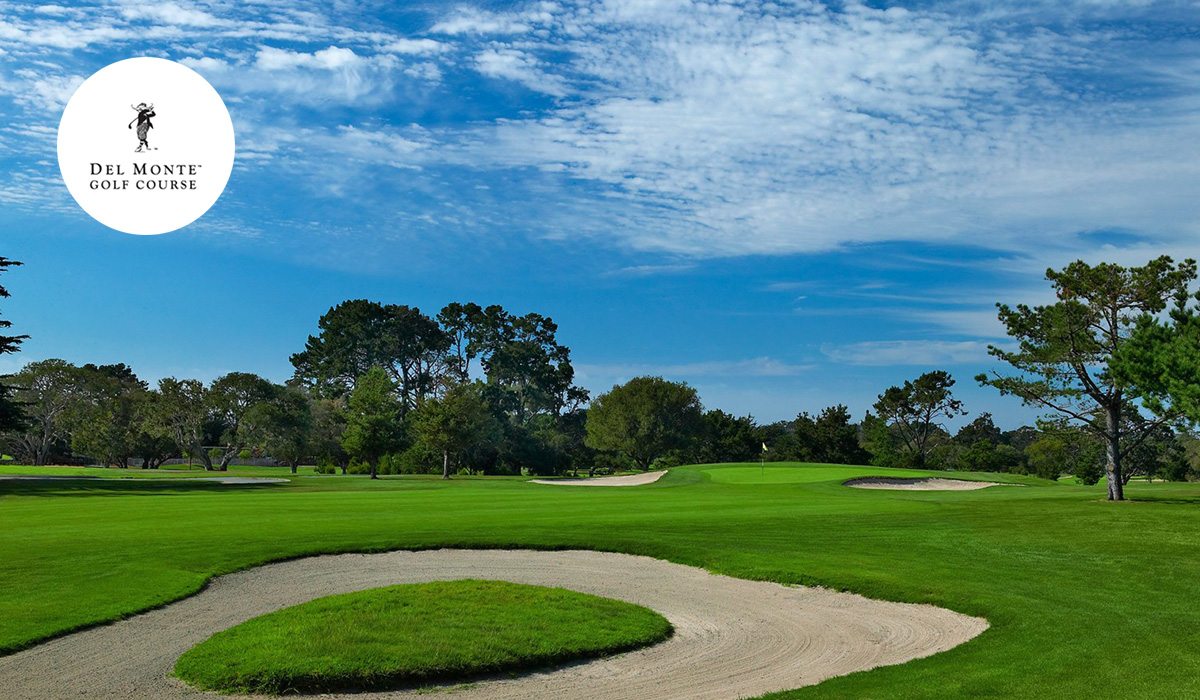 Opened in 1897, Del Monte Golf Course is the oldest course in continuous operation west of the Mississippi. Designed by Charles Maud, this inland course has a classic feel with a tight layout.
With fairways plotted through mature pine, oak, and cypress trees, this relatively short test requires supreme course management skills. Meanwhile the multiple tiered, and heavily guarded, greens, are renowned for being exceptionally difficult to read.
Overall, a beautifully designed course and one that is not to be missed while staying at Pebble Beach.
Find out more about the best courses in Monterey Peninsula and share your thoughts with the All Square community: www.allsquaregolf.com/golf-courses/monterey-peninsula
Find your favorite courses on www.allsquaregolf.com and download our mobile app on the App Store and on Google Play.