It's winter, I'm sure you're already aware, and at this time of year only the most dedicated golfers venture out onto the links. Unless you're lucky enough to live somewhere like Florida, the clubs tend to go away and they, gather rust for the coming months.
Well this need no longer be the case. Today we're introducing you to a way of practicing in your house all winter! Your excuses have just been taken away. We at All Square want you to hit the ground running next year to get the most from the season.
The product has strong marketing material as 'the world's number one golf simulator'. With over 3 million holes played by almost 73,000 golfers (at the time of writing), the figures are impressive! OptiShot2 is the new and improved home golf simulator and is something to consider to help your winter practice.
The beauty of this piece of kit is it's wonderful simplicity. When you buy the OptiShot2 you will be sent a link to download the OptiShot Live software. You connect the simulator to your computer by USB cable and that's that! There's no need for a ball as the monitor tracks the club instead, clever eh?
How does it work?
As you can see below, 16 infrared sensors track the speed, movement and position of your club through impact. Then with some technical wizardry this figures out what the golf ball would do as a result.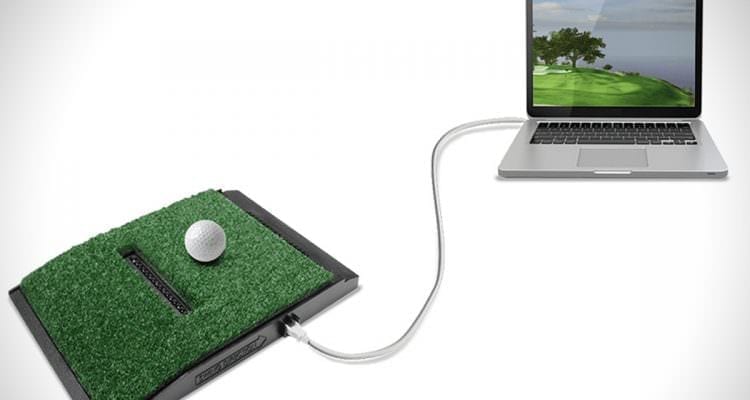 OptiShot2 allows you to play many golf courses and really keep your skills sharp through the winter months. It comes pre-loaded with a simulated driving range so you can practice to your hearts content in the comfort. You can also keep your need for competition satisfied by playing in their online competitions that they run.
Launch monitors are great pieces of tech and ones that are being used more and more by top coaches. OptiShot have rethought the approach enabling them to create a great value product that makes this kit affordable to most. This is a product that can help your game and keep you sharp when you're just a bit too scared to get cold and wet.
Find your favourite courses: www.allsquaregolf.com and download our mobile app on the App Store and on Google Play.