Have you ever played a course that has more water (per acre) than it does land? The Dunes Golf and Tennis Club, on Sanibel Island, Florida is such a property and it's one of the most fun courses you'll play.
An unforgettable round 
If you were to just look at the scorecard, The Dunes is not a long course by modern standards. However, get yourself out on the championship course and you'll realise that the yardage lulls you into a false sense of security. At 5606-yards from the tips, you'll think you can over-power the course but long hitters will hit less than ten drivers in their round.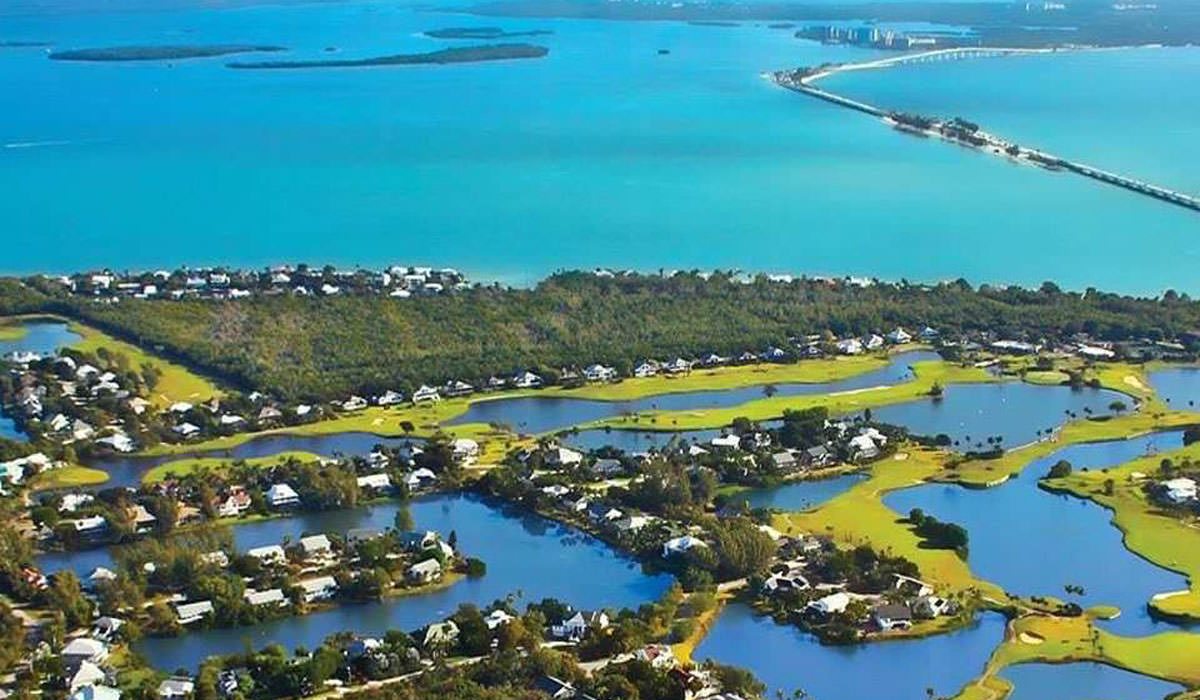 PGA Tour winner and renowned course architect, Mark McCumber was responsible for this lay-out. This is a course for accuracy and patience. You need to take time on the tee to consider where you want to hit your second shot from. Most importantly, you need to keep the ball on dry land!
The purest greens
One of the stand-outs of this course is the standard to which it is maintained. There is not a blade of grass that is out of place at The Dunes.
The greens may be small, which only adds to the challenge of the course, but they are Tif-Eagle grass. This results in greens that roll very true and are barely affected by grain unlike most other forms of Bermuda grass greens.
This is a golf course that makes you want to play it again and again. Each time you play it you will see new ways of playing each hole and you'll feel the urge to get back out and try it again!
Part golf course/part wildlife reserve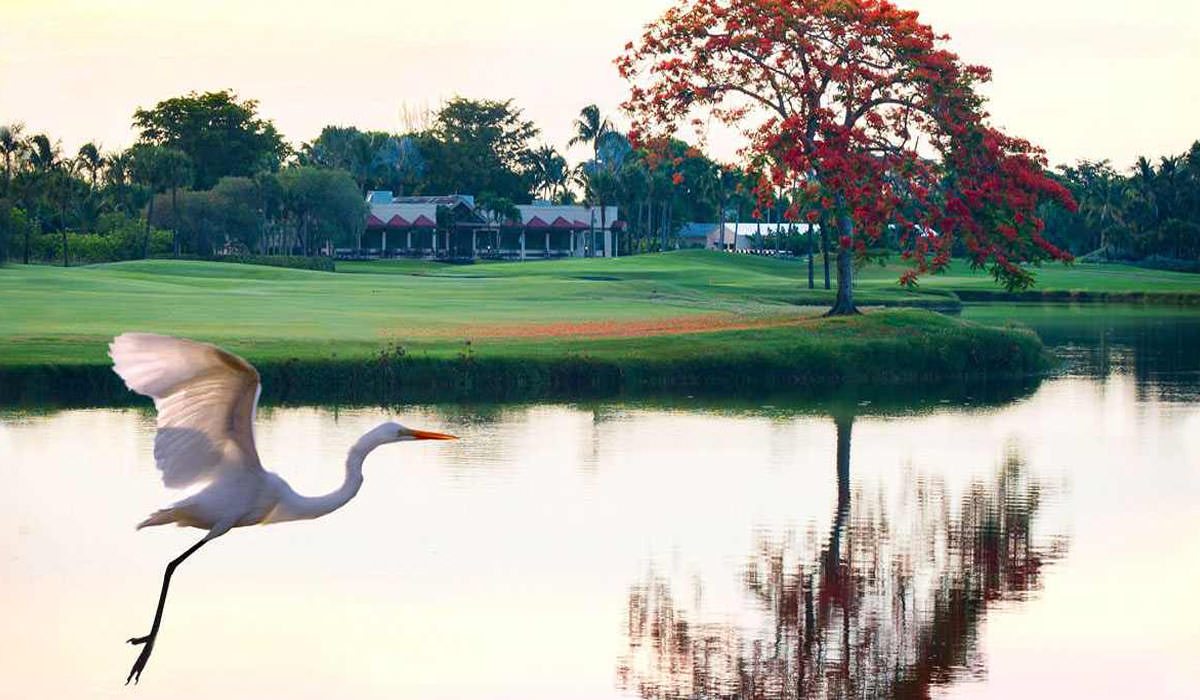 This is not just a golf experience, it is also a wildlife experience. The abundance of water on the course makes it a haven for a rich array of animals. As you make your way around The Dunes you will encounter many species of bird, lizard and who knows what else? This is yet another thing that makes this course one of the most enjoyable and unique rounds of golf you will play.
The Dunes is one of those courses that just makes you smile. It is packed with character and even if you put a ball in the drink, you'll soon forget about it and be smiling again. The course is the perfect metaphor of the island. It is small, perfectly formed and makes you incredibly happy.
The Dunes Stay & Play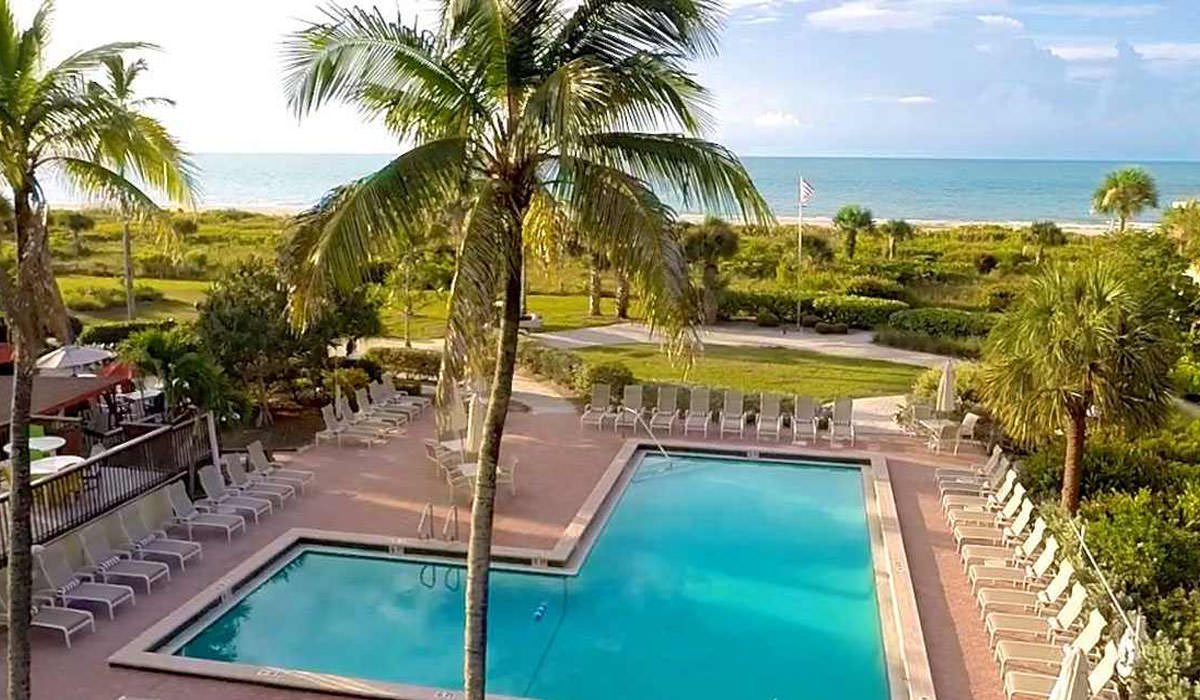 Sanibel Island is a quaint island retreat and the perfect place to spend a weekend, or more, recharging the batteries. With four fantastic inns to choose from, you can create the perfect island golf getaway.
The Sanibel Inn is nestled into its natural surroundings and offers stunning views of the Gulf of Mexico. This is the perfect spot for families with something for everyone. The Song of the Sea is a more secluded and romantic hotel. This one is perfect for those looking for something a bit more quiet and intimate.
If you prefer something more quaint, then the Seaside Inn has a cottage-feel and is perfect for you. The cottages on the property have a kitchen-area so you can enjoy a homely feeling. The Sunset Beach Inn is your other option and this is another family-favourite. With some of the best sunset views on the island, hence the name, this hotel will help make your trip to Sanibel a special one.
Staying at any of these inns gives you membership at The Dunes Golf and Tennis Club for the duration of your stay. This is a golf facility that truly maximizes its potential on a truly beautiful island. Trust us, a trip to this course will live long into your golfing memory.
Find your favourite courses: www.allsquaregolf.com and download our mobile app on the App Store and on Google Play.