This week we are on Tiger-watch and as mentioned we are going to spend time talking about Tiger Woods and his off-course ventures. The first in our series will be about Tiger's work in course design. Whilst he has been battling injury he has been working hard on off-course projects and has opened two courses in recent years.
It's a growing trend these days for top golfers to design courses. This move ensures that these great players leave their mark on the golfing world long after they have retired. It was ten years ago when Tiger announced to the world that he planned on becoming a golf course architect. This move was somewhat ironic as no-one had ever caused the change of so many courses as he had after the years of 'Tiger-proofing' alterations that took place during his peak years. We will look at how Tiger compares to other former world number one golfers who went into course design.
TGR Design by Tiger Woods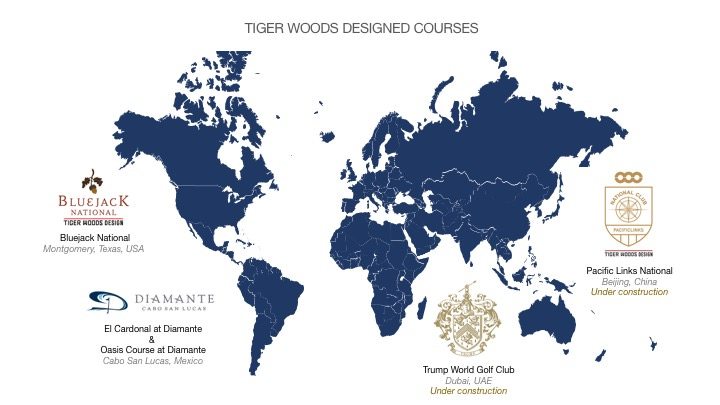 "I want every one of our courses to stand as a lasting contribution to the game we love"- Tiger Woods
If you look at Tiger's golf game you can see someone who is always striving for improvement.  Unsurprisingly, his approach to course design is no different.
His approach is that a player should be able to play a full round without losing dozens of balls. To him, courses should be fun and so he has a focus on playability. His courses have green complexes that allow plenty of options to greens staff.  Strategic bunkering on his courses is used to make them tough but fun tracks.
The Courses
With two courses already open (Bluejack National in Texas and El Cardonal in Mexico) and three under construction (Oasis in Mexico, Trump World in Dubai, and Pacific Links National in Beijing) he is making a strong start to this facet of his career. How does his catalogue compare to other former world number ones that now design?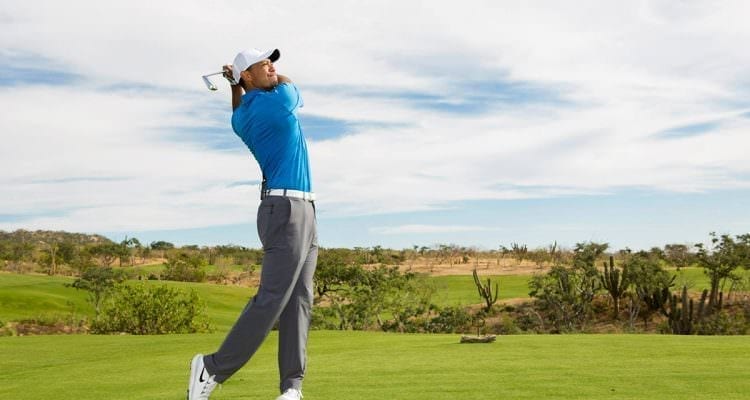 Nicklaus, Palmer and Norman all opened their first courses around the age of 30. In this respect he is slightly on the later side than some however he is up and running now. Here is a list of other former world number one golfers and how many courses they have opened: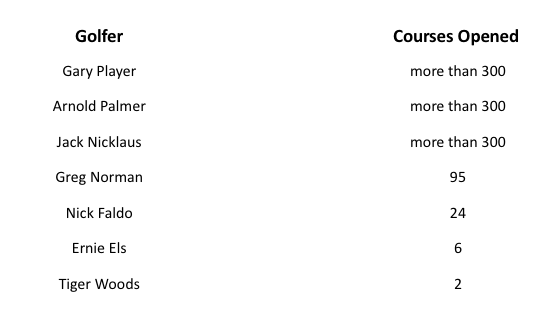 As you can see, Tiger has made a solid start to his career as a designer. He has had a couple of set-backs with delayed and/or cancelled projects but his tenacity has gotten him to where he is now as he starts to open new facilities. It will be extremely exciting to see where this part of his career takes him, as knowing Woods' dedication to being the best, he will surely make a great name for himself in this field.
Discover our website: www.allsquaregolf.com and download our mobile app on the App Store and on Google Play.