Since we in the Northern Hemisphere are now facing the cold and golf-killing winter, we must search further afield to enjoy warm golfing conditions. Have no fear though, All Square is here to help you find the places to visit if you want to play golf in shorts all year round. Our destination of the week for this week is Riviera Maya and it is nothing short of a golfing paradise.
The Perfect Golf Destination
Sitting on the Caribbean coast of Mexico on the Yucatan Peninsula, Riviera Maya is known for its tourism and long beaches. This region has all the hallmarks of a Caribbean paradise including the perfect white sand and crystal-clear waters, which happen to be home to the world's second largest coral reef. This is an area rich in top hotels and fine dining establishments so you can really treat yourself well when you're here. You're also close to Cancun too should you decide you want some city-time. Well this all sounds idyllic, but what about the golf, I hear you ask? Does it match the surroundings? Well of course it does!
El Camaleon Mayakoba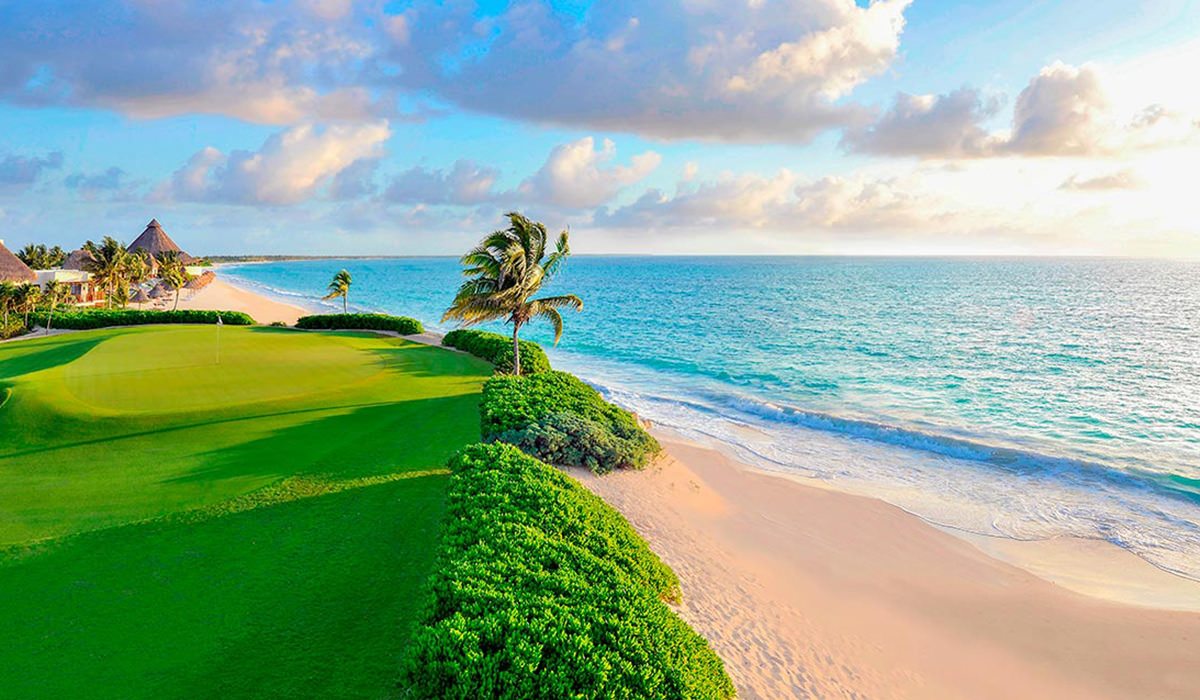 This Greg Norman-design is a remarkable golf course. As you make your way around El Camaleon Mayakoba you will notice the ever-changing terrain as your surroundings go from the beach, to the rainforest and to dense mangroves. With these surroundings in mind you may want to bring a few more golf balls than usual, this is a player's golf course but it is a fantastic challenge. The course also has a special place in PGA Tour history as the first course to host an event out-with the USA and Canada when it held the OHL Classic in 2007.
Golf Grand Coral Riviera Maya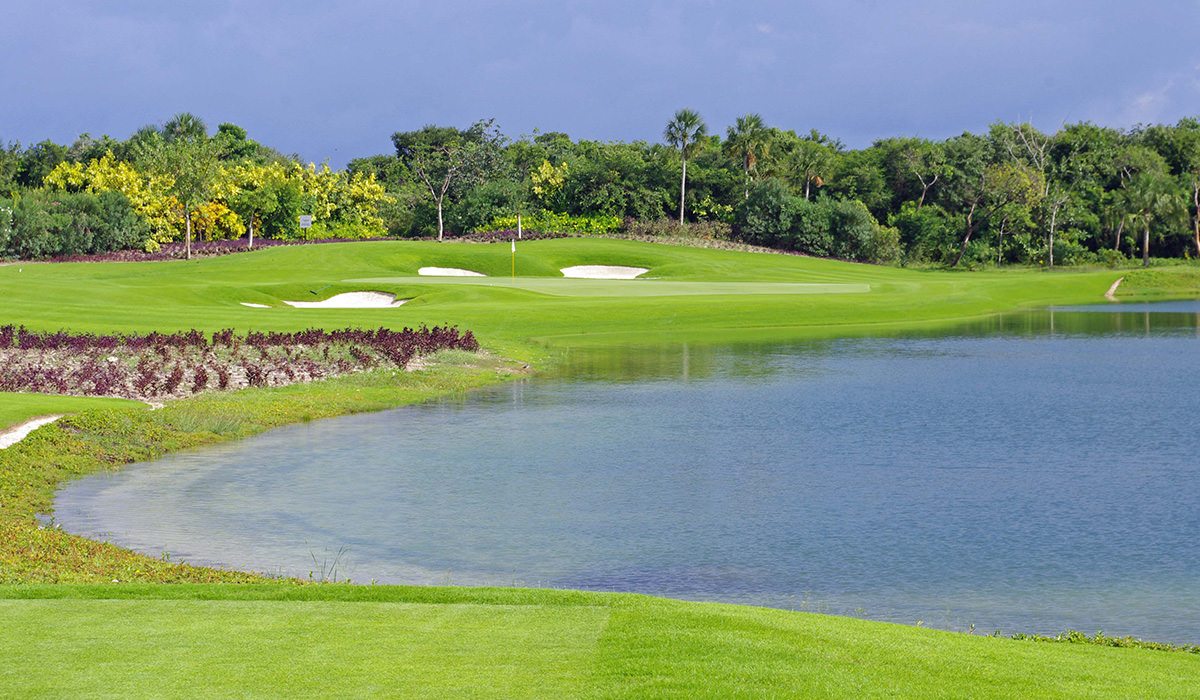 From one legendary Southern Hemisphere golfer and designer to another, Nick Price created the centrepiece of the most prestigious residential community in the area- Grand Coral. This is another visually stunning golf course. As you weave through the surrounding jungle and navigate around the deep blue lakes you will do so with a smile on your face as this course is fun for all. Grand Coral Riviera Maya is a masterful 18-hole course that you will almost certainly want to revisit!
Vidanta Riviera Maya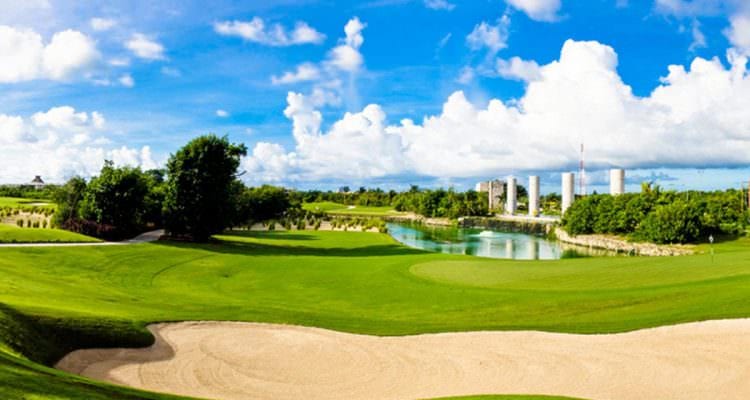 Time for something a bit different. Jack Nicklaus has put his name to an 18-hole par 3 course at this truly incredible holiday resort. The Riviera Maya proves that one can leave his/her driver at home and still have a lot of fun on a golf course. It may be a short course, at less than 3000 yards, but it's a testing little track in immaculate condition. With this course Nicklaus has shown that a par-3 course can be every bit enjoyable as a long course, but if you really feel the need to hit some long bombs then you can always visit the on-site practice range.
Hard Rock Golf Club Riviera Maya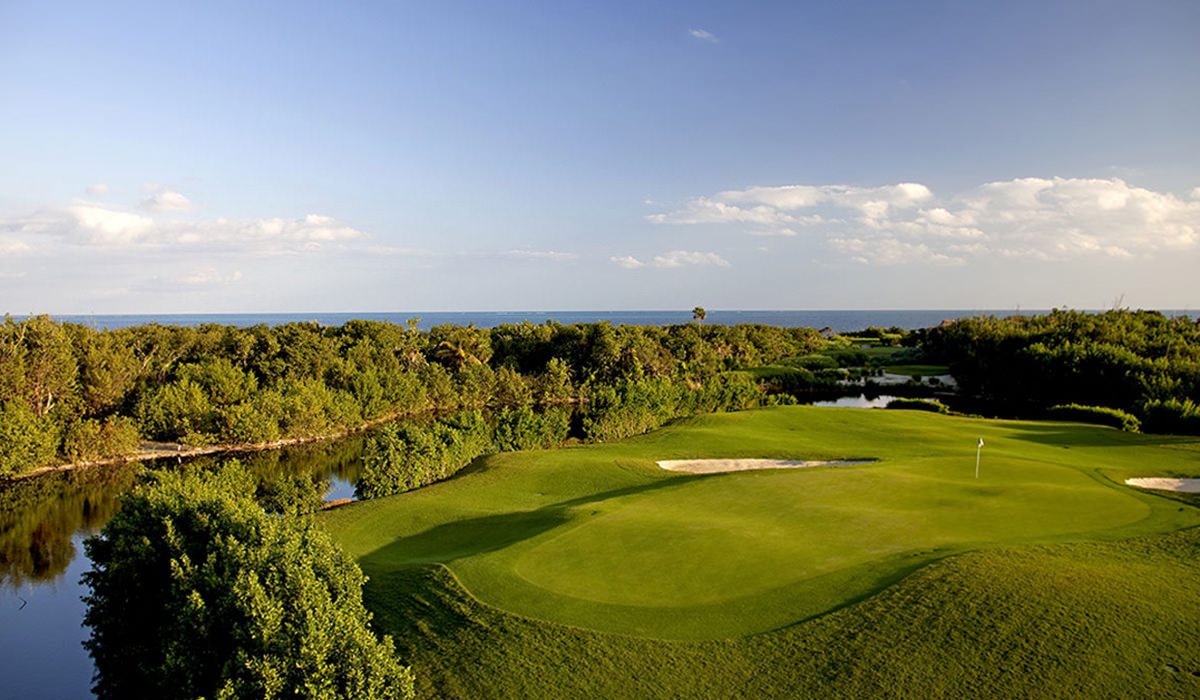 The idea of Hard Rock and golf may not be an obvious combination but at Hard Rock Hotel Riviera Maya you'll see that it's a pairing that works, and works very well! This Robert von Hagge creation has a unique party feel to it and the pro shop is stocked with cool golf/rock memorabilia like Eddie van Halen's personal golf cart! The course is not easy and is built within the Mayan jungle. This is a course that will challenge you but you will have a lot of fun as you make your way around, what more could you want?
So, there you have it, sun, sea, sand and golf. Other great courses in the area include Playa Mujeres Golf Club, Moon Spa and Golf Club and the Iberostar Cancun Golf Club. Do yourself a favour and take a trip to this glorious golf destination, you won't regret it!
About All Square
All Square is your place to explore 33,000 golf courses around the world, connect with thousands of like-minded golfers, share your golf experiences and book your next golf trip.
Visit www.allsquaregolf.com or download our mobile app on the App Store and on Google Play. Contact us at info@allsquaregolf.com to book your next golf trip.