Hua Hin boasts some of the finest world class golf courses in Southeast. The still sleepy resort town also has a five-mile-long beach, internationally renowned restaurants and spectacular mountain terrain. Whether a veteran player or life-long hacker, Hua Hin golf offers an unbelievable golfing experience.
Black Mountain Golf Club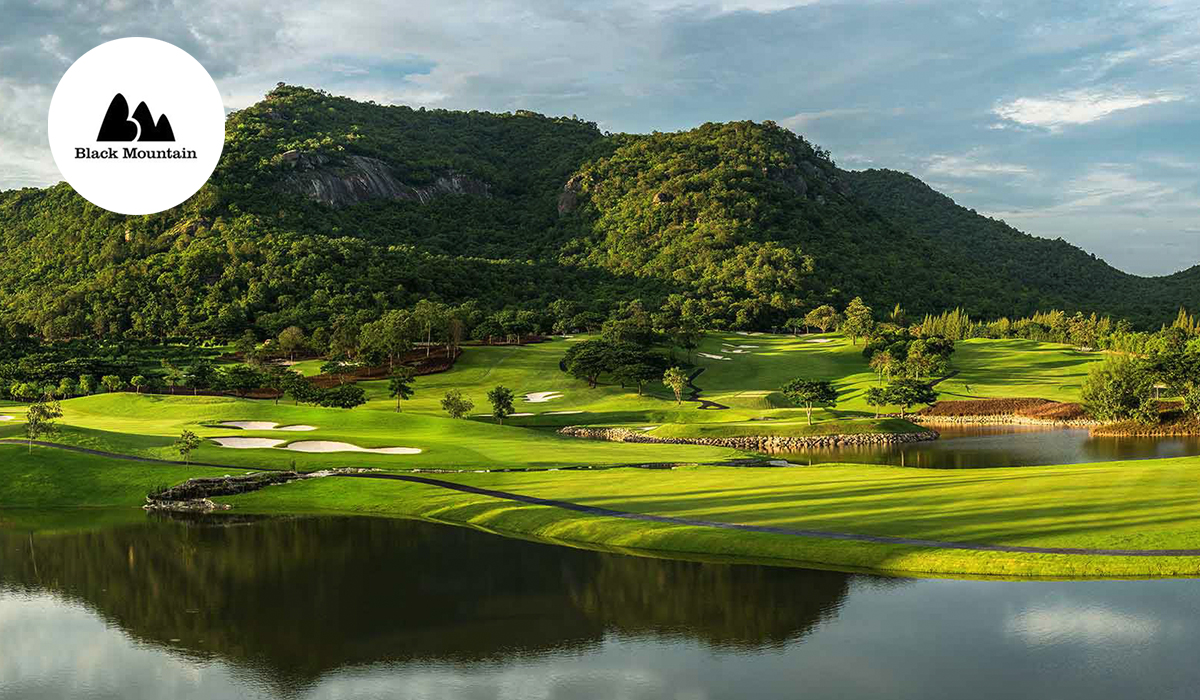 Black Mountain transformed lush jungle and pineapple plantations to become one of the top 100 golf courses in the world. Surrounded by a mountain of black marble and is widely regarded as one of the best course in the Asia Pacific region. Black Mountain Golf Club opened in 2007 and has been voted the best course in Thailand on numerous occasions. The course measures 6,508 yards, par 72. They also have a 9-hole par 3 course which is a beautiful little tester and a delight to play.
Majestic Creek & Country Club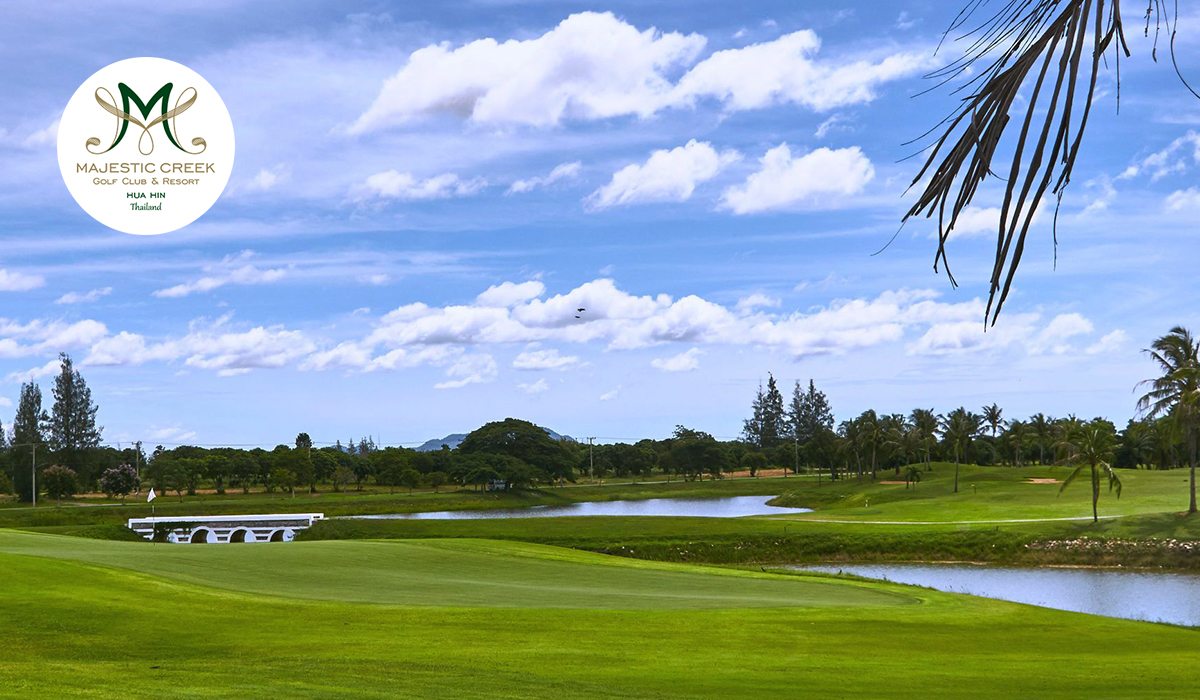 Majestic Creek Country Club is set in the foothills 20 kilometres west of Hua Hin close to the mountains separating Myanmar from Thailand. The 7,123-yard layout provides a range of well-designed tests for the golfer. Almost all the holes have water hazards as well as strategic bunkering and well-maintained putting surfaces of Tiff Eagle Superdwarf grass.
Majestic Creek Golf Club and Resort is a 27-hole gem and it consists of three 9-hole layouts, the Creek Course, the Lake Course and the Waterfall Course. With strategy a premium in mind when being designed, it is a course you have to plot your way around to score well.
Palm Hills Golf Club and Residence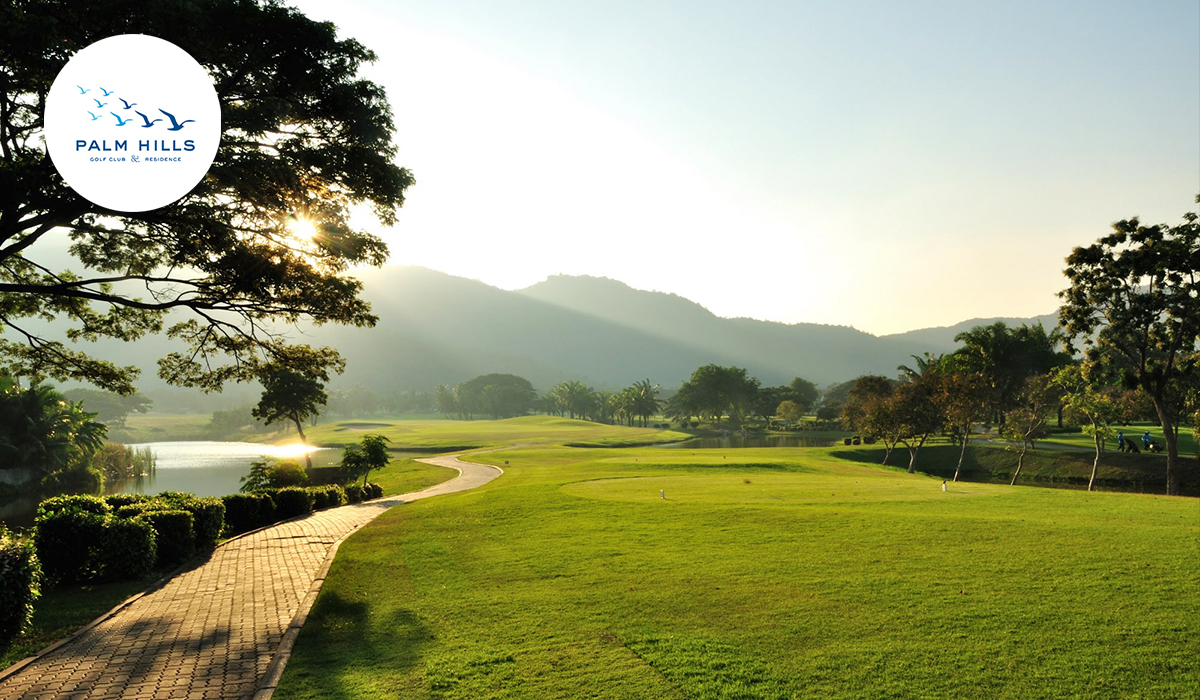 Palm Hills is a great course to walk as it is the shortest course in Hua Hin and is ideal for players of all levels. from Hua Hin town, it is 6,678 yards in length. Par 72, 18 holes. The golf course is laid out on a strip of undulating terrain which gives the holes a Scottish 'links' feel, which is different from all the other layouts in the area.
The Palm Hills course is very picturesque due to the abundance of hundreds of palm trees hence the name Palm Hills. Also, thousands of brightly coloured frangipani trees and bougainvillea enhance the natural attractiveness. Palm Hills is one of the more popular Hua Hin golf courses. The Bermuda fairways are generous and broad, making the track playable for golfers of all abilities.
Banyan Golf Club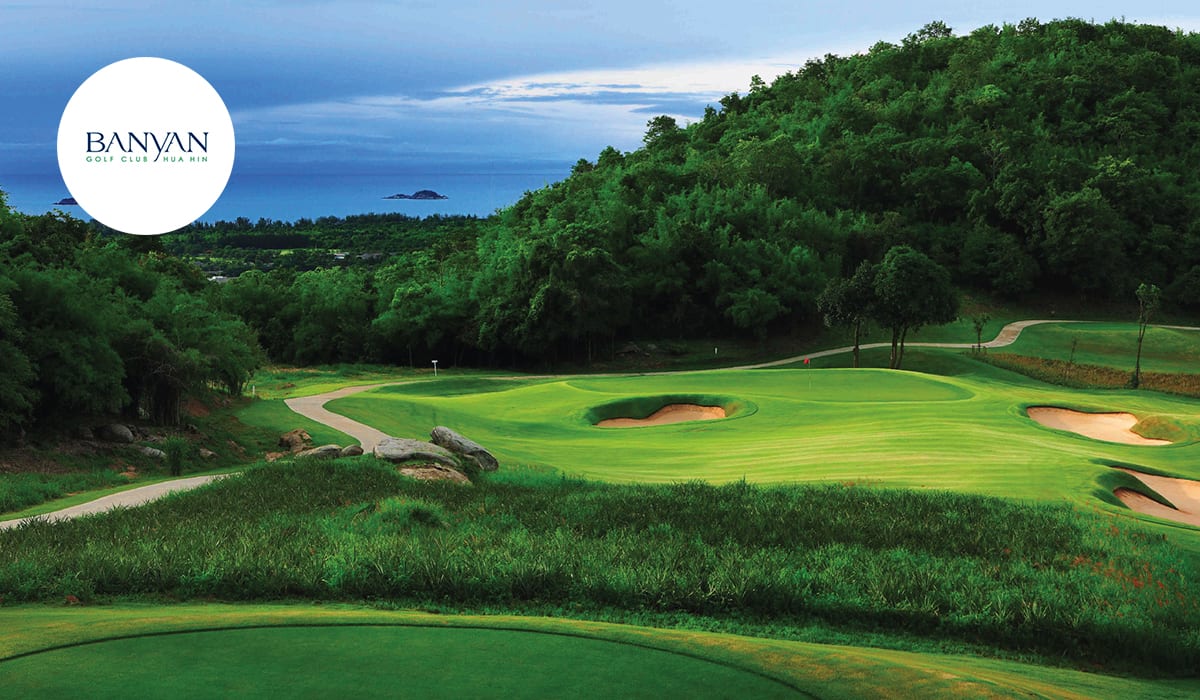 Banyan Golf Club opened in 2008 and has won numerous awards for both the course and the clubhouse. The natural impression of the course contradicts the test it offers. It has featured in the 'Rolex Top 1000' in the World.
The buggies have GPS on board, giving you every distance on every hole. It's 15th par 3 hole is its signature hole, with gorgeous views over the ocean, a great spot to stop for a break. The types of grass used here are Paspalum on the tee boxes, Zoysia on the fairways & rough and Tifeagle for the greens. At Par 72, 18 holes, the length is 7,361 yards.
Royal Hua Hin Golf Course
The first golf course in Thailand, built and designed in 1924 by a Scottish engineer who worked for Thai Railways. The course is reminiscent of a British type parkland layout and its longevity is easily recognised in the maturity of some of the ancient trees that line the fairways that give plenty of shade beneath their leafy canopy's. This charming course has some tight driving holes and several challenging dog legs to negotiate.
Beware on the uphill 13thpar 4 as a troop of macaque monkeys reside in the trees here and have been known to collect golf balls as souvenirs. A glistening Buddhist temple sits regally in the hills as owls and other wildlife gather watch the proceedings on the golf course.
Springfield Royal Country Club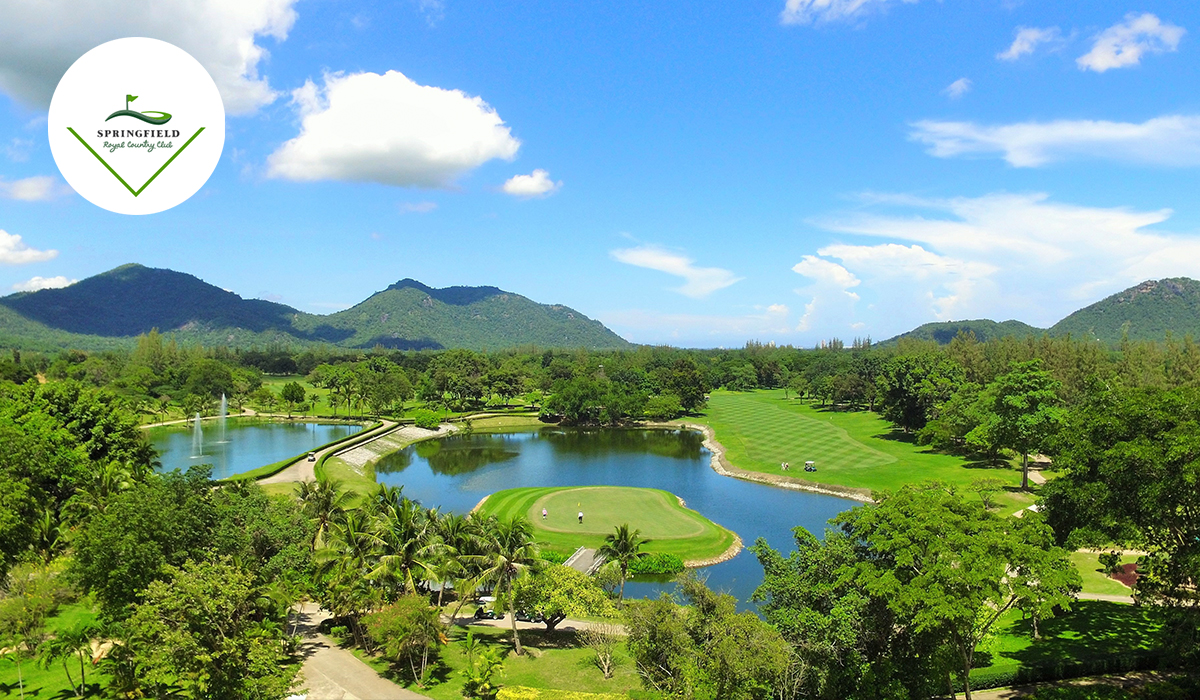 The Springfield Royal Country Club is a championship test of golf from the back tees. This 27-hole Nicklaus signature golf course has five sets of tees to choose from. There are some long carries over water if you are courageous to play from the back tees. Bring a hat and sunscreen this course seems to trap the heat and being a Nicklaus design a weak fade will be punished on the back 9 when any sign of fatigue creeps in to your game, with waste bunkers and water strategically placed down the right-hand side of the fairways.
Hua Hin beach has offered horse riding for nearly 100 years, it is also great for a moonlight stroll or a sunrise jog. With traditional fisherman's houses on stilts built out to sea it is an interesting spot to watch the squid boats set sail for their nightly catch.

About All Square
All Square is your place to explore 33,000 golf courses around the world, connect with thousands of like-minded golfers, share your golf experiences and book your next golf trip.
Visit www.allsquaregolf.com or download our mobile app on the App Store and on Google Play. Contact us at info@allsquaregolf.com to book your next golf trip.