Golf enthusiast Michèle Holzwarth is relishing her role as an All Square ambassador. We caught up with the Golf Club Starnberg member, to find out about her path into the game and the courses she loves to play.
To start, how did you first get into golf?
I started playing when I was 13. My Dad said that I could play football if I also played golf so that was my main motivation. By the time I was 16 my coach told me, I had to decide between football or golf, but at that point I was already hooked and didn't want to compete in football anymore.
What makes Golf Club Starnberg so special?
There are a couple things that make the golf club special. The maintenance at the course it is the best I have ever experienced in my golf career. I have never played a course that is in such amazing condition the entire year.  The greens are firm and have a great roll. They can be very quick. But to be honest a good green doesn't have to be quick, it needs to have a consistent role and that's the case in Starnberg. Furthermore, the atmosphere is fantastic. The members are down to earth, have a sportsman attitude and also know how to have a great time off the course.
How do you see the golf industry evolve in the next 10 years?
I could write an essay about that. I pass here that's an article for itself.
What do you like the most about All Square?
All Square is more than an app but I really love the app. I love the idea of having a sort of Facebook just for golfers. I like to see where people play and get reviews. Golfers should review courses more often, as it helps to figure out which course I really want to play. I also like that you can see the playing ability of the golfer that reviews the course, because hard greens may be horrible for a high handicap player, but are fantastic for a scratch player. I like the idea of meeting new golfers around the globe and staying in touch with them – but specifically stay in touch through golf. Golf is a sport that connects people and it was missing a platform where we can really connect with other golfers.
Your 3 favorite courses in Germany?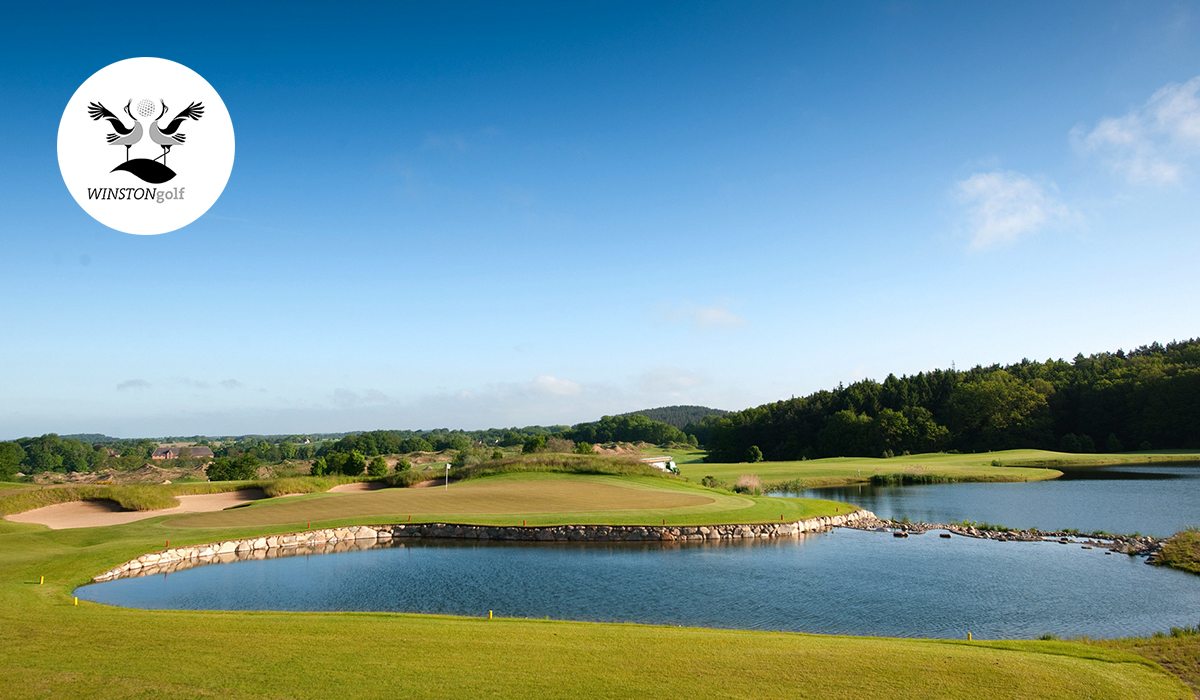 I make it 3 + 1. My favourite golf course in Germany is probably Winston Open up in Schwerin. Read my review of this golf course, in my eyes it is the best course build in Germany. Every hole is different and unique but fits perfectly into the big picture. Every time I am there and can play this course, I enjoy every good or bad shot.
Another great golf course in Germany is Hamburg Falkenstein. This parkland course is so beautiful, the trees have history and you can feel nature so close to you. It is a very traditional private golf club with very welcoming staff. I do like the idea of public golf courses a lot; however, a little bit of tradition is important for our sport too, another reason why I recommend playing at this Club.
My number three is the golf course in Starnberg. I wrote a lot about this course already, but I need to underline the greenkeeping work at this golf course again. All year round you have a course which is so much fun to play and that's thanks to the staff that breath golf.
And my plus one is my home course in Berlin – Berliner Golf Club Gatow. It's a course that is not in top shape all year round, but it is one that has a rich diversity of holes. It is a typical matchplay course. It was built by the Brits, while they were stationed in Berlin in 1969. They weren't allowed to play in Wannsee at that time, because that course was owned by the Americans and they didn't allow the Brits on "their" course. You can still feel the British tradition and atmosphere in Gatow. Back to the course, and why it is on my + 1 List – it probably has the most beautiful hole in Germany, Hole 6. A par 5, where you hit from the top of an old gravel pit into a valley with a huge lake. The lake has a phenomenal wide life including turtles and herons.
If you could only play one course for the rest of your life, which would it be and why?
Thank God that is not the case – there is a reason why I play golf and not tennis or football. They have to play the same courts or fields every time!!! Yes the ground can be different – but hey they have the same lines every time, they have the same distance to their opponents the entire time. A golfer has variety – can see different things – has new challenges with every course with every shot – nothing ever stays the same in golf. We are able to play the best sport humankind has invented.
Your favorite golf destination and why?
I don't have one – because no matter where I travelled too – Connecticut, South Carolina, Bavaria, Sweden, and so on, they are all unique and have great golf courses. What I do remember, is that finding the right course has always been a little challenging. Many courses pay huge amounts of advertisement money to get a good placement in order to get seen by tourists. With All Square it is much easier to find the right Courses at my Destination. No one is paying for placements and shouldn't, you can see real people rate golf courses and choose whether the rating suits you or not.
Your favorite pro and tour and why?
I usually don't answer this question because I love the game (as you can tell from above) and not the players. But of course, there are a lot of pros I'd like to see succeed. One of them is Tiger! No need to explain why – he did more for the game than any other person has ever done. I also follow Ian Poulter, Mr Ryder Cup, that's all I need to say. Bobby Jones, the gentlemen itself – Jordan Spieth reminds me a little bit of him, down to earth and loves the game.
Join All Square and connect with Michèle: https://www.allsquaregolf.com/golf-users/michele-holzwarth
Connect with like-minded golfers, follow the latest news in golf and discover more than 33,000 golf courses in 180 countries on www.allsquaregolf.com or download our mobile app on the App Store and on Google Play.
Contact us at info@allsquaregolf.com to book your next golf trip.