Our Ambassador family keeps growing, and we are happy to have such proactive and positive golfers supporting us! Stephen Vincent took the time to answer a couple of questions about his passion for golf and his most memorable experiences around the world.
How did you get into golf?
My first taste of golf was being given a putter for Christmas when I was about 8 years old. I loved it but used it like a driver to hit balls as far as possible until one day the putter head flew off. Luckily about a year later we moved and I found a set of very old clubs left by the previous owners and from that day I was hooked.
You are a member at Bearwood Lakes Golf Club can you tell us what makes your club so special?
I have been a member for 20 years now but never get bored, it is just so picturesque. The course at Bearwood Lakes plays through an old pine forest, around and over a number of lakes with many holes framed by tall straw-coloured fescue grass. No two holes are similar and there's always a wide variety of wildlife to be seen. It is a stunning place to play although as with all courses it is the members that make the club special.
What do you like most about All Square?
I think All Square is a great resource for all golfers but I most like the reading the course and travel reviews plus being able to connect with likeminded golfers around the world.
Can you tell us about your most memorable golf experience?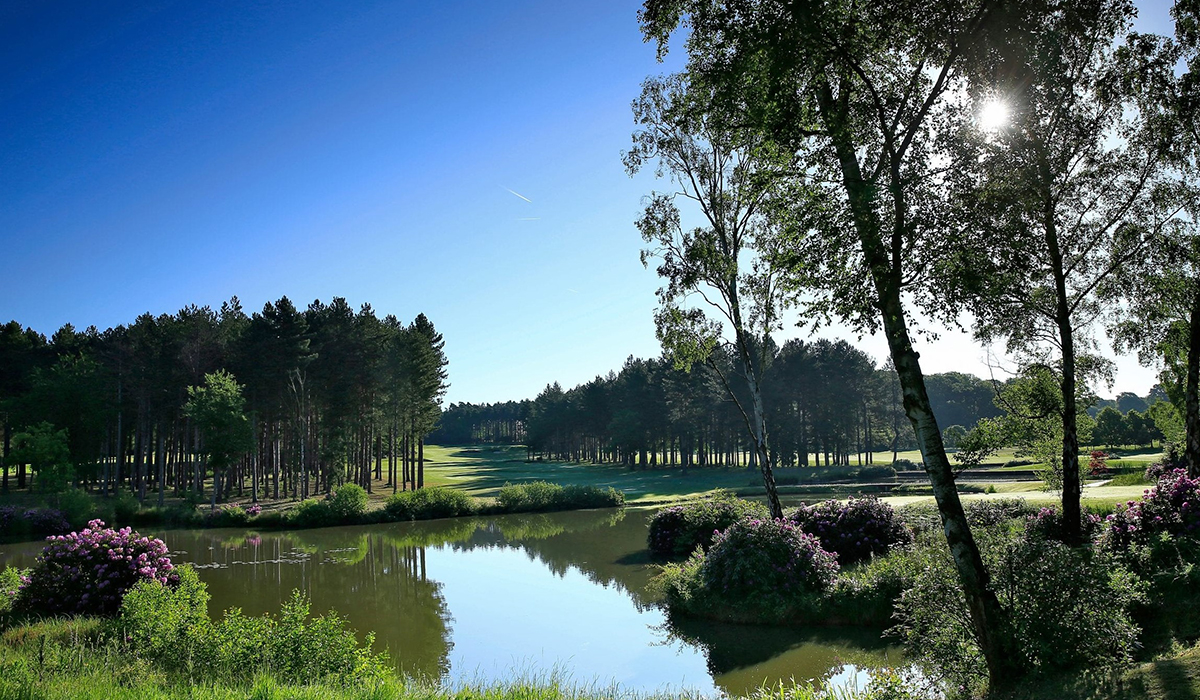 Probably my most memorable experience was caddying in the Dunhill Links Championship a few years ago. I did ok until on the last day I walked across the line of the putt of one of the professionals and when this was pointed out to me I then danced back across the line of the putt again whilst trying to get out of way.
Choosing a most memorable playing experience is much harder but I would say a 3 month sabbatical we took 5 years ago to travel around Australia and New Zealand playing golf and sampling the local wines was just the best.
How often do you travel for golf every year and what is your favorite golf destination?
I am very fortunate because Mrs Vincent is a good golfer and we get to travel for golf a lot. I'd say we try to do 2-3 big trips each year, and then I do about 10-12 other short trips. 3-4 with different groups of mates, 2-3 with other couples and the rest being just the two of us. Choosing a favourite destination is so difficult but I think I'd say a trip to the West coast of Canada takes some beating.
What are your 3 favorite courses in Europe? the UK? North America? Asia? Oceania? South America
In Europe: Valderama; PGA Catalunya; San Lorenzo; Royal Mougins.
In UK: Royal County Down (my absolute favourite); Trump Aberdeen; Sunningdale; Old Head.
In North America: TPC Sawgrass; Bear Mountain (Vancouver Island); Kiawah Island (Ocean Course); Pinehurst No2; Tobacco Road.
In Oceania: Cape Kidnappers; Barnbougle Dunes (Dunes and Lost Farm); Kauri Cliffs; Jack's Point.
In Africa: Ile aux Cerfs Golf Club (Mauritius); St Francis Links; Leopard Creek; The Links at Fancourt.
In Middle East: The Majlis at Emirates Golf Club; Yas Links Abu Dhabi; The Els Club.
I can't count to 3 very well.
The next golf trip you are looking forward to?
The next trip I am really looking forward to is to Argentina. We have no idea what to expect and have never played golf in South America before. Before that I have a short 'boys' trip to Valencia, although whilst we will laugh a lot I'd say this is a tour to be endured, rather than necessarily enjoyed! None of us have played in Valencia before though so it should be good.
Join All Square and connect with Stephen: www.allsquaregolf.com/golf-users/stephen-vincent
Find your favourite courses: www.allsquaregolf.com and download our mobile app on the App Store and on Google Play. Contact us at info@allsquaregolf.com to book your stay.