Today we met with Daniel Im after his first round at the Omega European Masters in Crans-sur-Sierre, Switzerland. Daniel is one of the nicest guys on the European Tour and has been performing very well this season. He has had the chance to play with Jon Rahm in the final round of the Dubai Duty Free Irish Open hosted by the Rory Foundation at Portstewart Golf Club in Northern Ireland.
To start, can you tell us a bit about your background, why you came from the US to Europe and how you like it here?
I grew up in Los Angeles and first came to Europe with my brother for the 2012 Q-School. I've never been in Europe before and since then I'm stuck here. I really enjoy my time here and it's nice to get to see all the nice places in Europe such as Crans Montana. It's easier to travel once you get to Europe and I met so many nice people over the last couple of years.
You had a hole-in-one today! Was it the first one of your golfing career?
I must have had 4 or 5 hole-in-ones in my career so far. I think I had my first one in Texas. I made a hole-in-one last year on the European Tour during the Lyoness Open in Austria, which wasn't even recorded and I didn't get anything for that, like here in Switzerland.
https://twitter.com/EuropeanTour/status/905731545532588032
What is your favorite golfing destination and why?
My favorite golfing destination is Switzerland. I won a Challenge Tour event in Golf Sempachersee near Lucerne in 2015, which was very special and a big step towards my main European Tour card. I also met a lot of good friends in Switzerland during the Rolex Trophy at Golf Club de Genève and now I'm sitting here with a hole-in-one and a Magnum of Champagne.
What are you favorite courses on Tour and in the US?
On Tour, one of my favorite courses is Le Golf National in France, the 2018 Ryder Cup venue. I also really enjoyed Portstewart Golf Club this year where I finished 4th and I always have a great time here in Golf Club Crans-sur-Sierre.
In the US my favorite course is Riviera Country Club. Every hole is really fun and it is a great championship course. I went to UCLA so we used to play there every Wednesday. It's a solid track, good greens and always in pristine condition.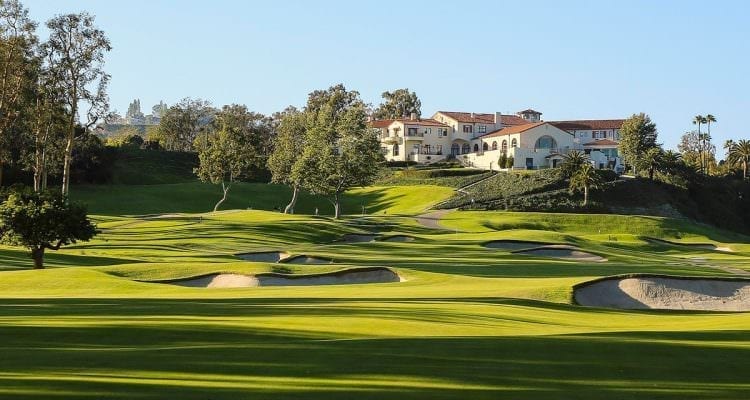 You were leading the Irish Open after 3 rounds earlier this year. Could you walk us through your experience of competing against Jon Rahm?
To be able to lead a tournament for 3 straight days was pretty amazing for me and a new experience. I have never had such an experience here in Europe on the main Tour and it came in a Rolex Series event, which is obviously a very big tournament. I just kind of enjoyed it and wasn't thinking too much. I wanted to see what I could get out of it by playing my game. Jon is a superb guy despite what happened with the ruling during the round. I'm sure he didn't do that on purpose and it was more an accident, which was fine in the end.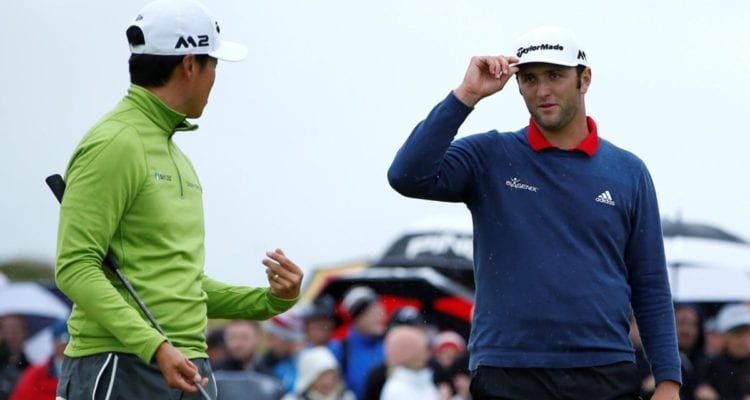 What are your objectives for this season?
This season I would really like to have a victory, which would change my category a bit. But my first goal is to get inside the Top 60 in the Race to Dubai and make it to the season final.
Why should golfers download the All Square app?
Through the All Square app all golfers can be connected and follow the latest news in golf. The app brings golfers together and allows them to discover a wide variety of courses around the world. I use All Square to stay connected with friends and fans in Europe and the US. I always had this ideas of creating a blog where I could share my travel experiences while on tour but when I discovered the All Square app I realised that it would actually serve this purpose really well.
Follow Daniel Im on All Square and get an inside look at his life on tour!
Find your favourite courses: www.allsquaregolf.com and download our mobile app on the App Store and on Google Play.