How do you fancy playing some golf in some of the most distracting surroundings in the world? St. Moritz has three golf courses, two 18- and one 9-hole set in the most dramatic landscape. Welcome to the most famous golf destination in The Alps.
Engadine Samedan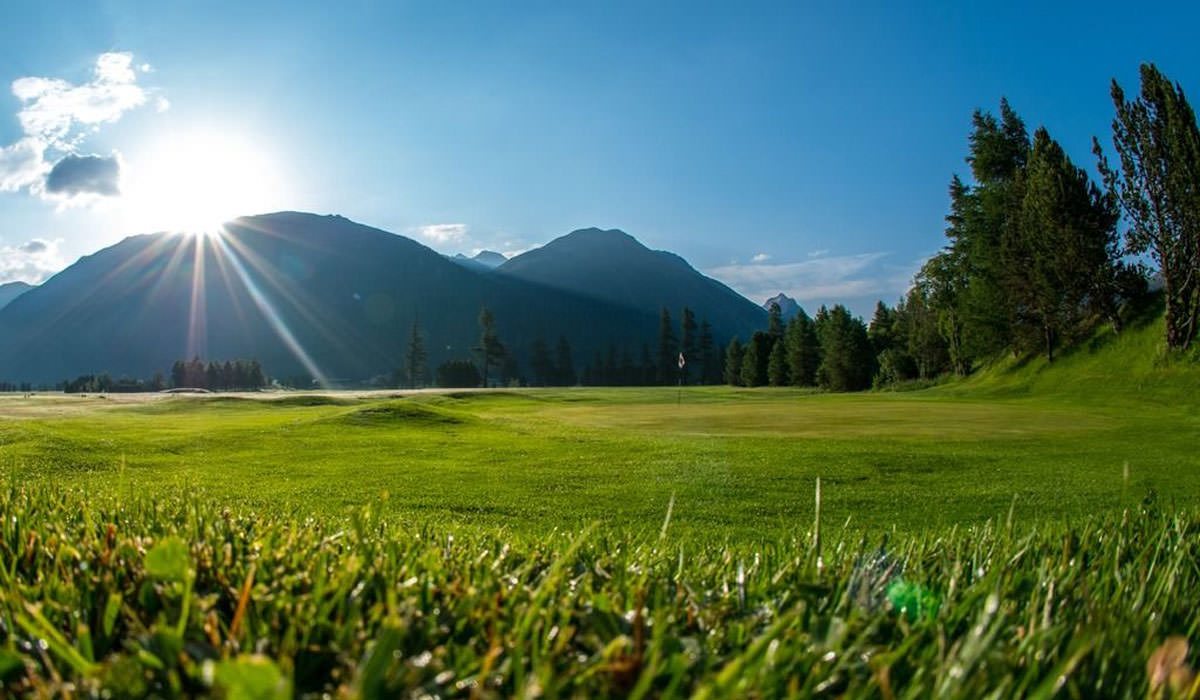 As one of the oldest courses in Switzerland, this course is packed with great history. Set in the Engadine mountains and giving golfers an incredible panorama, Engadine Samedan oozes charm. From the small streams that frame the holes to the old larch trees dotted throughout the holes, this course is beautiful.
Don't be taken in by the beauty of the course though, she is a tough mistress and will test you! The course has also recently opened-up a new practice facility that will help you take your game to new heights. The 40-bay driving range is great for working on your long game, whilst a short game area can help you with the touchy-feely shots you need around and on the greens.
Engadine Zuoz-Madulain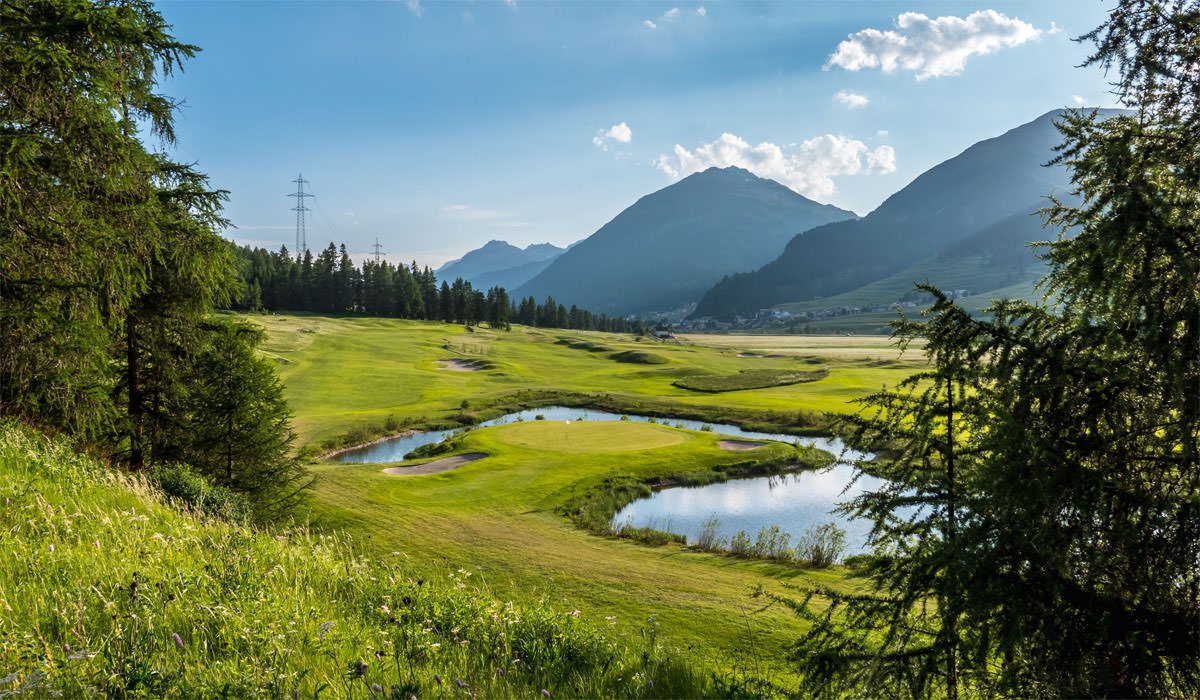 This course is affectionately referred to as the "grandchild" of Samedan. The course opened for play in 2003 and has been thoroughly enjoyed by golfers since. A round here is unique as you are so close to nature as you play. The views are spectacular and the flora and fauna that call the course home greatly add to the experience.
Engadine Zuoz-Madulain was made to be a test of your physical and mental strength as a golfer and it is just that. It is an enjoyable course and one that will challenge golfers at any level. When course architect Les Fuber was working on this course he wanted to create something that seasoned golfers would recognise as great work. It would seem that he has achieved this goal and more with this course!
Kulm Golf St. Moritz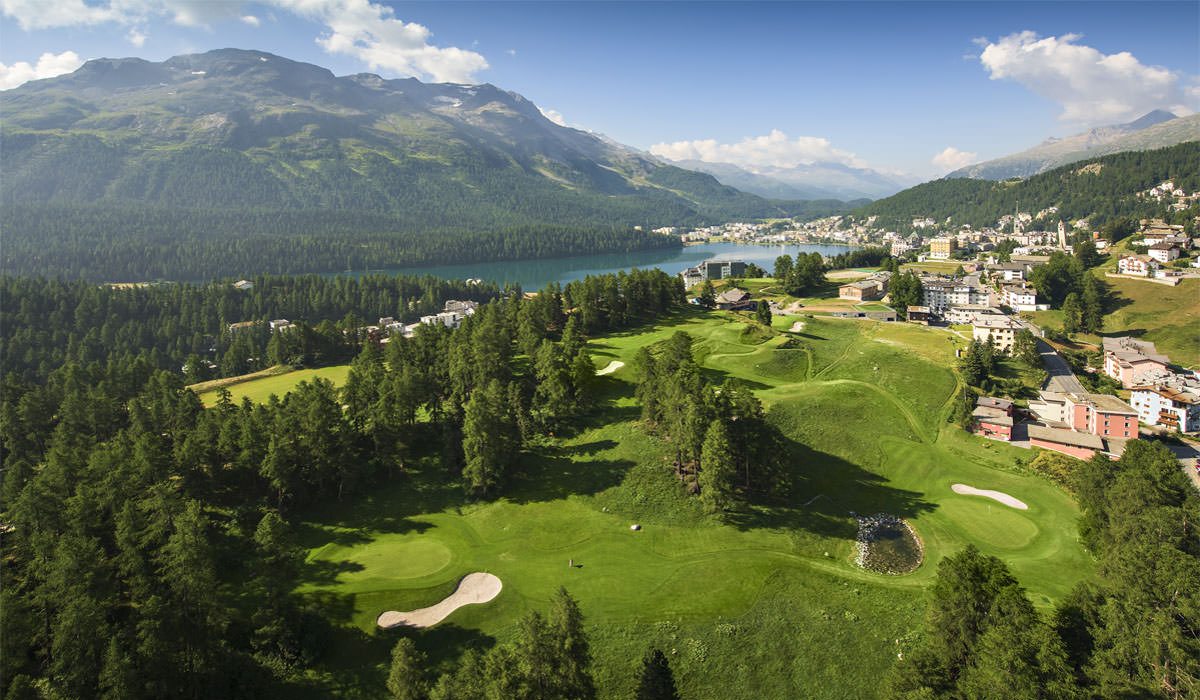 Nestled in amongst the wonderful Engadin mountain landscape, this is one of Europe's highest golf courses. Kulm Golf St. Moritz uses the primordial landscape on which it is built to full effect and architect Mario Verdieri has reconfigured the course to play on the greens that were originally there 125 years ago.
There is also a fantastic golf academy at The Kulm Hotel. With PGA staff on hand at the 16-bay driving range you can work on your game whether you're a scratch golfer or a beginner. There are also short game facilities too. 9-hole golf is becoming increasingly popular and with courses like this one it is obvious why!
Golfing pleasure at undreamed-of heights! – Accomodation offer
Take a deep breath and feel welcome, even at home, when playing golf on the spectacular courses of the Engadin, surrounded by the breathtaking mountain panorama of perhaps the most beautiful high-alpine valley in the world.
Guests staying more than one night in a participating hotel can book additionally the following services from the Golf Specials from 410.- CHF per person in a double room in a 3* Golf hotel.
The offer includes:
The nights in a participating hotel
green fees on the 18-hole courses Samedan and/or Zuoz
Optional: green fees on the 9-hole course "Kulm Golf St. Moritz"
Mountain railways and transport in the Upper Engadin in plenty of hotels included
Single rooms and supplement overnights are available in the hotel of your choice
This offer is valid until end of our Golf season.
Find out more about the offer here https://www.engadin.stmoritz.ch/sommer/en/pauschalenliste/golf-specials/
Find your favourite courses on  www.allsquaregolf.com and download our mobile app on the App Store and on Google Play.