There are many apps and gadgets on the market to help you play better golf. It seems everyone is touting something that will change your game for the better. Whilst in many cases this is true, there is one thing that will undoubtedly improve your golf no matter what level you play at, building a real knowledge of your game. Shot Scope can help you do just that.
Tour players know their games better than ever before thanks to incredible products like Trackman. This fantastic piece of technology gives you all the data you could ever wish for but you cannot take it on the course with you. Whilst all players serious about making the top tours should make sure they have access to one, regular golfers can achieve great results in other ways.
The fast and non-intrusive way to learn about your game
If you can learn your golf game properly you will be in a better position than almost every recreational golfer out there. This isn't just for weekend warriors though. Good golfers can gain tour-level insights into the strengths and weaknesses of their skill-set.
What makes Shot Scope different? First and foremost, it is one of the least intrusive shot trackers on the market. If you use other products on the market you need to log each club before you play.  This is not exactly an onerous task, but it is something to add to your routine.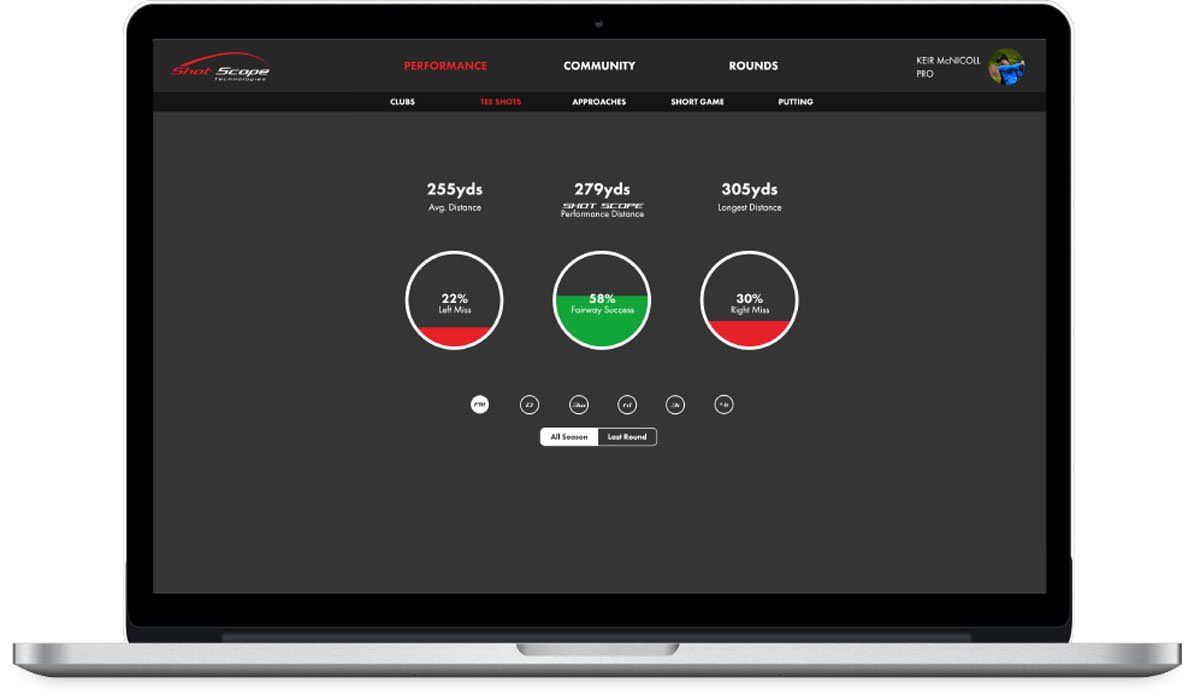 You may also need to be on your phone a lot. This isn't great on the course and can chew up your battery too. You don't want to run out of battery and be unable to check-in at the course and post pictures on All Square after your round!
When you play Shot Scope you just put the watch on, fit the tags to your clubs and play golf. There are twenty tags so you can tag clubs that may not always be in your bag. It's wonderfully simple. When you're finished there is a world of statistics and data for you to see about the golf you just played.
Shot Scope PinCollect Feature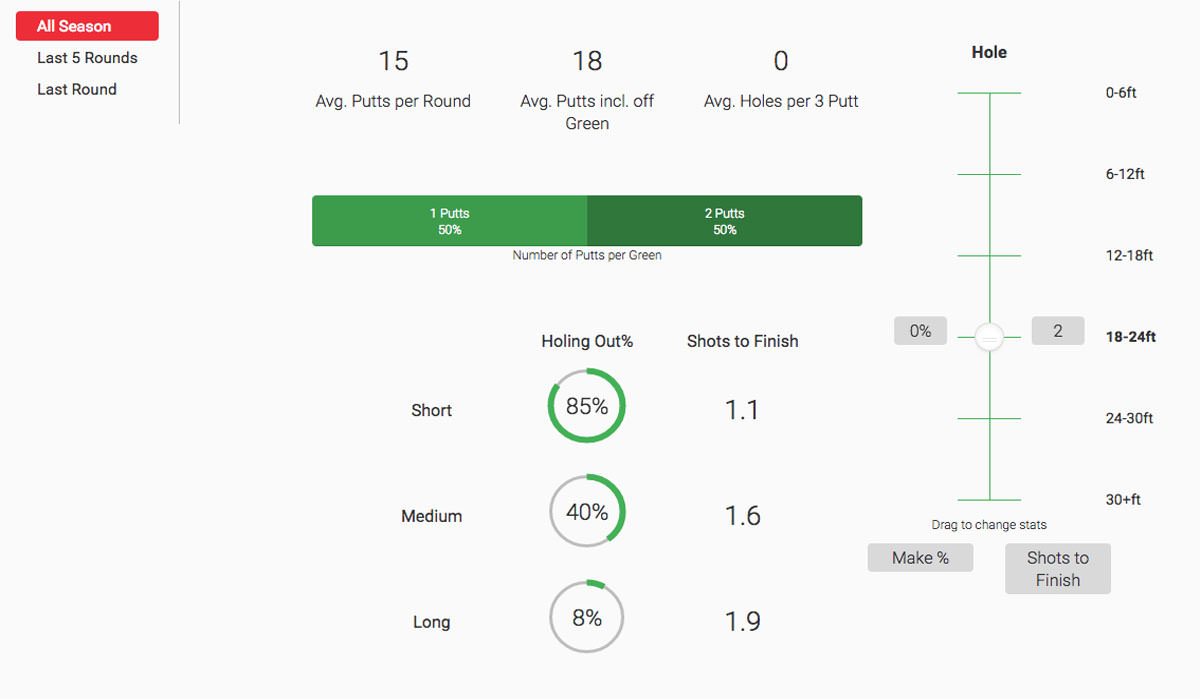 One of the stand-out features of Shot Scope is PinCollect. Once you have finished a hole you stand at the cup briefly and press a button that corresponds to the amount of putts you took on that hole.
This feature gives you extra statistics that other game trackers can't give. Learning about your putting stats is a huge advantage!
Drawbacks
One thing to note is that the wrist band is not small. Many golfers wear nothing on their wrists when they play and so this could be something you'd have to get used to. A few shots on the range and you would probably forget you are wearing it, but it is something to note.
The GPS can also take a moment or two to start working so make sure you turn on the watch when you arrive at the course and that it's charged!
Data and Golf
Golf is changing. Of this there is no doubt. Top tour players are using data more and more to help them improve. Increasing occurrences of 59s on tour (or lower if you're Jim Furyk) are a testament to this.
As players learn more and more about the fine control of their golf game they will continue to improve. Golfers of all levels will see improvements in their game if they commit to learning about their game.
If you know where you tend to miss under pressure, then you can start practicing to avoid that. As the old saying goes 'what gets measured gets improved'. Is it not time to start measuring your game?
Discover our website www.allsquaregolf.com and download our mobile app on the App Store or on Google Play.