We spoke recently on our blog about the wonderfully dramatic golf courses of the Andermatt Region in Switzerland. Today we plan on sticking with that theme and we're going to look at another Swiss mountain course, Golf Gerre Losone.
Sitting near the Swiss-Italian border, surrounded by beautiful mountain terrain and under the blue 'Ticenese' sky, Golf Gerre Losone is a fairly flat course. This makes it an enjoyable walk and the surrounding mountains provide a stunning backdrop.
The Course at Golf Gerre Losone
The golf course, which opened in 2001, was designed by the celebrated architect Peter Harradine. The land on which the course was created was once a cornfield. In fact, Harradine called the original land "boring", but using his skills as one of the world's great designers he created this course. Golf Gerre Losone is a modern and open course that creates entertaining golf experiences.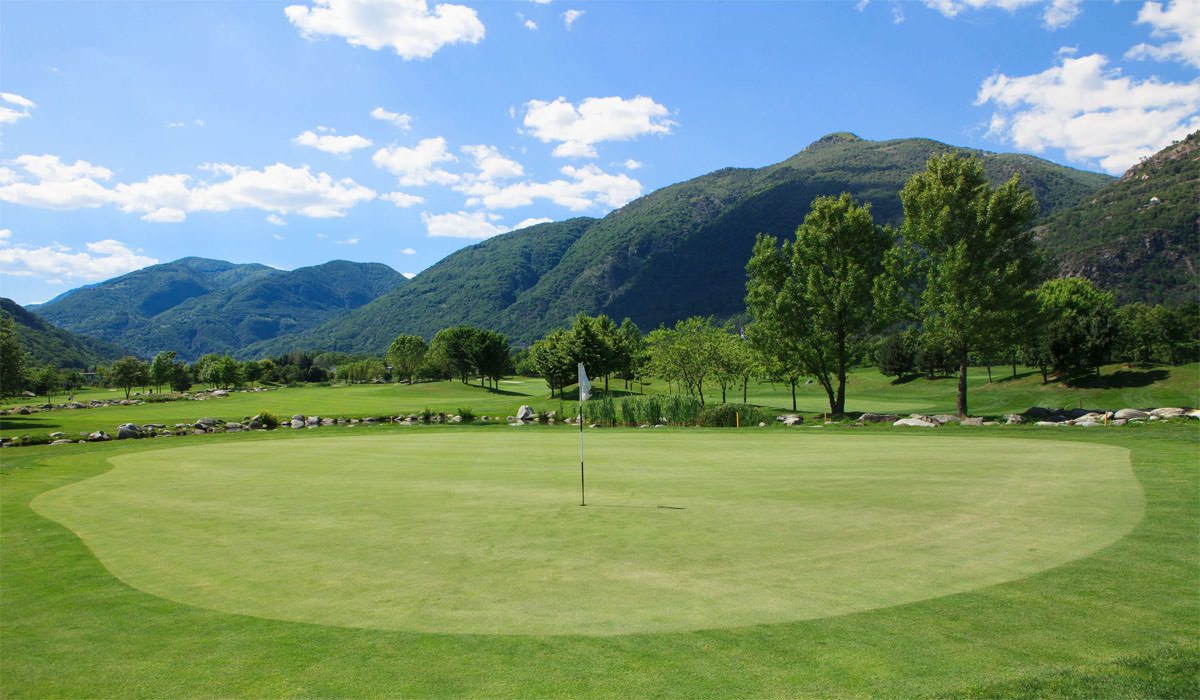 He took this land and moved a lot of earth and trees in order to create a course that requires strategy and tactics. By building large mounds he shaped fairways. He even constructed three ponds that are connected by an artificial stream which is decorated with stones. Harradine is known for using rocks as a signature design feature and so this stream fits his classic theme.
The stream meanders through many of the holes and has become a defining feature of the course. He also used trees to create obstacles for golfers to navigate around. The 6270m championship course is a good length that will test every aspect of your game.
A course with championship pedigree
One way to check the quality of a golf course is by looking at the events that it has held. When it comes to this test, Golf Gerre Losone passes with flying colours. They have hosted many national championships at the course. The course has also been a venue on the Ladies European Tour and is now the home of the Swiss Open.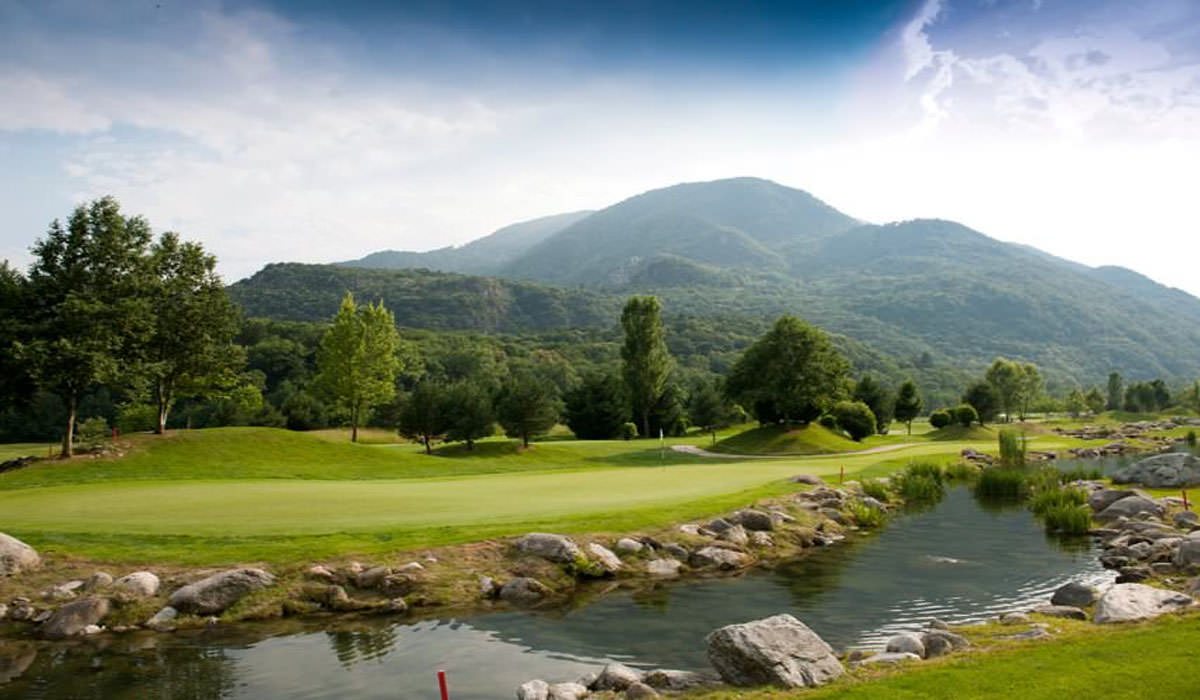 It is impressive what has been created on this property. Not only has a championship golf course been crafted out of a once flat piece of land, but the wildlife that has moved in and as a result has given it extra character.
Golf Gerre Losone is a fun golf course that will test you and please you. A round of golf here will remind you of why you fell in love with golf. From the well designed and well maintained course to the incredible surrounding scenery. This place has everything you could want from a day of golf.
Find your favourite courses: www.allsquaregolf.com and download our mobile app on the App Store and on Google Play.