The birthplace of Aphrodite, the goddess of love and beauty, it's hard not to become enchanted with Cyprus. Beautiful beaches, ancient heritage, and year-round sunshine have long delighted visitors. If you're looking for the authentic Cypriot experience then look no further than Minthis Hills. Located in a tranquil mountainous setting, just ten minutes outside Pafos, ancient Cypriot villages encircle the outstanding golf resort, which feels a world away from the hectic whirl of everyday life.
A Hillside Oasis
Situated in the grounds of a twelfth century monastery, Minthis Hills was the first club to open in Cyprus. With its serene setting and mesmerising mountain views the course continues to remain a favourite for visitors to the island.
With acclaimed designer Donald Steel behind the original design, and Mackenzie & Ebert, who have worked on nine Open Championship venues, having recently completely extensive enhancements to the course, it's little surprise that Minthis Hills is an absolute gem. The pair have done an excellent job re-shaping the course, with the highlight undoubtedly the 13th, a testing par-3 surrounded by water on all sides.
The course meanders its way through ancient gardens, with each hole surrounded by grapevines, walnut, almond, and olive trees. With many of the holes played from elevated tees towards narrow landing areas, flanked either by mature greenery or water features, the immaculate course poses a challenge for golfers of all abilities.
Nestled in the hills, 550m above sea level, a cool sea breeze sweeps across the course year-round, creating the perfect oasis away from the searing Cypriot summers.
The Resort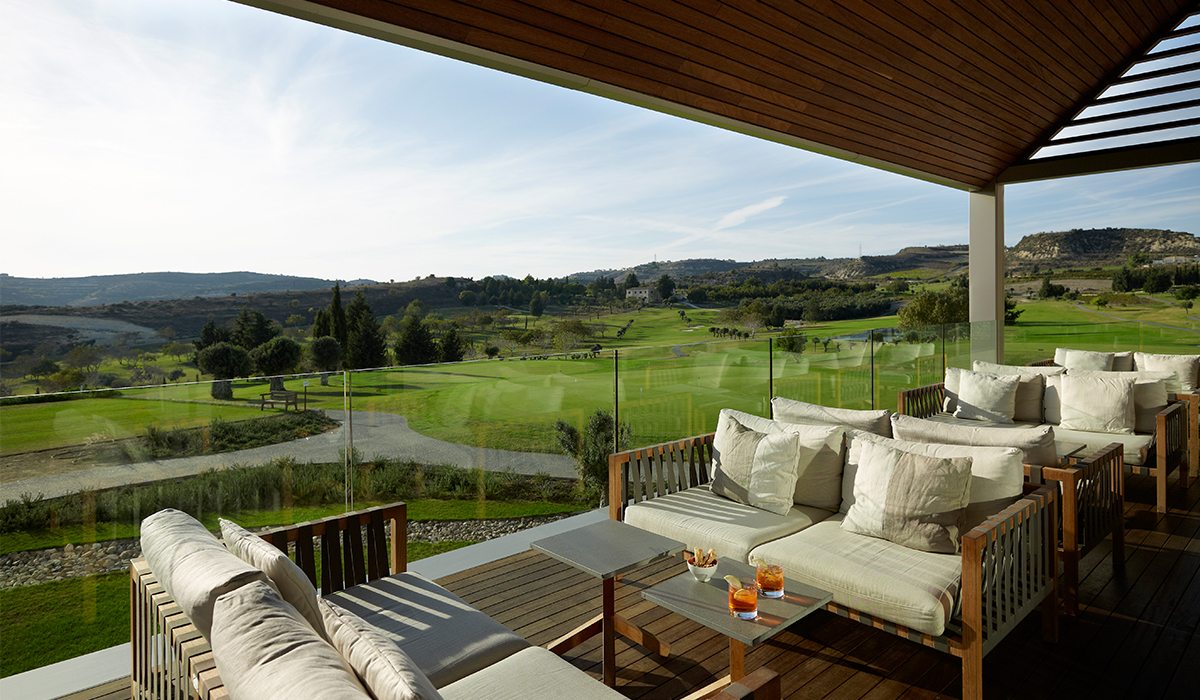 Minthis Hills is famed for its rural location, and has been specifically built to complement and enhance the beautiful natural setting.
The championship 18-hole golf course is just one of many attractions at the resort. A wellness spa, tennis courts, and state-of-the-art fitness suite are just a few of the myriad of facilities on offer. The village square will be the heart of the resort, offering a place of community and energy where you can discover Cypriot hospitality with a wealth of amenities, including a mini market, crèche, lounge with range of bar and restaurant facilities and children's playground. Mention must also be given to the modern clubhouse. An architectural masterpiece with designer interiors, the cuisine available is outstanding, and a highlight of any trip to Minthis Hills.
The resort's mountainous location has fashioned a unique microclimate. The cool breezes and low humidity have not only created the ideal setting for golf but has also given rise to a beautiful array of fauna and wildlife, best enjoyed along the selection of nature trails and mountain bike paths that weave through the dramatic terrain.
The perfect place to unwind, the resort remains in easy reach of the island's famous beaches. Meanwhile, nearby Pafos is bursting with cultural attractions, so much so that the entire town has been granted UNESCO World Heritage status. Just a ten-minute drive from the resort, there is also a selection of stylish boutiques, fine restaurants, and great cafes.
Real Estate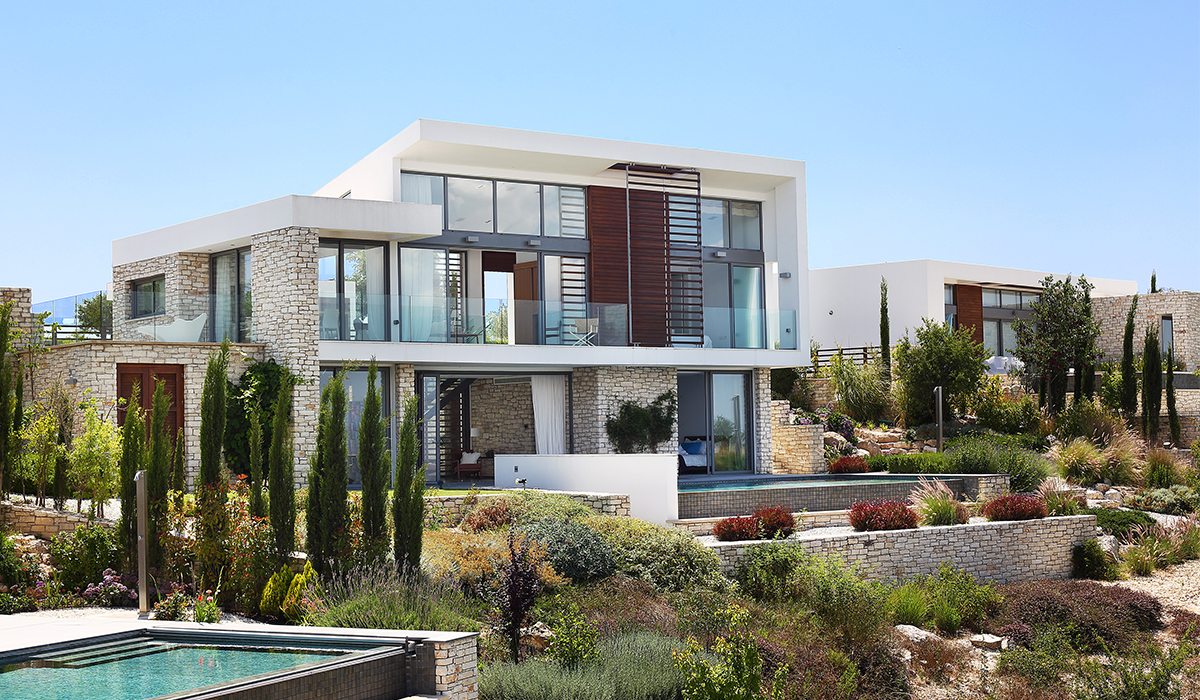 Designed by world-renowned architects Woods Bagot, the Minthis Hills residences are built on a philosophy of light, luxury and landscape. The award-winning residences, villas and suites all offer a contemporary take on traditional Mediterranean living, with each characterised by courtyards, natural materials and water features. Large floor to ceiling windows are prevalent throughout the designs, ensuring residents are afforded uninterrupted views across the golf course, monastery, Troodos mountain range and surrounding countryside.
Produce Your Own Wine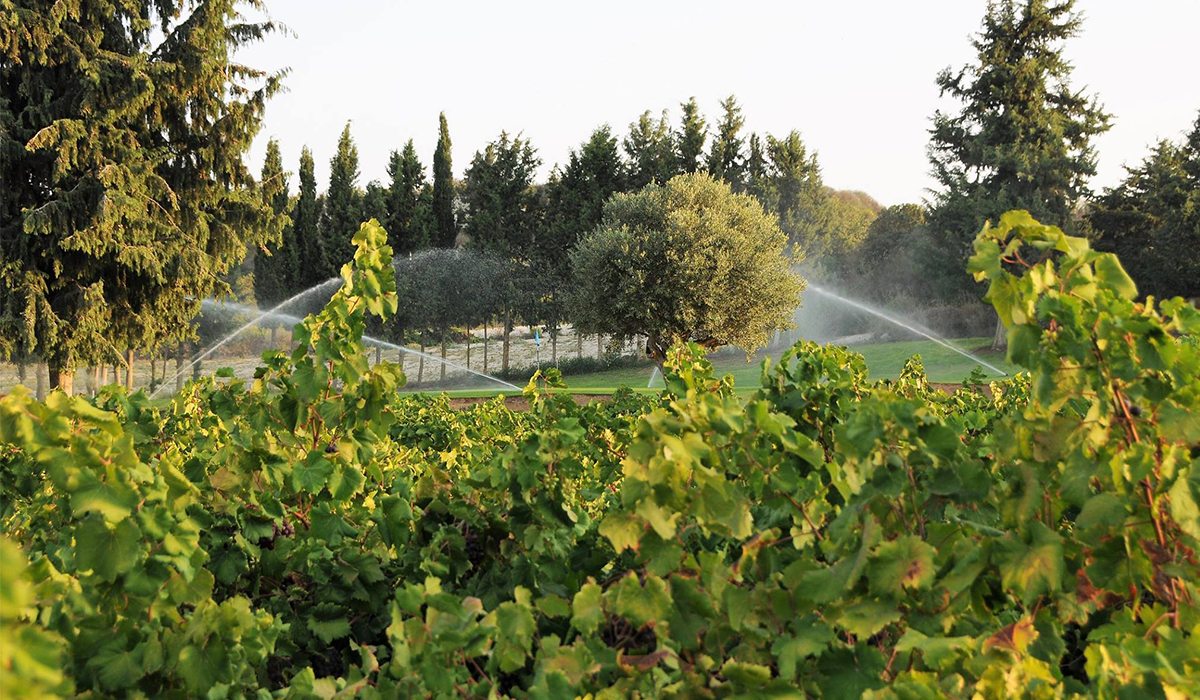 Nestled among the region's popular vineyards, residents are afforded the opportunity to produce their own label wine. Vineyard allotments, olive groves and eco-plots are available for rent on the resort. Specialists are on hand either to offer initial training, or to tend the vines, allowing you to relax and reap the benefits.
What better way to unwind after your round than sitting back with a glass of your very own wine.
Follow Minthis Hills on All Square to get their latest news and offers: www.allsquaregolf.com/golf-courses
Find your favourite courses: www.allsquaregolf.com and download our mobile app on the App Store and on Google Play.