It's been said many times previously on Tech Thursday, but golfers nowadays have a vast array of data available to them about their game. This data is available to all golfers. Real analytical insights are no longer the privilege of the world's best. In this article, we will bring you some slightly different golf technology that could rapidly improve your game.
If you ask golfers where the power in their swing comes from, the answers will be varied but few will mention one fundamental element. Your interaction with the very ground upon which you stand. This is a huge factor in power-generation. Did you know that? Be honest.
BodiTrak Sports specialise in analysing this data in real-time. Their products allow athletes and instructors to work together and optimise how the player uses the ground to produce efficient and stable power.
"Every move we make…is reflected in how we use the ground" – Dr. Sasho MacKenzie – Assisstant Professor of Biomechanics
Golf technology based in high school physics
Anyone remember their high school physics? Newton's Third Law of Motion? Every action has an equal and opposite reaction. This means that whatever force you press into the ground with during your swing will be pressed back on you from the ground. In short, the ground is your springboard to explode through the ball.
Great examples of this to watch would be Rory McIlroy, Justin Thomas and Tiger Woods. It is fairly obvious from their incredibly athletic motions that their power is coming from the ground.
How the best do it
On the BodiTrak website they have an article comparing the ground pressures of five top PGA Tour players. This is a great set of videos to watch as it explains more about the product and how it can be used.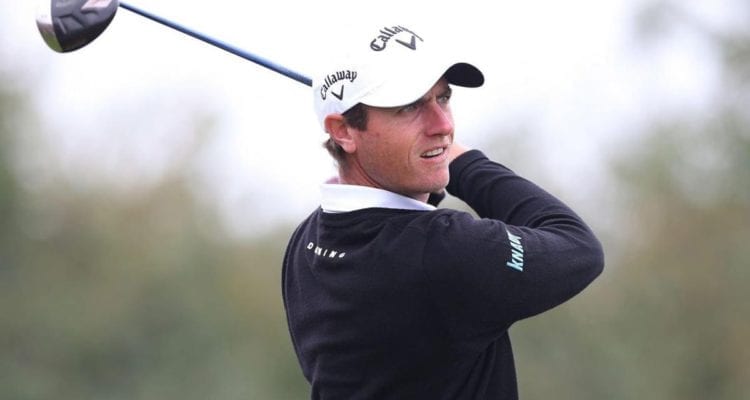 Nicolas Colsaerts, a member of the All Square community, has worked with this team and his data is also shown on their site.
What exactly is it?
The beauty of the BodiTrak system is the utter simplicity of it. It looks like a doormat that you stand on whilst you hit balls. You can use it to test your mechanics on all types of lies including fairway, rough and bunkers. You could even putt with it under your feet to make sure you are perfectly still and balanced when on the dancefloor.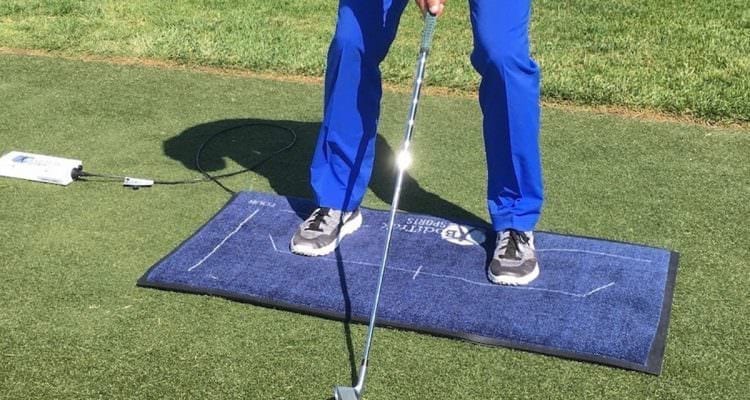 The mat connects to your laptop wirelessly and then you just practice as normal. The data is presented as where your pressure is on the ground and a graphic of how this pressure is moving during the swing, as you can see above.
Now in the third generation of their products, they offer three versions of the product. The most portable mat is the Vector SG. The Vector is a larger version for those with a wider stance and the Vector Plate is a rigid model for the studio or range.BodiTrak Sports work with some big names like FootJoy, The Titleist Performance Institute (TPI), FlightScope and the Jim McLean Golf School.
Untapped power
BodiTrak will give you fast useful data about your swing. High clubhead speed is almost useless without a stable platform. Learning where your weight is during your swing will bring huge benefits to your game. If you are an instructor then this is a piece of kit worth adding to your toolbox.
Technology continues to play a bigger role in the development of golfers. It is more important than ever that golfers consult knowledgeable instructors who can help lead them through this potential minefield. Technology and data are great tools and in the right hands can be incredibly powerful.
Both All Square and BodiTrack Sports will be at the PGA Merchandise Show in Orlando, FL later this month.
Find your favourite courses: www.allsquaregolf.com and download our mobile app on the App Store and on Google Play.