At All Square we are big fans of Trackman. We have spoken about them before and how much they can help fine tune your game. If you take a walk on the range at a PGA or European Tour event, you'll see little orange boxes behind many players. Trackman brings you data on every facet of every shot you hit on the range. It brings you accurate and actionable data instantly.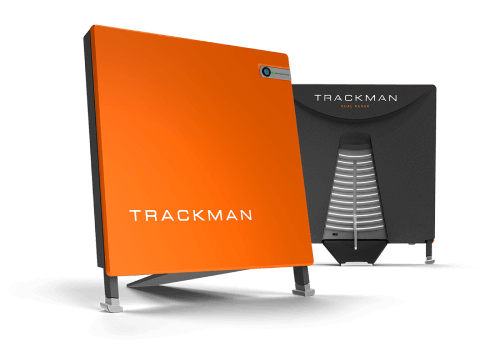 Using this technology you can learn how minute changes in your swing will alter what the golf ball will do. It is reasonable to argue that products like Trackman are partly responsible for the increasing occurrences of 59s on tour. Players now know their games in the most infinitesimal detail, more than ever before.
There is a new trend now though, guys are using it for putting! Yes, you can now use a launch monitor to fine-tune your putting stroke!
Trackman on the Dancefloor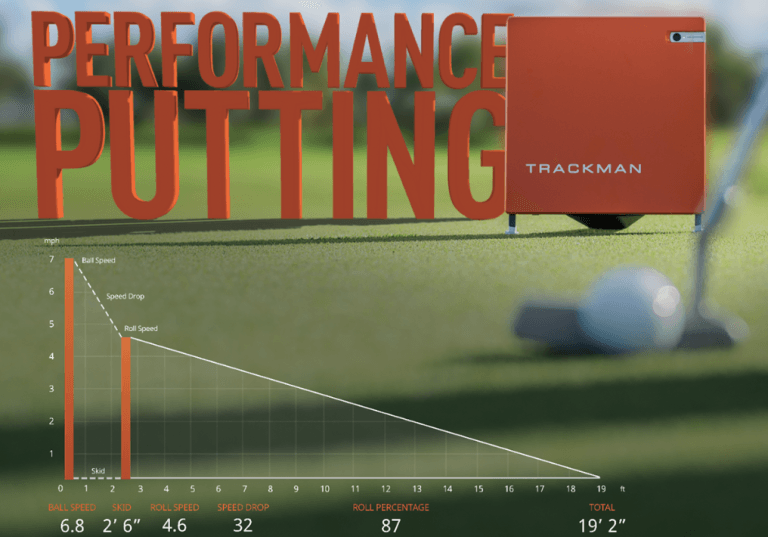 You may be wondering what kind of thing you can measure using a launch monitor when putting. As you can imagine, the team behind Trackman have brought incredibly detailed stats to this important facet of the game.
Using the new Trackman 4, equipped with Dual Radar technology, you can measure the most delicate shots in the game. One of the first things that you'll see is that you can measure your 'skid vs. roll' stats. This is important as a ball that is skidding is much less predictable than a rolling ball.
Trackman 4 uses an ultra-high frequency radar to measure chips and putts. You will now see the magic orange boxes on putting greens and shortgame areas all over the tour. So what can you learn?
Trackman Putting Stats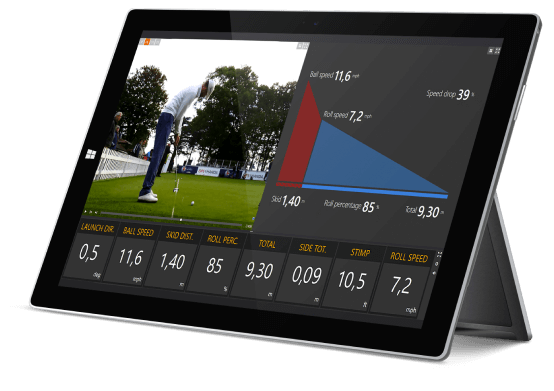 As you would expect, the data you can gain from using Trackman 4 to analyse your putting is comprehensive. You will get accurate and actionable data on Launch Direction, Ball Speed, Speed Drop, Roll Speed, Skid Distance, Roll Percentage, Total Distance and even Effective Stimp.
Video Analysis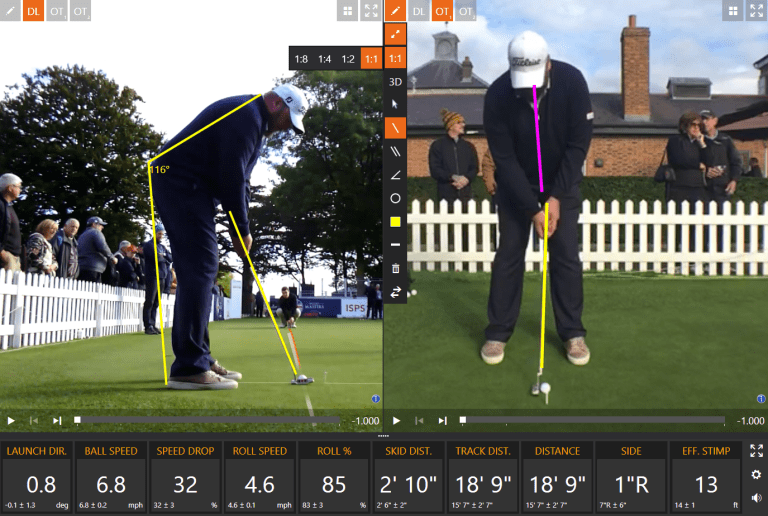 Using the internal camera on the Trackman unit, you can also couple video clips and stats together. This allows you to visualise the changes how the changes you make to your stroke may affect the resulting stats.
You can also use the Trackman iPhone app to add additional cameras and cover up to six angles! There is nowhere to hide!
Data vs. Feel
Putting is about feel. Of that there is no denying, and this does not replace the requirement for golfers to work on their touch on the greens. However, what you have here is a new way of quantifying and analysing your putting.
This takes the guessing out of it. You can make changes to your stroke and instantly see what the result is on the roll of the ball. This is an incredibly powerful tool in the right hands. If you are serious about improvement it is something to look in to.
Trackman has taught us many things about full shots. It is exciting to consider the potential discoveries that their data-backed scientific approach could bring to putting now too.
Find your favourite courses: www.allsquaregolf.com and download our mobile app on the App Store and on Google Play.