All Square ambassador Richard Thibo is a self-confessed golf nut. From Carnoustie to TPC Sawgrass he tells us about his favourite courses and what first attracted him to join the platform.
How did you get into golf?
Ever since I was young I've had a fascination with the game, but I never had the opportunity to play the sport properly.
It was only when I was charged to organise the first charity golf tournament of our company about ten years ago that I really got hooked. Even since I've been a golf addict.
You are a member of Kikuoka Golf & Country Club. Can you tell us what makes your club so special?
Kikuoka Golf & Country Club is still considered to be the best club in Luxembourg. The layout is quite challenging and long with plenty of nasty rough.
The maintenance team is great and there are usually one or two changes to the course each year to keep things interesting.
The Clubhouse is also great with the Hotel on site, so you can have food and drinks until very late.
What made you want to become an All Square ambassador? What do you like most about All Square?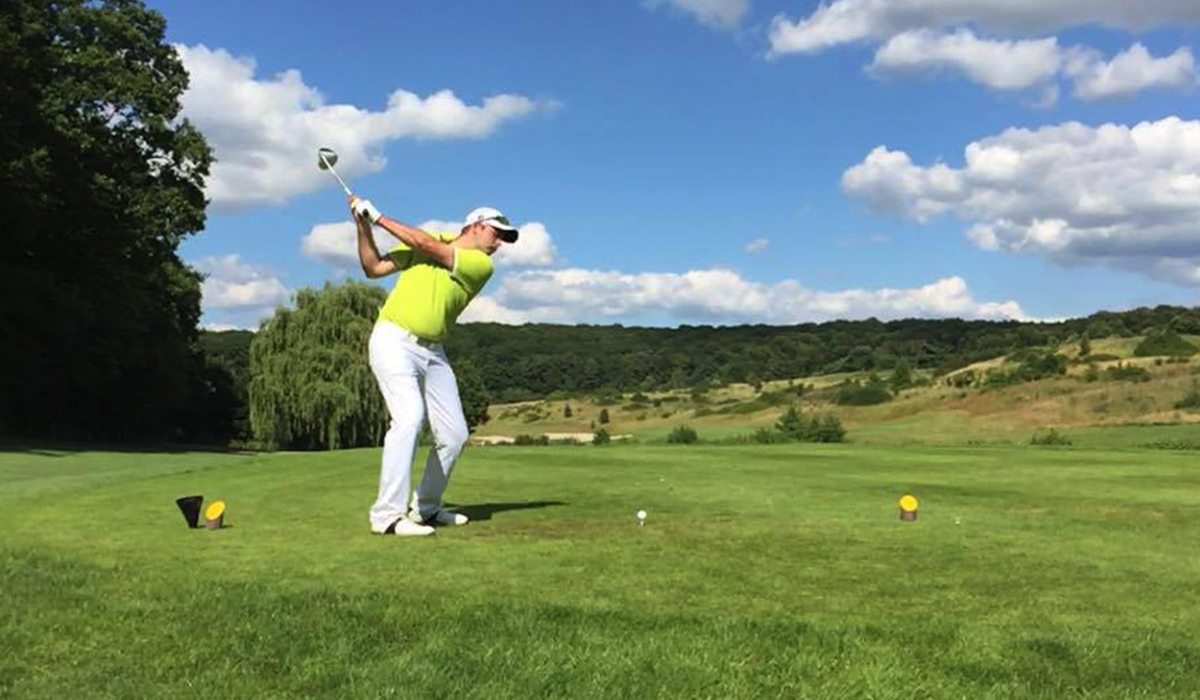 I've been following All Square since their beginning and use the App on a regular basis. It's great to be able to have the opportunity to help improve the platform.
I like connecting with fellow golfers, as well as the reviews of the courses I wanted to play. The newsfeed to keep me up to date is just great.
Can you tell us about your most memorable golf experience?
A friend once took a 150 yard shot over a water hazard into the green. He took the shot topped it, but it became a skip shot, ditched 3 times on the water and ended up 1 foot from the hole. We were laughing for the next 3 holes. Huge!!
How often do you travel for golf every year and what is your favourite golf destination?
I travel about 4-5 times a year to play golf. I guess the best destination not too far from Luxembourg is Algarve, Portugal but my preferred destination so far is Dubai.
What are your 3 favourite courses in Europe? the UK? the US?
Europe: Le Golf National, Paris, France / Finca Cortesin, Spain / Golf Club Crans-Sur-Sierre, Switzerland
UK: Carnoustie Golf Links, England / Gleneagles Resort, Scotland / Kingsbarns Golf Links, Scotland
US: TPC Sawgrass , Bay Hill, Kiawah Island
The next golf trip you are looking forward to?
The next trip planned is to play this year's Ryder Cup venue, Le Golf National in Paris at the end of April.
Join All Square and connect with Richard: https://www.allsquaregolf.com/golf-users/richard-thibo
Connect with like-minded golfers, follow the latest news in golf and discover more than 33,000 golf courses in 180 countries on www.allsquaregolf.com or download our mobile app on the App Store and on Google Play.
Contact us at info@allsquaregolf.com to book your next golf trip.