All Square's ambassadors play an important role in connecting golfers from across the world. We caught up with golf nut and Swiss PGA member Markus Rath, to find out about his path into the game and the courses he loves to play.
How did you get into golf?
My dad was the first golf distributor in Austria with building up brands like TaylorMade, Callaway, Cobra etc. Consequently, golf has been an important part of my life since an early age.
You are a member of the Swiss PGA, can you tell us about your role at the association?
I am a member of the Swiss PGA and I am also very proud to be a committee member responsible for the finances.
We are the Professional Golfers Association and help golfers enjoy the golf to the max. The Swiss PGA is also recognized as a Gold Member in Education within the PGA of Europe.
What made you want to become an All Square ambassador? What do you like most about All Square?
I was fascinated by the idea being part of a golf network and sharing my expertise from the golf courses I have played all over the world.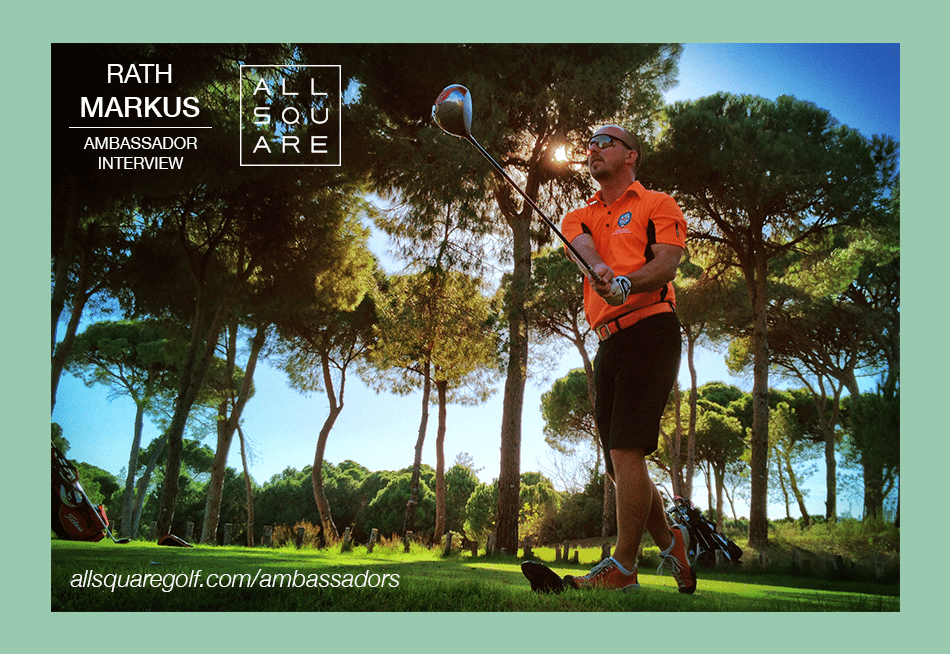 Can you tell us about your most memorable golf experience?
Besides my Albatros (Hole in one on a Par 4 in Golf Club Moosburg – Pörtschach) the coolest experience was during a VIP demo day from TaylorMade at the Golf Show in Orlando. I was hitting balls on the range testing the new equipment and Mark O'Meara showed up having a chat. Afterward, he asked me to play 9 holes together and I was lucky enough to then have dinner with him and his family.
How often do you travel for golf every year and what is your favorite golf destination?
I travel with my students to approximately 5-6 golf trips during the year. Depending on the season one of my favorite desinations is still Scotland and Ireland.
What are your 3 favorite courses in Europe? the UK? the US?
My favorite courses in Europe are: Valderrama, Thracian Cliffs and Fontana GC.
The UK is a special destination to me, mostly because of these courses: Kingsbarns Golf Links, Ballybunion Golf Club and Wentworth Club.
In the US my favorite courses are Medinah Country Club, TPC Sawgrass and Beth Page Black.
The next golf trip you are looking forward to?
As I came back from Capetown today, I will be staying at home for two weeks before heading to Dublin to play some links golf. After that, I will also be heading to the Algarve in Portugal.
Join All Square and connect with Markus: www.allsquaregolf.com/golf-users/markus-rath
Connect with like-minded golfers, follow the latest news in golf and discover more than 33,000 golf courses in 180 countries on www.allsquaregolf.com or download our mobile app on the App Store and on Google Play.
Contact us at info@allsquaregolf.com to book your next golf trip.