There are some courses out there that test your golfing ability from the opening tee shot to the final putt. ChampionsGate has two 18-hole championship courses that will test you as much as they will entertain you.
The whole property is impressive. From the grand hotel to the new homes and a David Leadbetter Academy, ChampionsGate is a golfing mecca. At the time of writing this, it is the number one reviewed golf resort in North America on All Square. In honour of this, we wanted to share more about it with our readers.
The International Course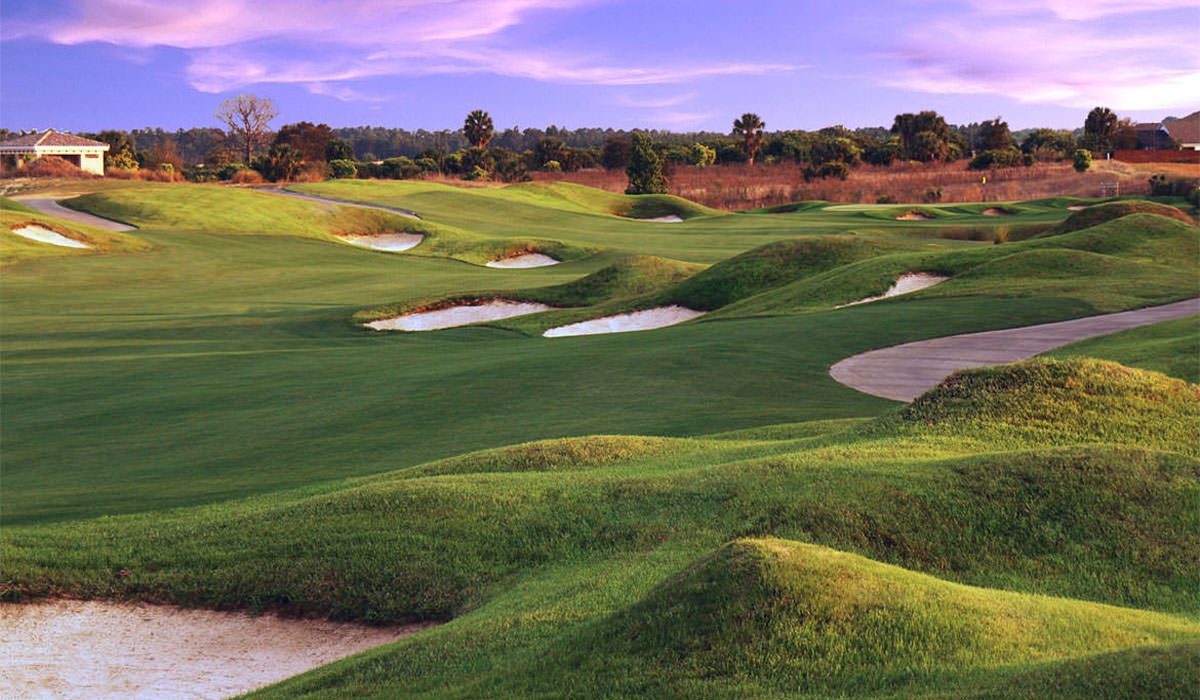 "Fantastic golf course! The greens are very firm which can make it very challenging if it windy out. A must play of in Orlando!" – Just one of the great reviews about this course on All Square.
It is fair to say that The International is a difficult golf course. Although not unfair, this is a course that skilled golfers will get more enjoyment from. Having recently been renovated, this Greg Norman course is better than ever.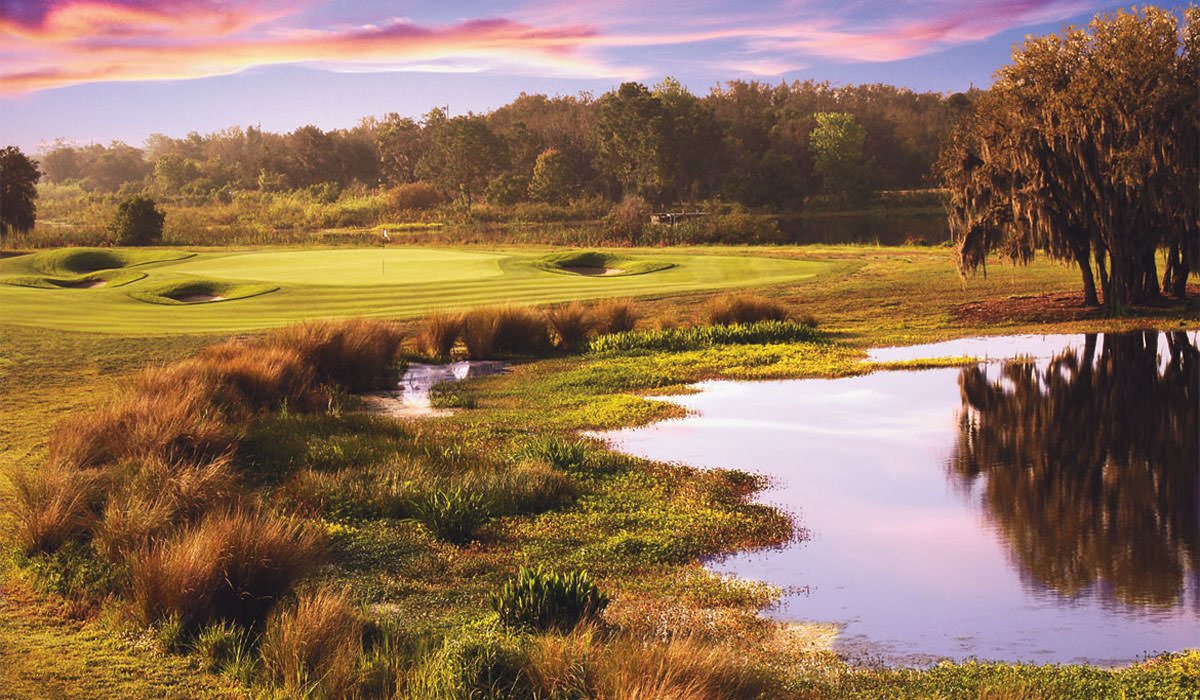 At 7,367 yards from the back tees, it will test your power whilst fairway bunkers and water hazards will test your accuracy. The layout of the course along with the hard and fast terrain on which it is built make it feel like a classic British links course. This continues up to the greens where this course stands out over most courses in Florida.
Usually when you play golf in Florida you can be super-aggressive on you approach shots. Well-watered greens create excellent dart boards for you to fire your shots at. Not on The International though. The links feel is carried on to the greens here and you need to land your ball short of the hole to let it run up. Expect to play some classic chip and run shots around this course.
The greens were recently relayed and now have Champion Bermuda grass on them. This makes for slick and pure putting surfaces. The greens on this course are one of the real highlights.
The National Course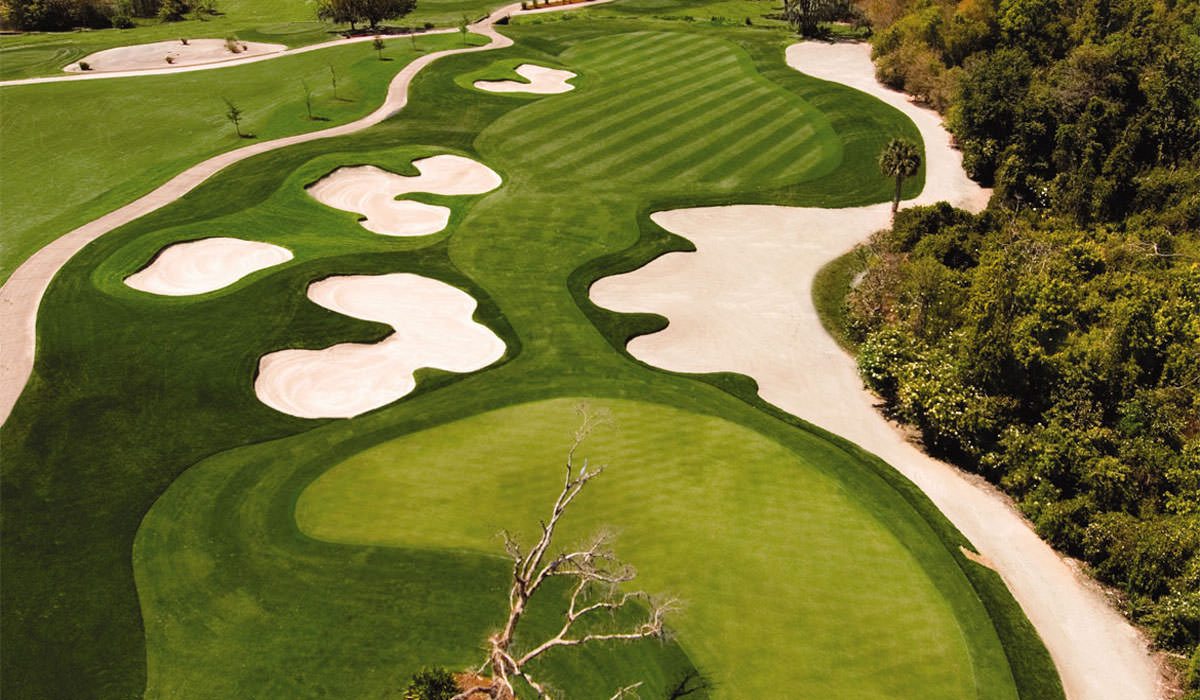 "Great course. My wife and daughter thoroughly enjoyed the round. condition of course was great. The layout is enjoyable and pretty." An All Square golfer explaining how good this course is for the whole family.
This is the more "Floridian" course of the two with lush fairways weaving through wetlands and secluded forest. The greens on The National are a bit smaller than the International. This makes this course one for the accurate golfers. Those of you who enjoy target golf on well thought out courses will love this one.
As of the time of writing, the greens at The National course are being relayed and will be ready soon for play. If what happened on the International course is anything to go by, they will be fantastic putting surfaces once the work is done.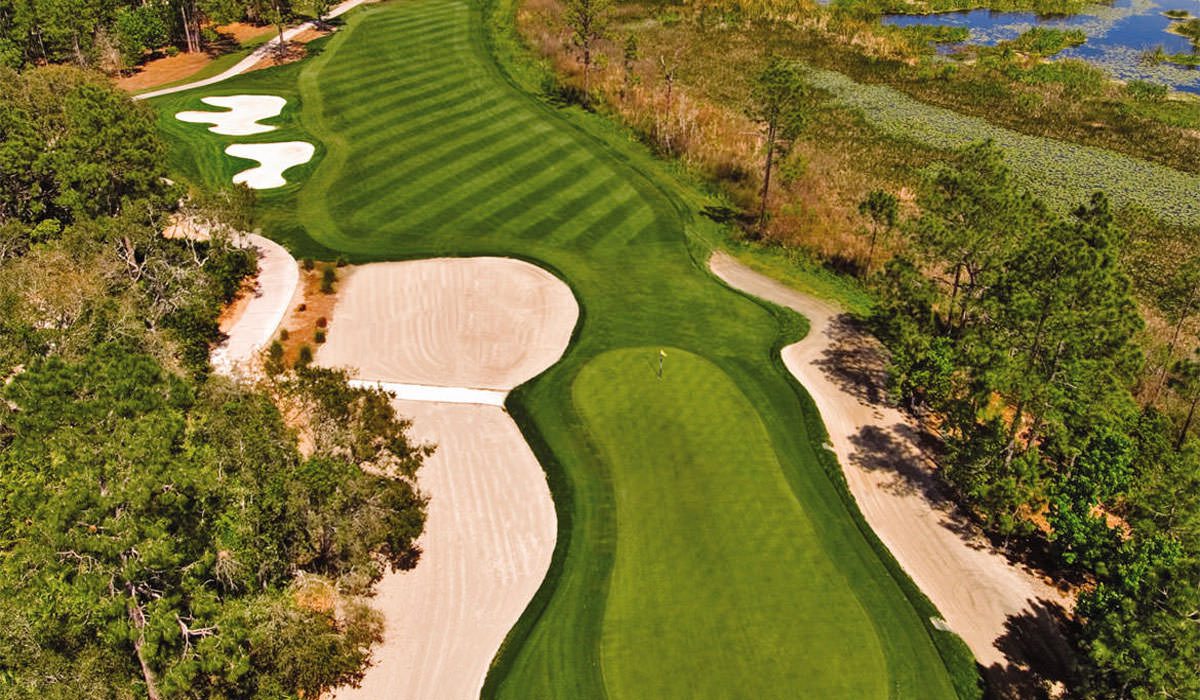 Greg Norman was also responsible for The National Course. It is a testament to his skill as a designer that he can build two such different courses side by side on the same piece of land.
This course has more of a risk/reward feel about it as it has a few doglegs. One of the highlights is the fearsome par-3 15th. As you get to the tee you will be faced with a forest and a flag. That's about it. Our suggestion is get your yardage, pick your club and just swing it. However, if you need to know, it's better to miss right, but only slightly.
The ChampionsGate Experience
From the moment you arrive at ChampionsGate, you know you are in for a special golfing experience. The staff are great and highly attentive, the clubhouse is packed with great golfing memorabilia and the pro shop is stocked with fantastic gear.
It's only right that you play both courses here as they are so different but both excellent. As the Florida golfing season starts to get closer, you should make this one a priority!
Reminder: If you review ChampionsGate on All Square you will receive $20 off of your next full-price green fees, speak to the pro shop staff to claim your discount.
Find your favourite courses: www.allsquaregolf.com and download our mobile app on the App Store and on Google Play.